It has been 5 weeks in Turkey so far, and although this versatile country was fantastic in every sense, all three of us have been ready for a change and a new country to explore. It was time for Georgia and Azerbaijan!
The border crossing itself was quite uncomplicated and the customs officers were happy to see us on our heavy loaded bikes. Since there was no ATM at the border checkpoint, our main goal from now on was to find a place to get some Georgian Lari.
Although it was still a bit rainy weather since we arrived in the mountains again, the temperatures for cycling have been great. After the first few kilometers in our new country, the sun came out and offered us some amazing landscapes. After a while, we reached the first tiny village, a rural farming village. This village was quite interesting to see, as it was different to the ones in Turkey so far. There were no paved roads, the houses were built from clay, wood and stone. Ducks, chickens and other animals were walking around freely,  and in the gardens there were stacks of cow-dung cakes (dried cow dung plates) they use to fire up.
We quickly realized that there was no ATM to find here and the currency exchange (euros/dollar to Lari) with a local shop owner didn't work either. 10 kilometers later we reached the next village, which was like the first one, just a bit bigger. As it was already getting dark, we decided to try our luck with one of the two guesthouses. This time, the owner accepted our few euros we still had left from Europe, so we had 3 beds and a place to stay the night. We paid a bit more and got some flatbreads, thawing from the freezer, a big bowl of honey, and another one with butter. As this region of Georgia and also the region around Kars in Turkey is famous for Honey, and since the owners had their own apiaries, the honey was excellent and from their own bees. Not only the honey but also the butter and flatbread were homemade, it was super delicious and exactly what we needed.
The next day we finally reached the first smaller city, and so, also found an ATM. In one of the shops we bought enough food and snacks for the next days and we also stopped for our first Georgian restaurant for lunch and to try our first Khachapuri, a Georgian bread specialty. We waited almost an hour for the food, but the wait was worth it! We got three huge Khachapuris, which look like a boat made of bread, filled with cheese, cream and an egg on top, all baked in an oven. It was something of the best I've ever eaten but it was also super masty. We had a hard time leaving the restaurant again and to get us on our bikes. At the next ascent, we made slow progress, until the approximately 1500 calories from the Khachapuri kicked in a few hours later, and the energy, so as our regular speed was back again.
When we reached lake Paravani, the sky opened up and we got great sunny weather. The lush green and mountainous Landscapes were still stunning and I could understand well, why Georgia is so popular amongst bicycle tourers. Especially in the north and in the west of the country there are even more of these sceneries with even higher mountains and I definitely would like to go back there to visit these areas too by bike ore foot. However, as we were doing big climbs and cycled in the mountains since eastern Turkey, we now wanted to reach the capital city Tbilisi. From where we spent the last night, a few kilometers before lake Paravani, we decided to cycle all the way to Tbilisi in one day.
We reached Tbilisi pretty exhausted, after 155km and more than 1700m of climbing, the longest and also one of the toughest days for all three of us on our journeys so far. Although we had some super steep climbs too, we went from around 2100m down to Tbilisi and 400m of altitude. So it was also a bit of a temperature change between the 10 degrees in the morning and the 32 degrees in the capital city.[/penci_text_block][/vc_column][/vc_row]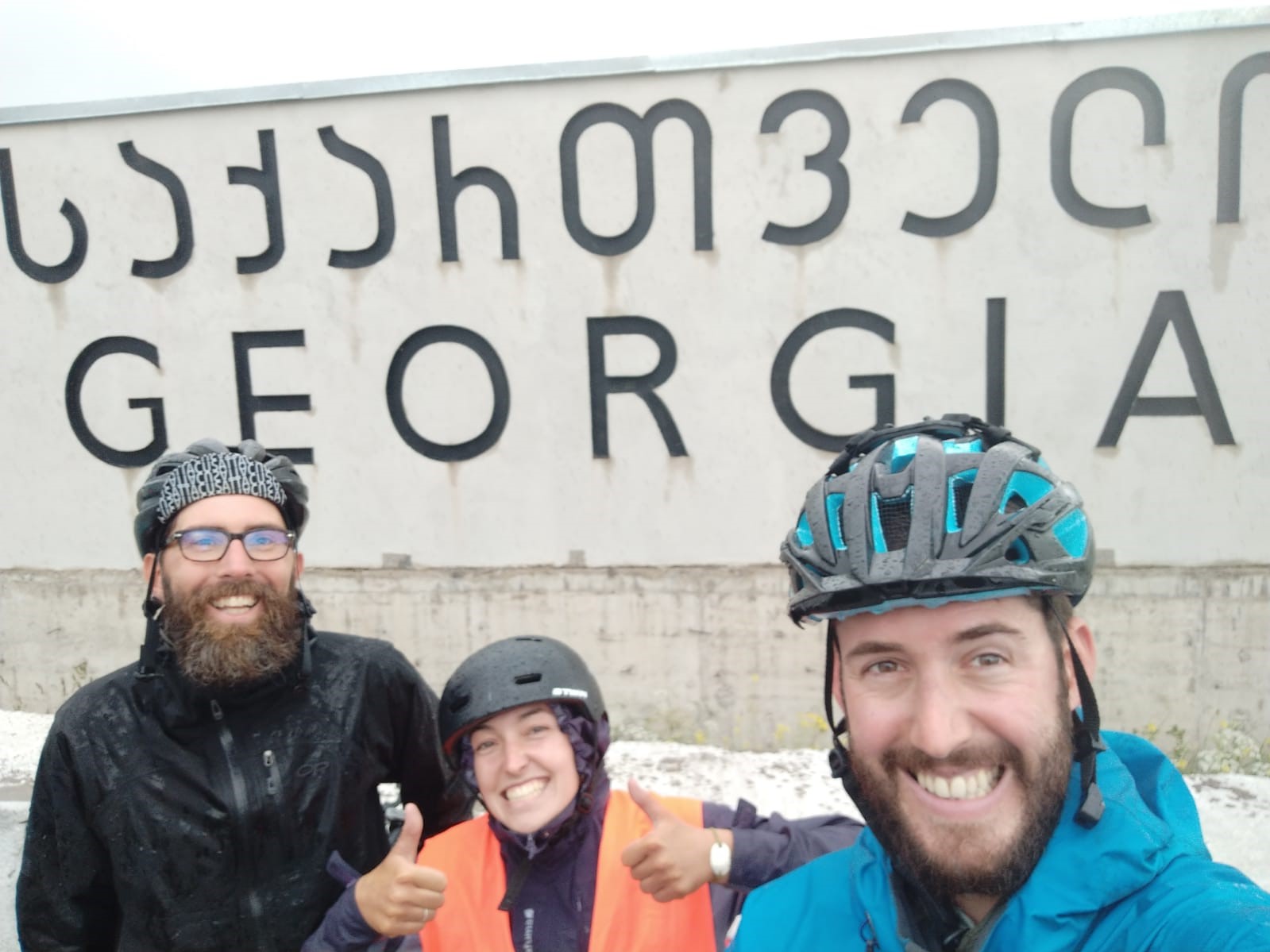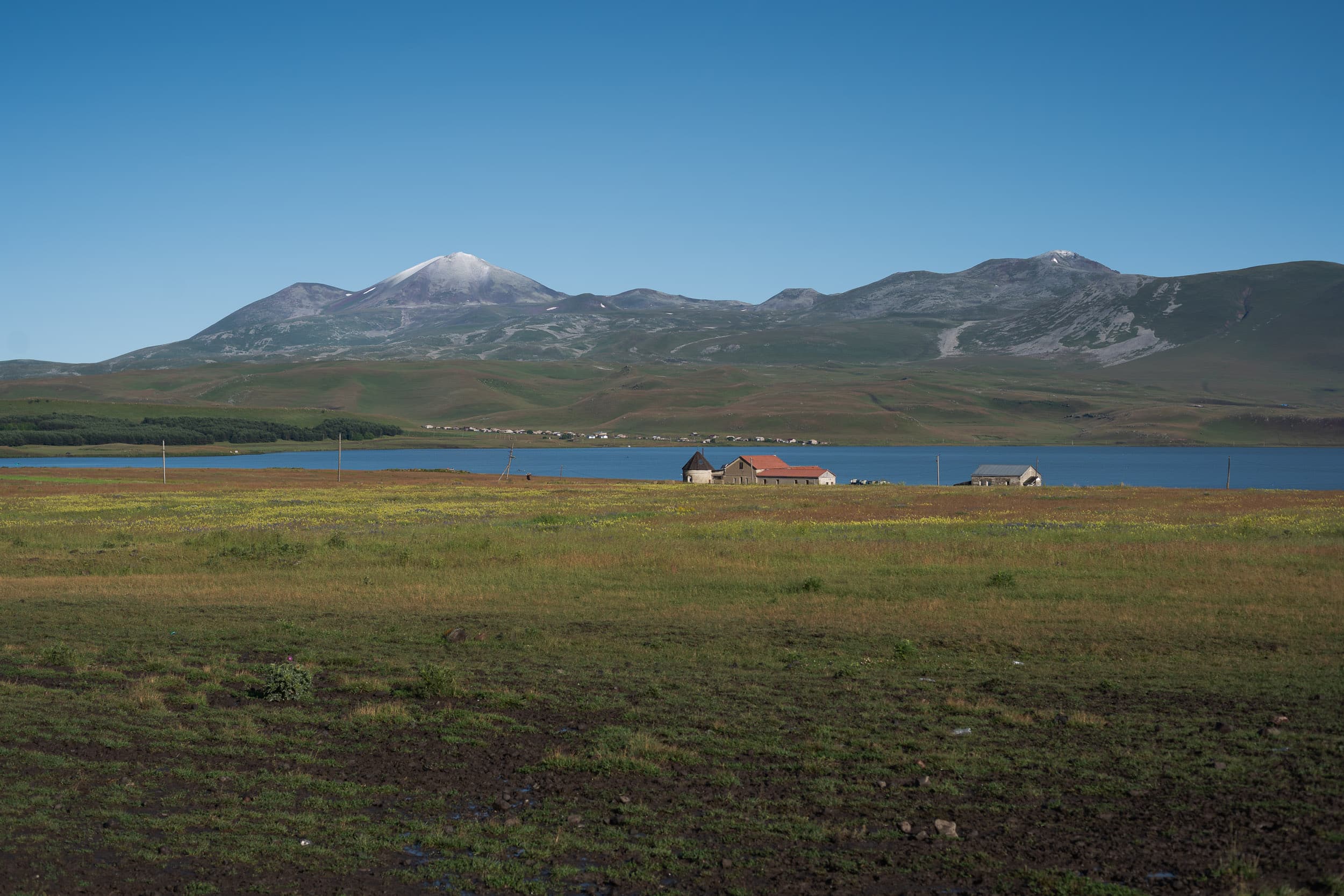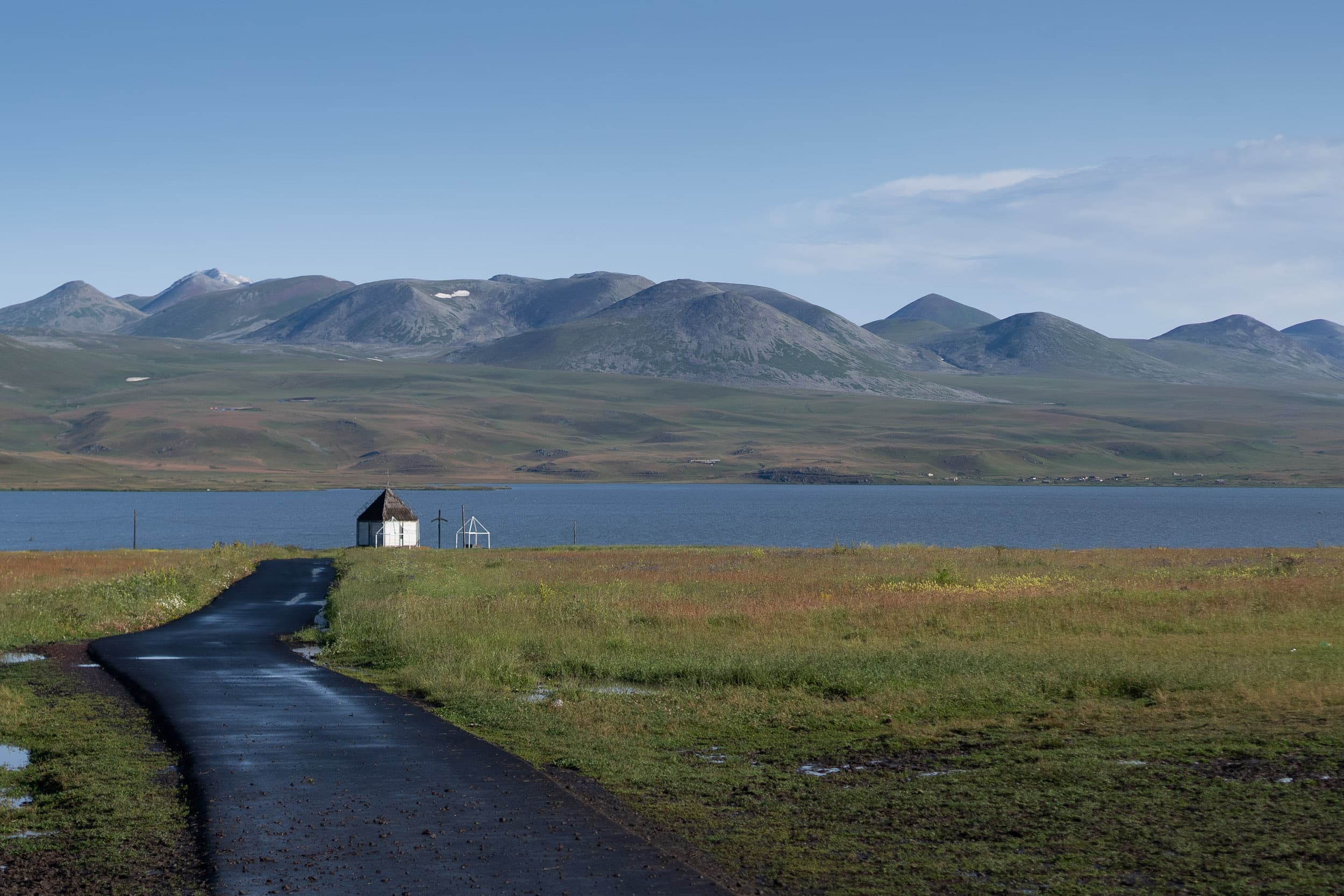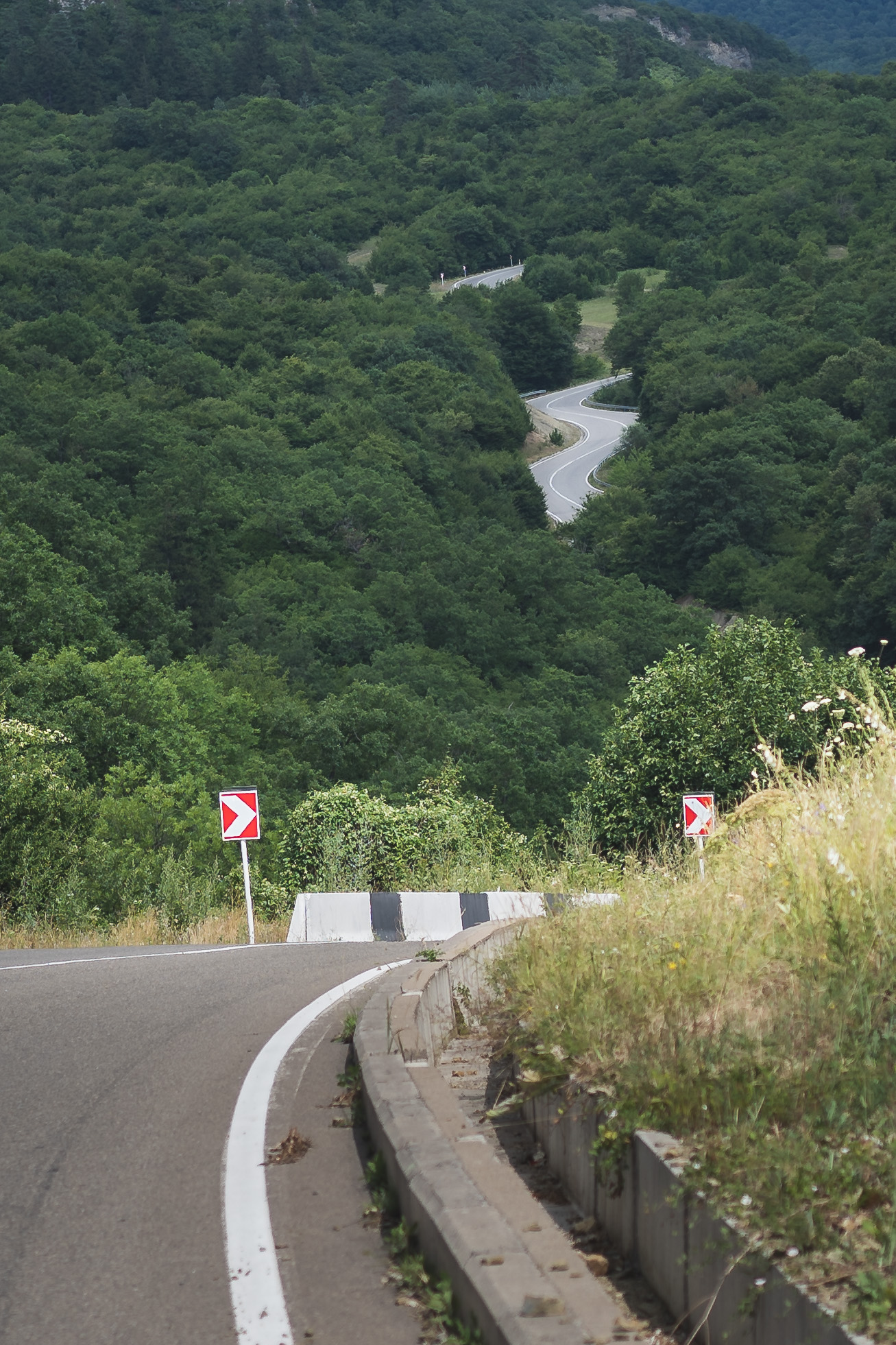 Tbilisi and a few days of rest
In Tbilisi we rent an Airbnb apartment for the three of us for a few days, to explore the city and to get some rest off the bike. This city appealed to me from the beginning as we cycled into it. Tbilisi isn't a giant metropolis and although it's a big city, rather manageable. For me, it was the mix which made Tbilisi that interesting, the mix between modernity and tradition, between a historical old town and modern new architecture. What I liked the most though was the food! The Georgian cuisine is rustic, hearty and fancy at the same time, all that at affordable prices. Georgia is also famous for its wine, with a lot of wine cellars and wine-tastings around the city. In Tbilisi, you not only find awesome traditional and family-run restaurants but also hip Pop-up bars.
We spent around 5 days strolling through the alleys, eating tons of delicious food, writing postcards and preparing the visas for our next countries. In Tbilisi, I also had to find a Deliverer for my beloved drone, which I had to send back home as it was forbidden in the next two countries.
In Tbilisi, this kind of holiday feeling came up, and everyone who has ever made such an adventure before, knows that vacations are not to be equated with a bicycle journey like this.
After five days it was time to say goodbye to this great city again, we left Tbilisi well-rested and with probably some more kilograms on our hips.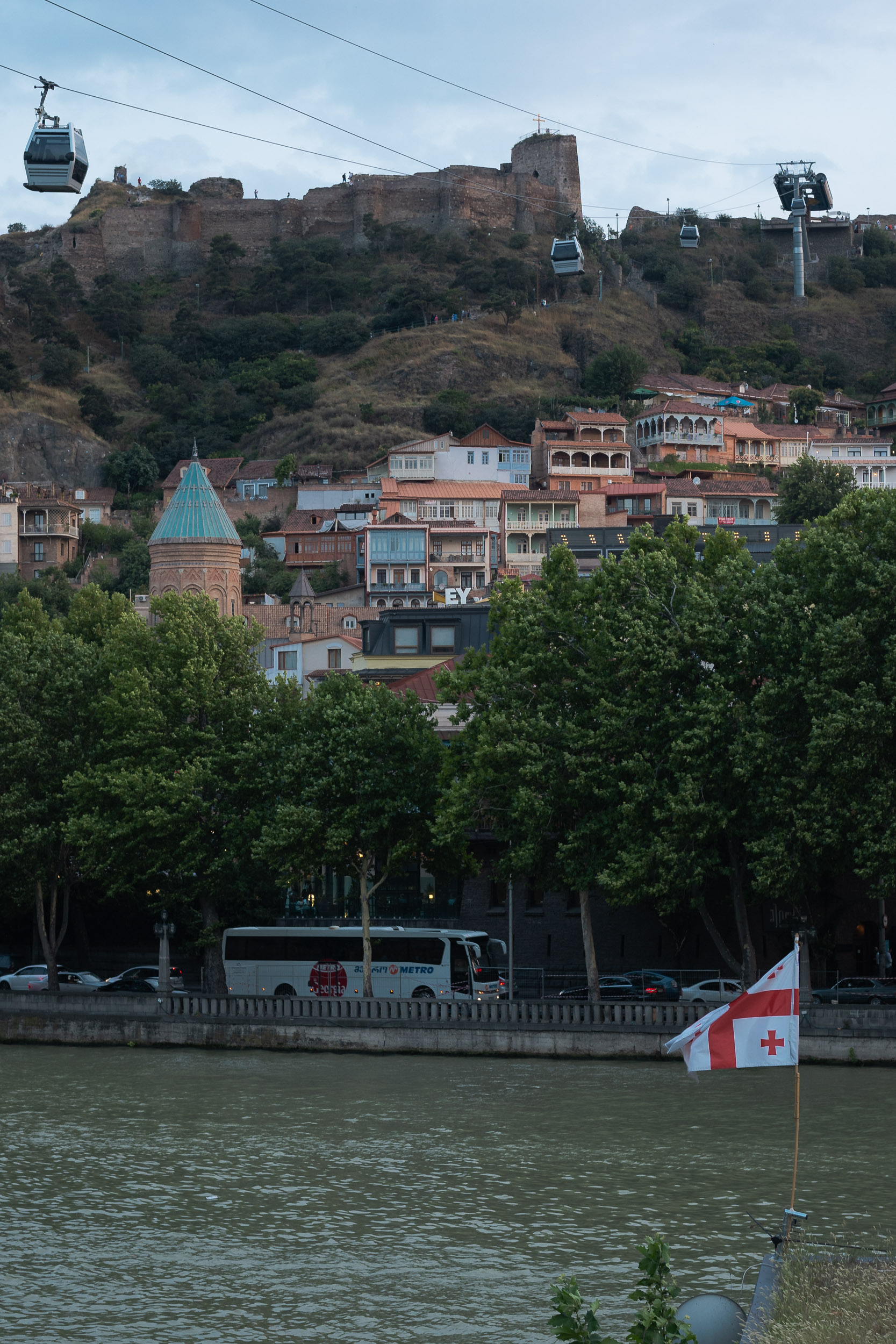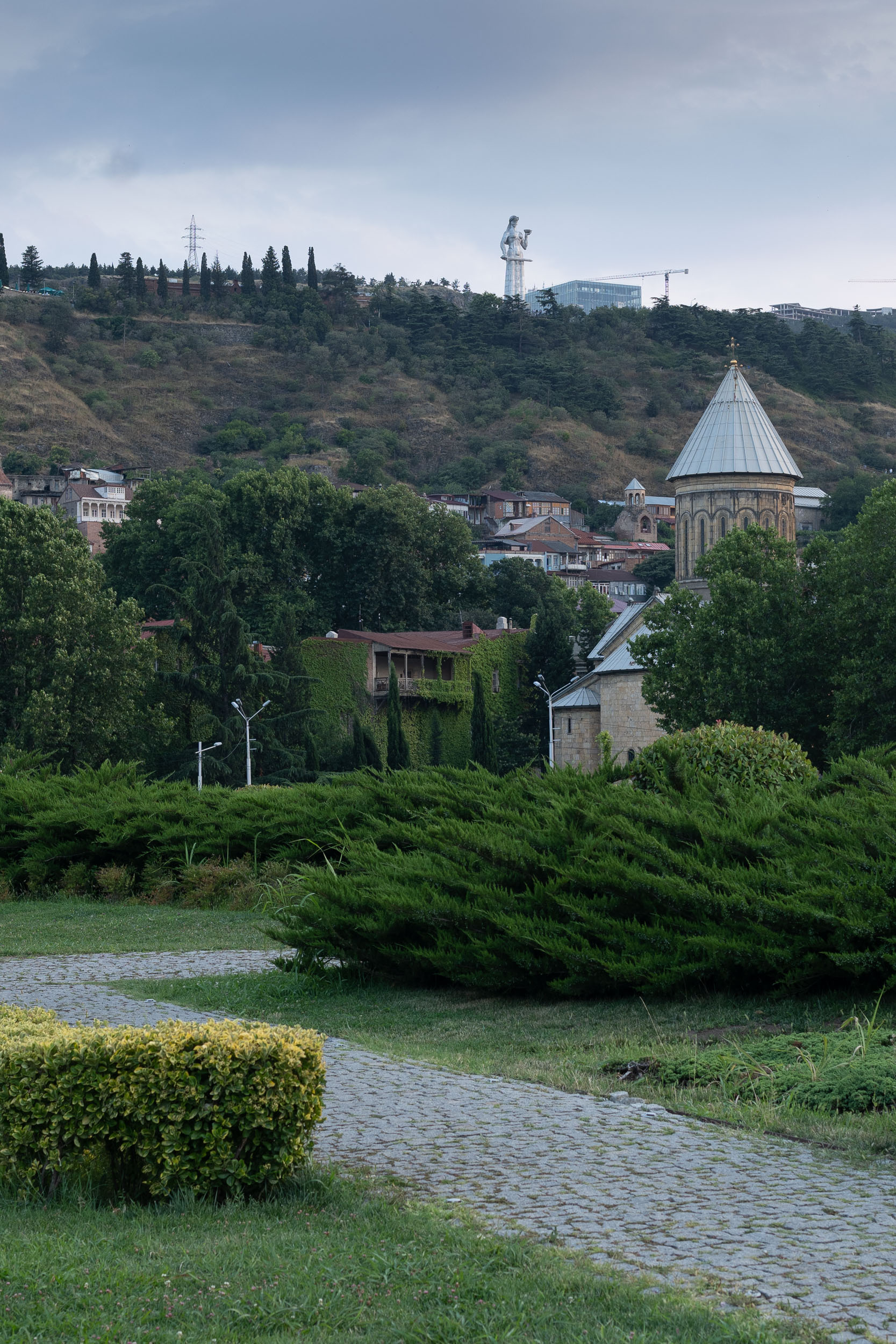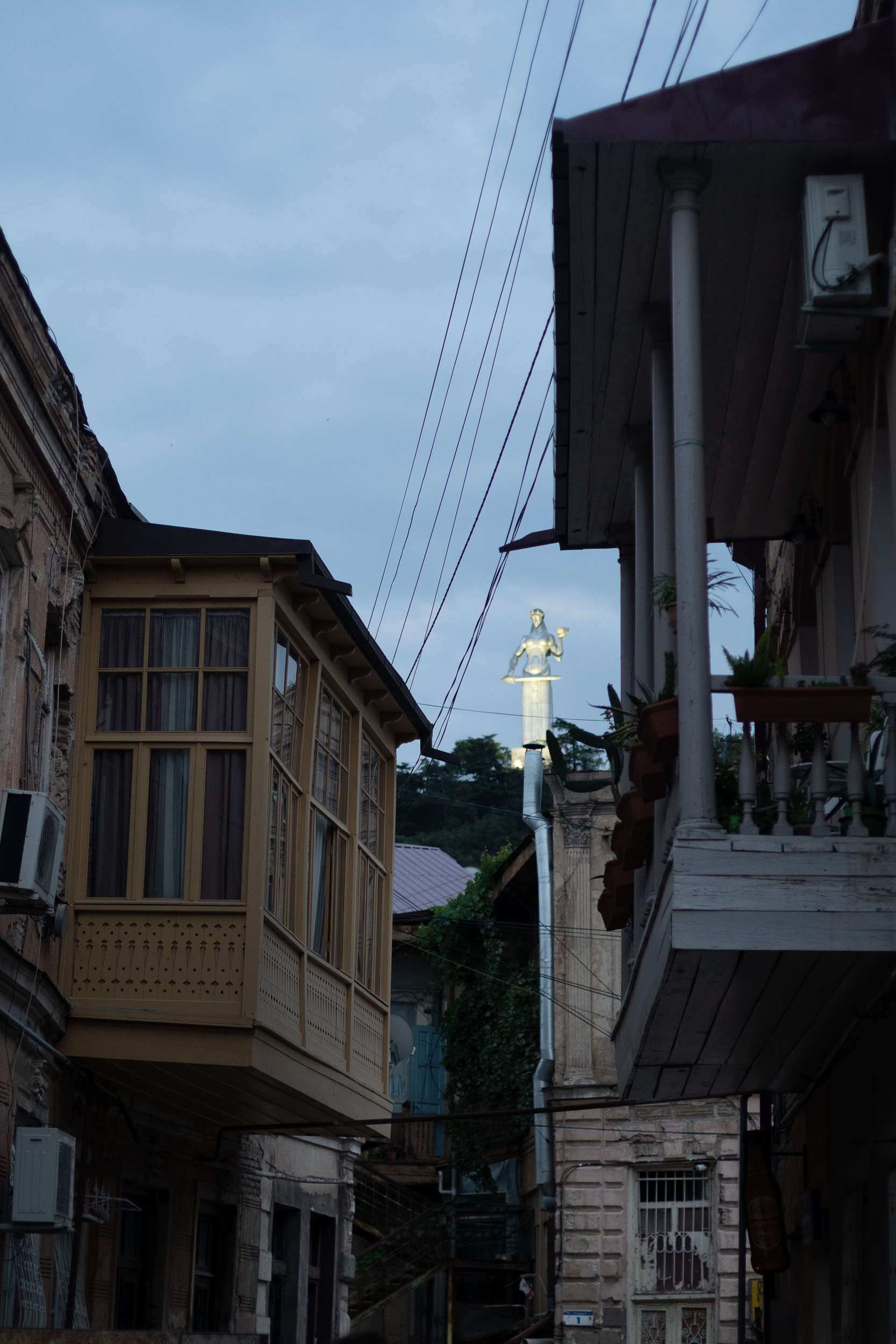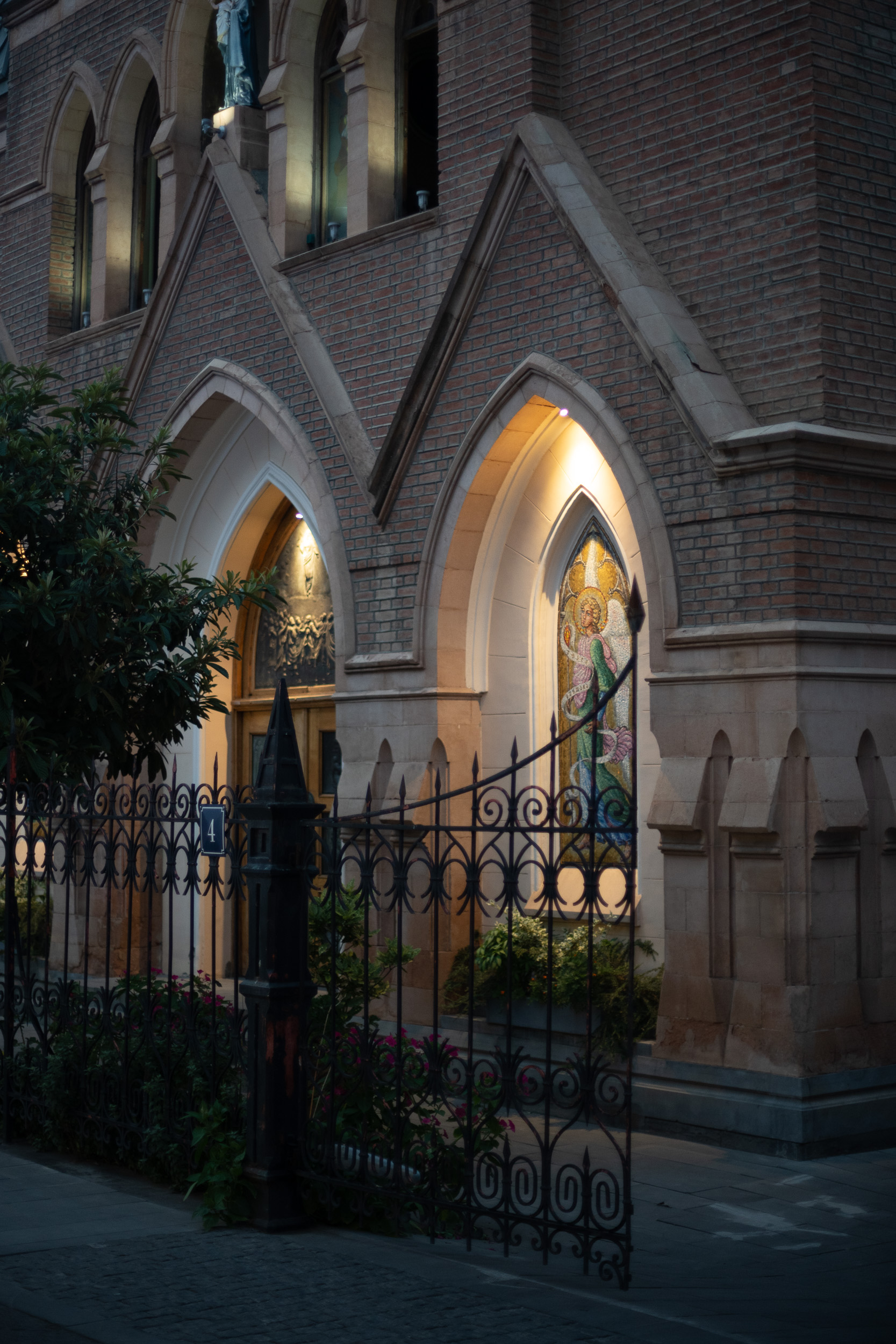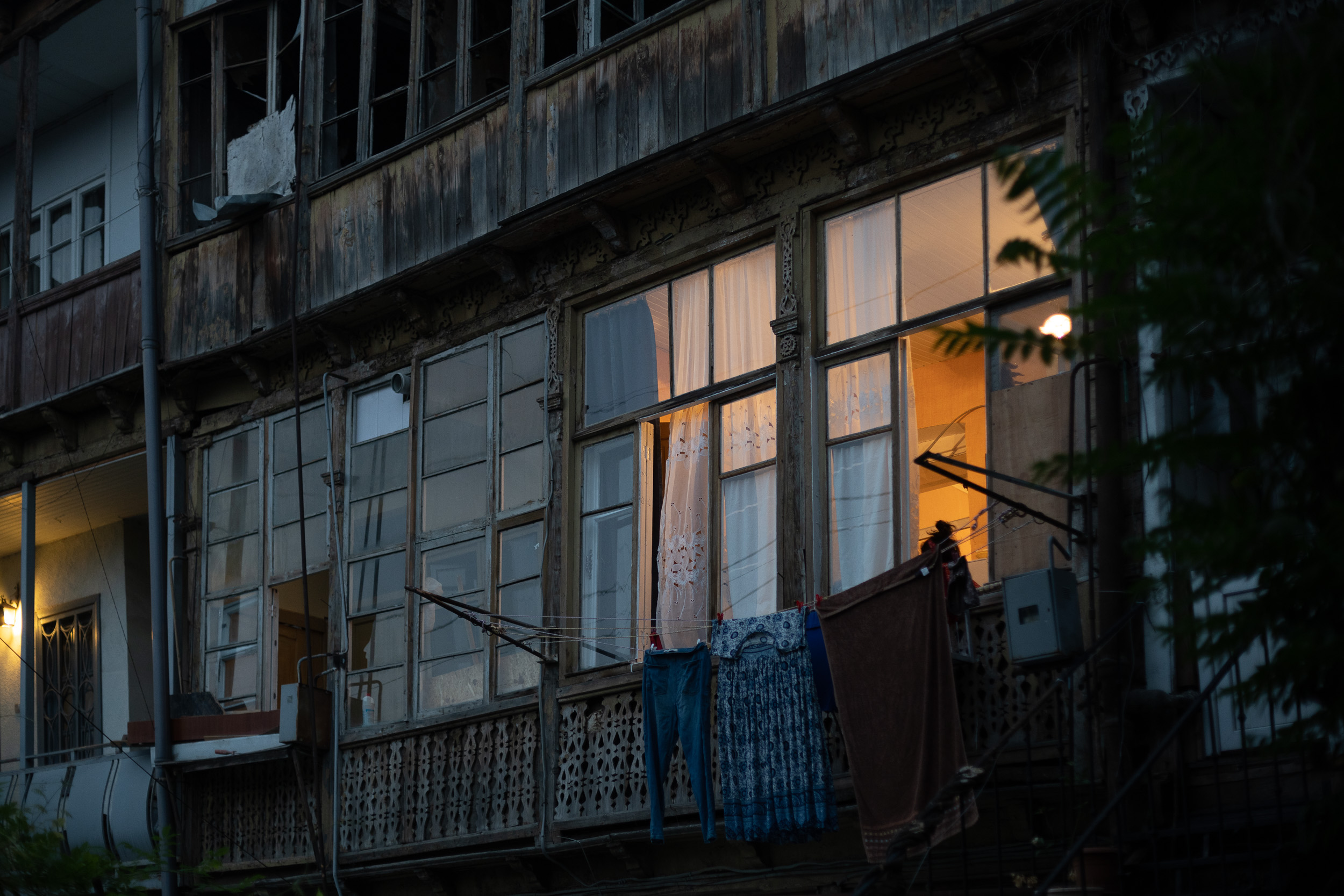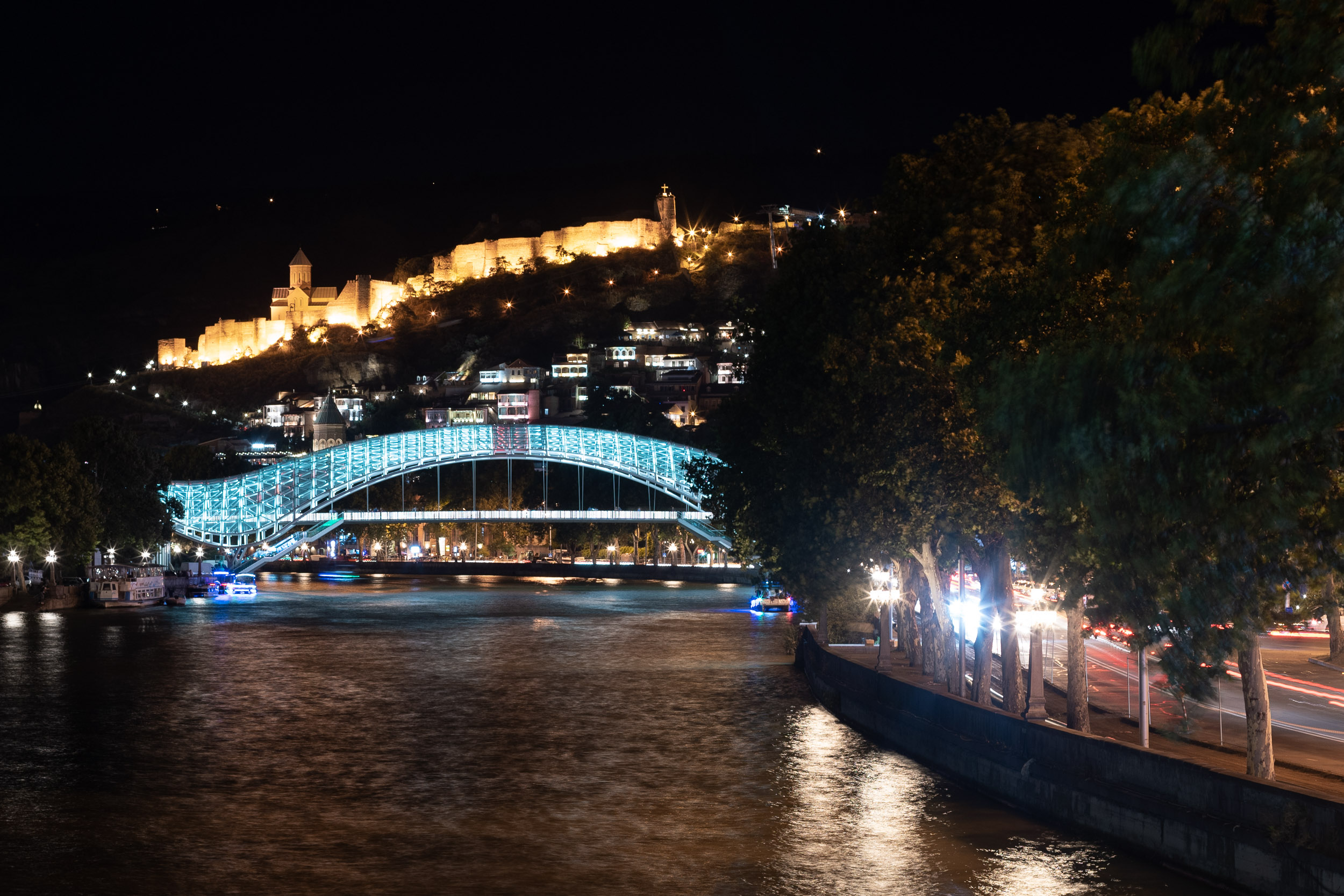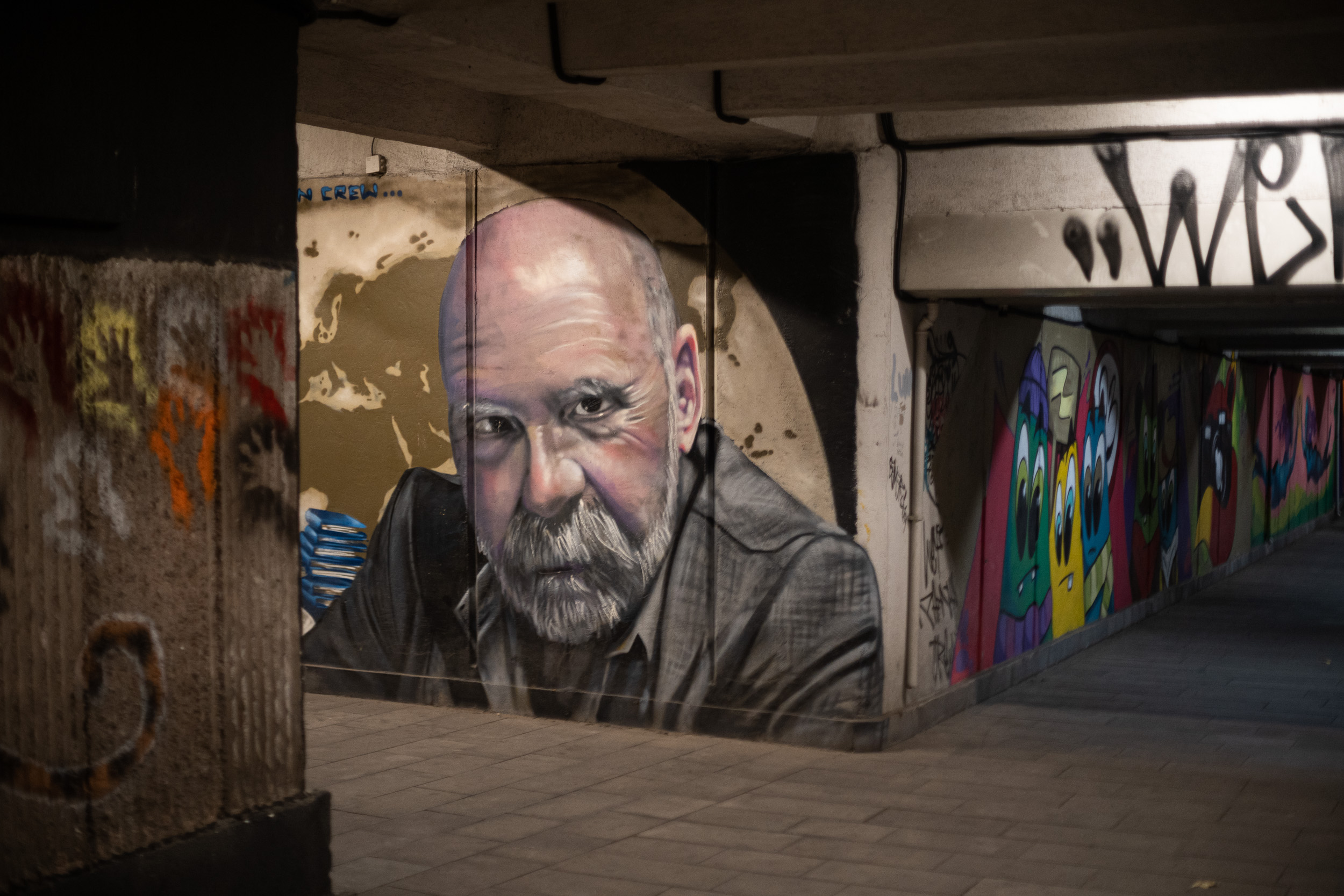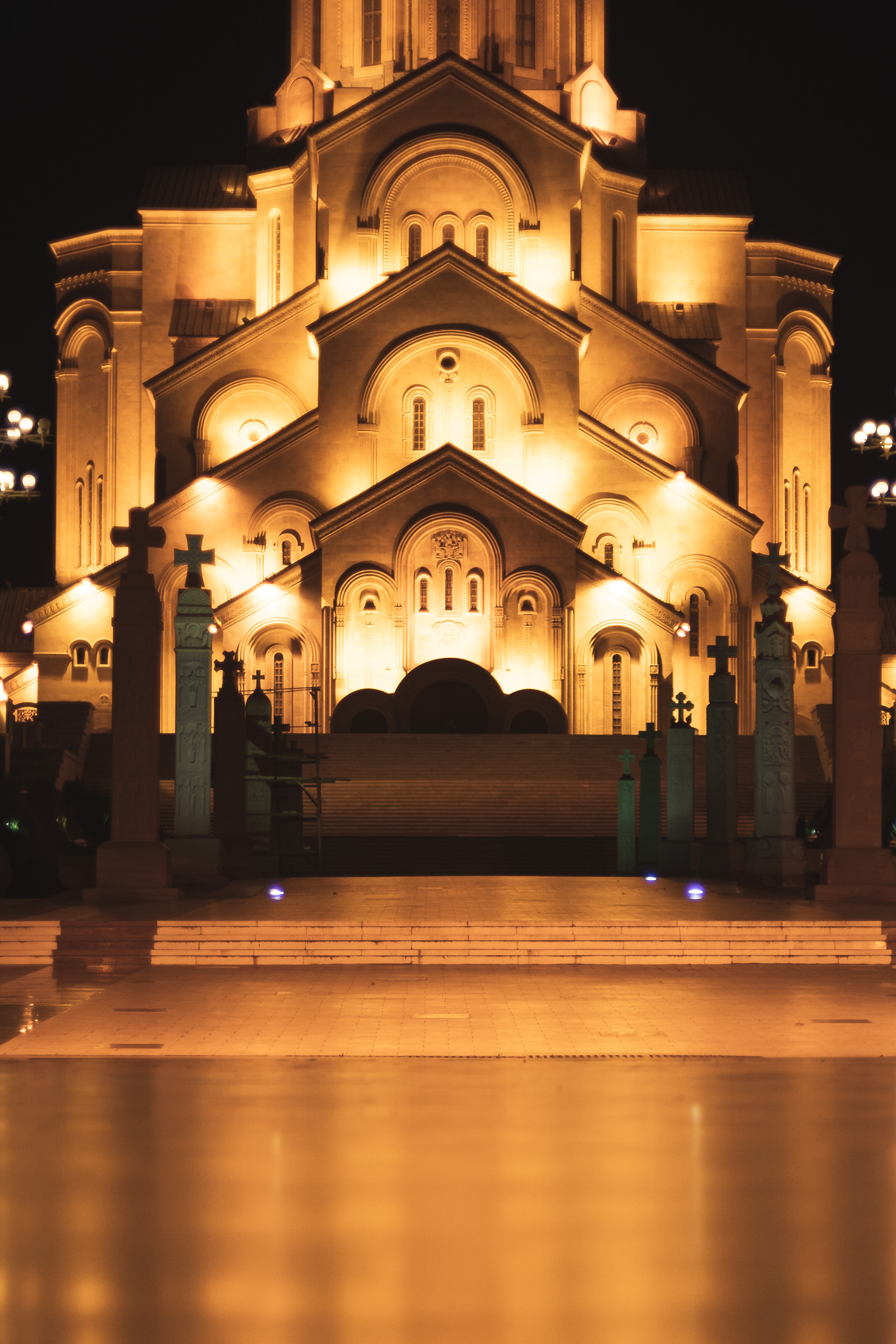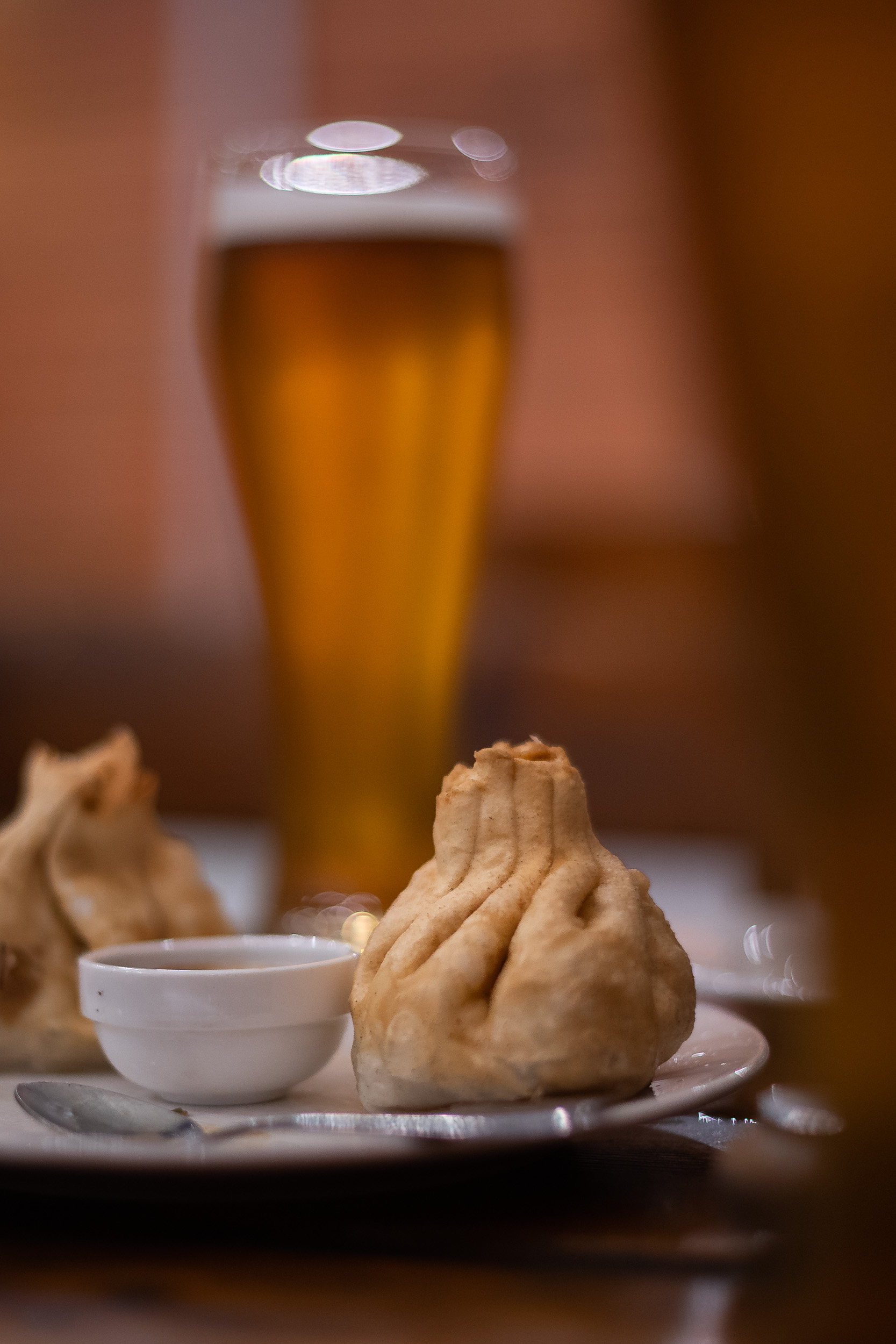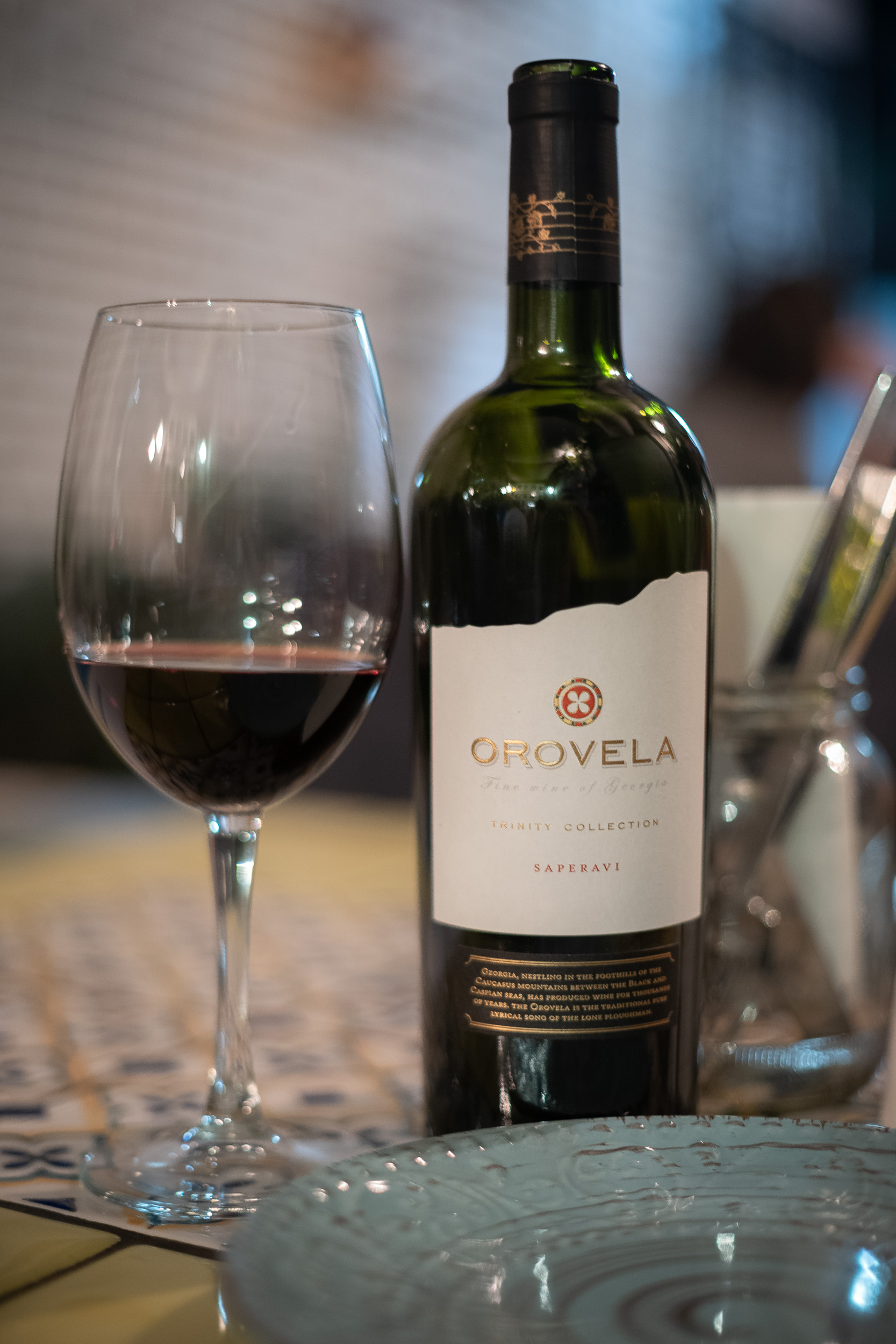 Azerbaijan, a blend between East and West
From our apartment in Tbilisi, the border to Azerbaijan was only about a half-day ride away. Before we arrived there, the time has come to say Goodbye. Caroline, who needed to be back home around September, decided to cycle Armenia before heading back to Europe and cycling back home to France again. At a small roadside Kiosk, we stopped to have a last cold coke or ice cream together. The owner was so happy and surprised to have 3 people from Europe in his tiny shop, that he took a huge 2L bottle full of Georgian Chacha out of his fridge and insisted to have a drink with him.
We already knew that Georgian people drink quite a lot, so the man was not stingy when pouring the glasses.   A minute later we all had half a glass (around 1dl) of 50%+ Chacha in our hands. Although we still had to cycle quite a bit, we could't really say no to this drink, so we could raise a toast to the to all these great days we had traveling together with Caroline. The Chacha was that strong that we always had to rinse every sip with some coke. An hour later, after we got some snacks and tea from his wife, still a bit tipsy we jumped on our bikes and went on. A few kilometers later, Karl and I waved goodbye to Caroline, who took the next right turn towards Armenia.
In Azerbaijan, we saw a lot of horse-drawn carts again, sparse houses and everyone was kind of driving the same old soviet cars. It remembered me a bit about Romania in a way, though the people were looking different. The first night, Karl and I wild-camped on a hidden grassy field, just a few hundred meters from the main road. It was crazy hot and humid in Azerbaijan. At 01:00 AM I still had 31 degrees in my tent, my body drenched in sweat.
Azerbaijan was like a mix between the east and the west. People looked a bit like the Turks, having a lot of cay too, but also sharing a bottle of vodka while having lunch together. Azerbaijan is an oil-rich country, but the money all goes to Baku. Outside the capital city you don't see a lot of that money, everything looks a bit defunct and it is sad the Azerbaijani people outside the capital do not benefit from the wealth of the country.
The second evening, as we asked a farmer and his wife to put our tents on one of their empty fields, the farmer wanted to invite us to his home at all costs. When he was asking us to come to his house, he was also flicking a finger on his neck, which is a soviet / russian gesture and means to drink (or rather to get drunk). Although we both didn't sleep that well the night before because of the heat and after a long back and forth, we decided to accept his invitation. Most of the time it is encounters like this which make the journey special and memorable.
When we arrived at his home, the whole family was there to welcome us. Uncles, aunts, children, cousins, all of them. After the man proudly showed us his self-made outdoor gym, his wife cooked us a delicious, creamy, cheesy pasta. Every time I ate two-thirds of the plate, they filled the plate up to the top again. As long until I really couldn't eat anything anymore, which was after around 3 to 4 full plates. After dinner, the younger kids had to go to bed, or in other words, the time to bring the vodka bottles. I think I don't need to mention that with the vodka glasses it worked the same way as with the plates while dinner. So after 4-5 shots with them, Karl and I had to turn our glasses to decline another one. The farmer and his father on the other hand continued to have some more until two bottles of vodka were empty.
We ended going to bed quite late, but it was for sure an interesting and definitely memorable evening. The next morning we haven't been more rested that the morning before, but we both were still happy we accepted the invitation and had to visit and learn from this family!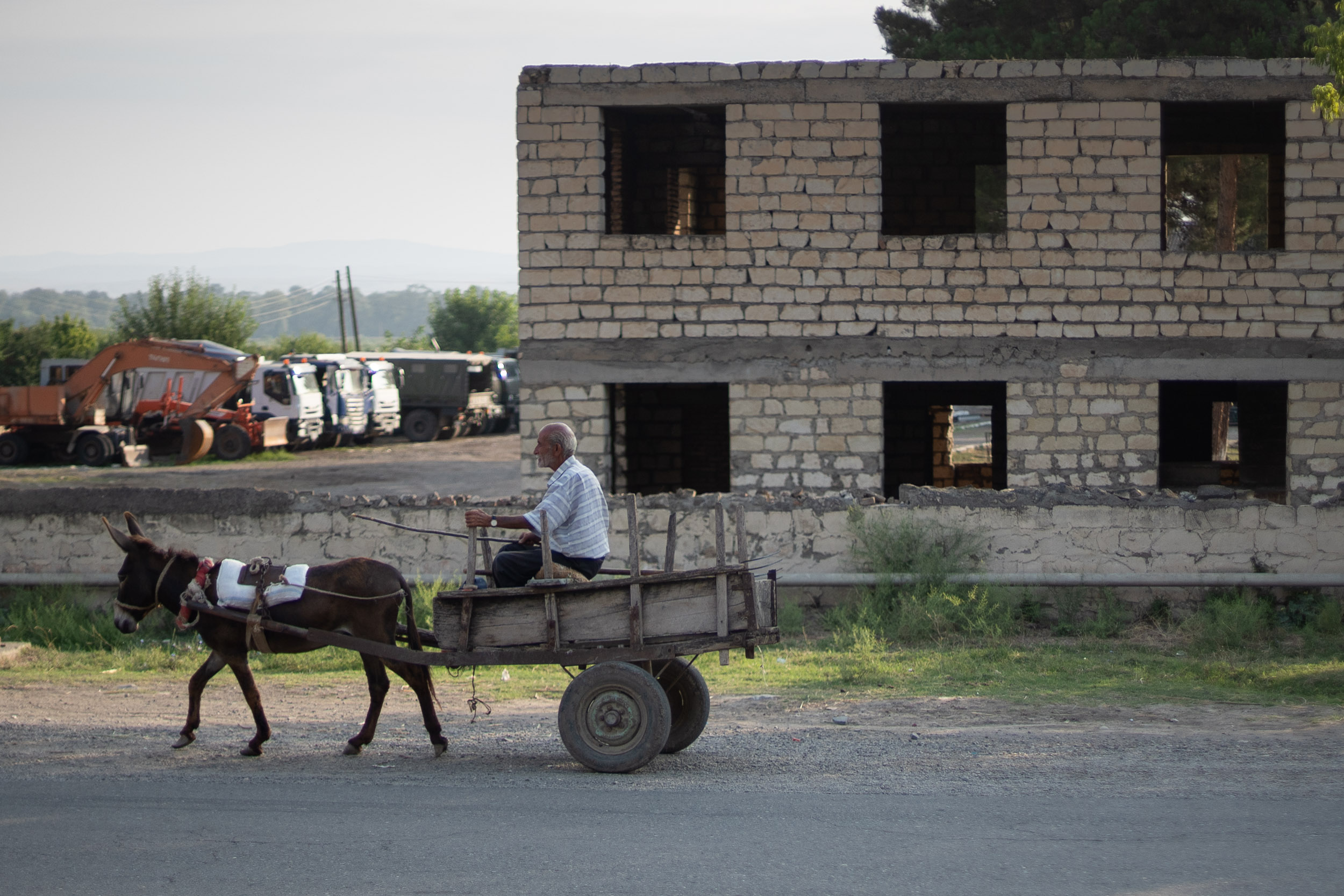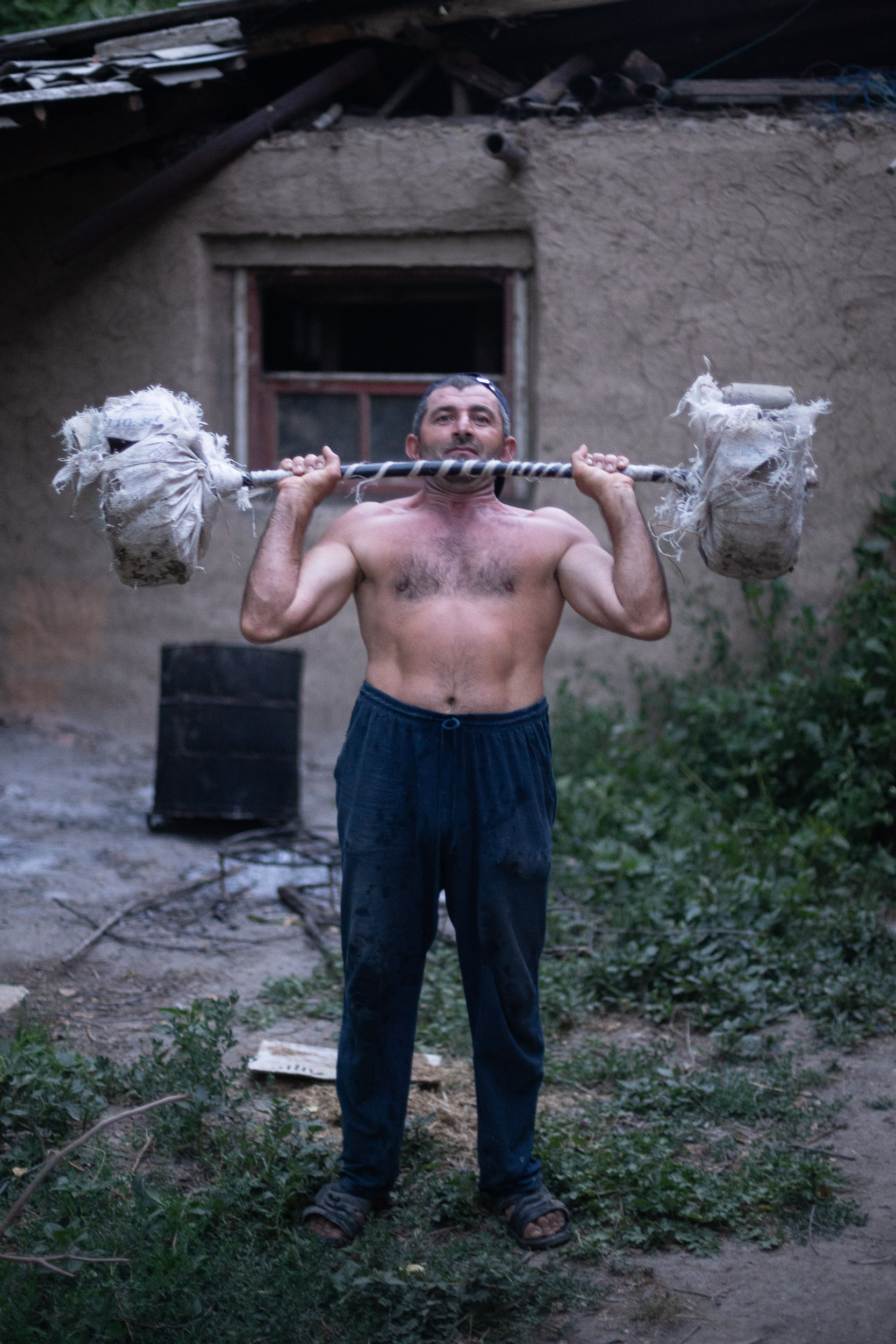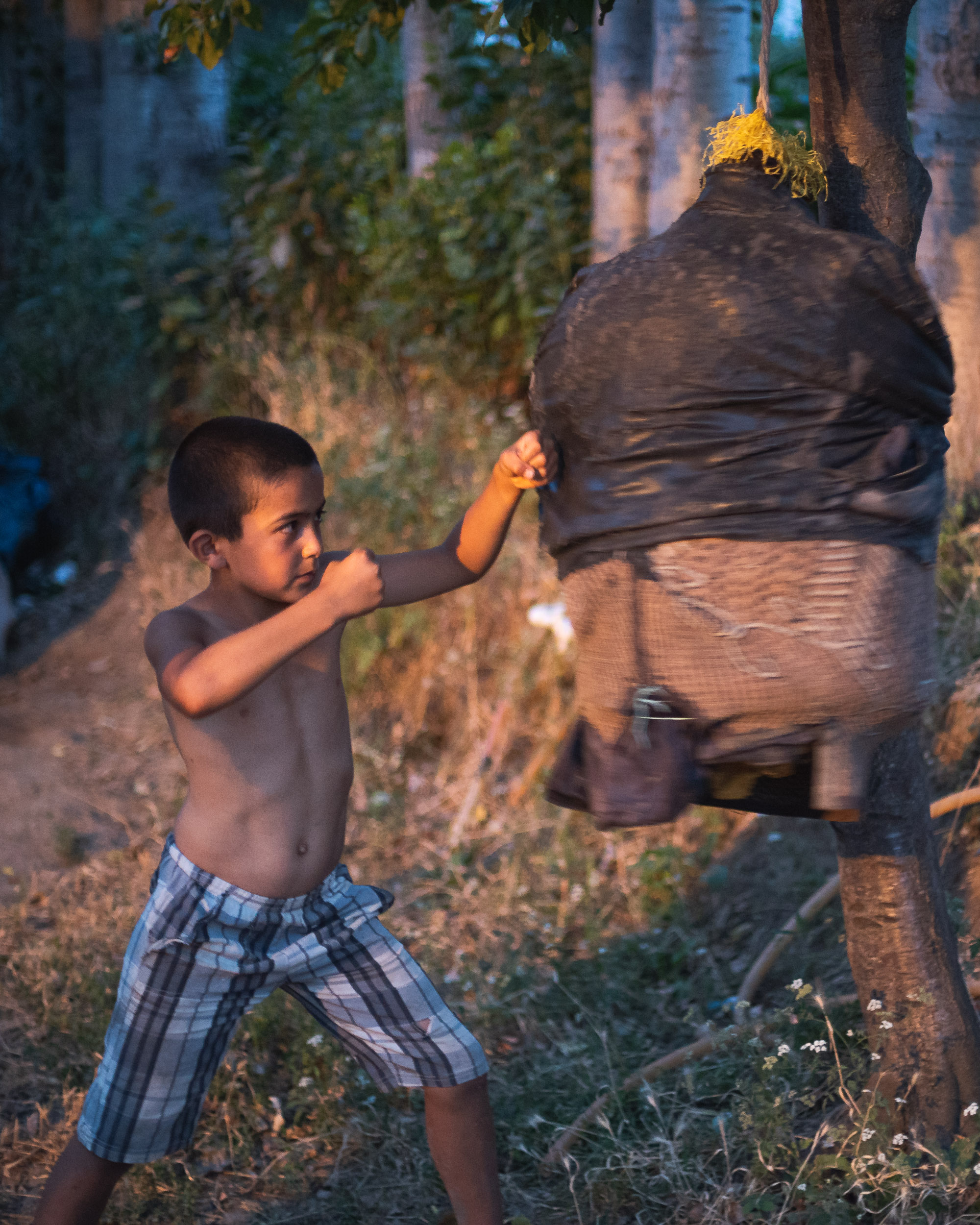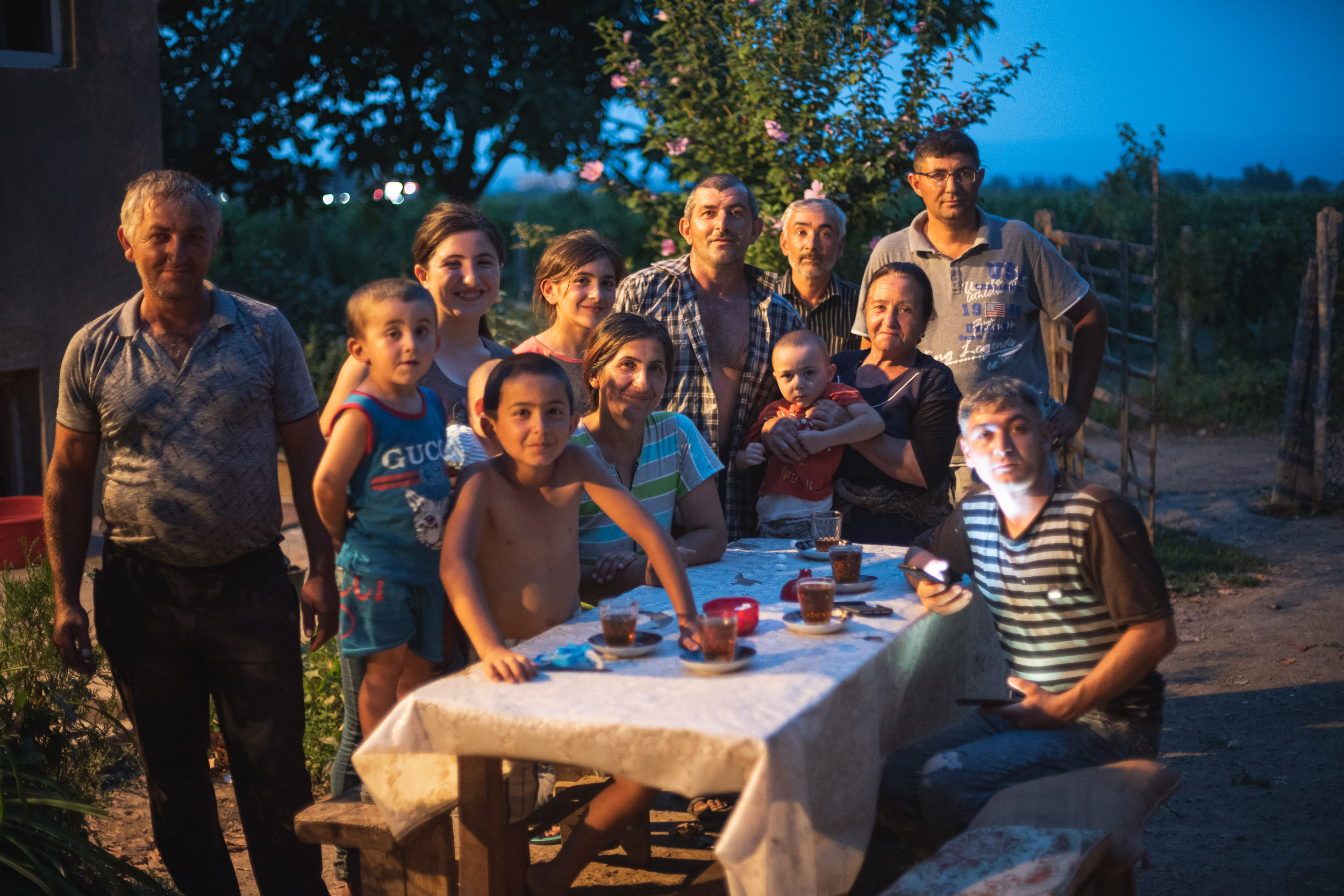 The next day we reached the city of Ganja where we had a rest day. It was also the place where I had to say goodbye to the second member of the team. From Ganja, Karl had to continue east towards Baku where he was going to take the ferry to Kazakhstan. For me, however, it was time to turn south towards Iran. It was a bit strange to cycle alone again, as we had a great time together, everything was a bit easier when shared. On the other hand and from experience I knew, that after a few days it was the most normal thing again to be on the road alone.
On the way south, the heat was at its worst now. A few times after midday I had to stop and look for a bus stop or something else to get some shelter, to avoid the burning sun. What has remained the same in the other part of the country was the great hospitality. Always when I stopped at a restaurant, the locals invited me to join them on their table. They then ordered some more food for me, offered me some glasses of vodka and tea, or wanted to take some selfies together with me as a souvenir.
Also, most of the roads have been great so far with most of the main highways being well paved. This changed abruptly after I passed the city of Bahramtepe and had to take the "R42" along the Iranian border to Biləsuvar. This road was an absolute disaster, which didn't even deserve to be named a road. The road consisted of loose sand, gravel, dirt, and stones in size of tennis balls. This section was mainly in use of fully loaded trucks to transport gravel to a gravel plant in Bahramtepe. It wasn't just incredibly grueling to cycle there but the worst thing was all the trucks that overtook you almost every few minutes and which whirled up all the sand so it was difficult to breathe.
Looking back, it was definitely the longest 50km I ever cycled and after I also did the Pamirs, I know that it was also the worst road I ever cycled on. I couldn't be happier when I reached Biləsuvar, and the last few hundred kilometers to Astara, the border town to Iran, felt like flying.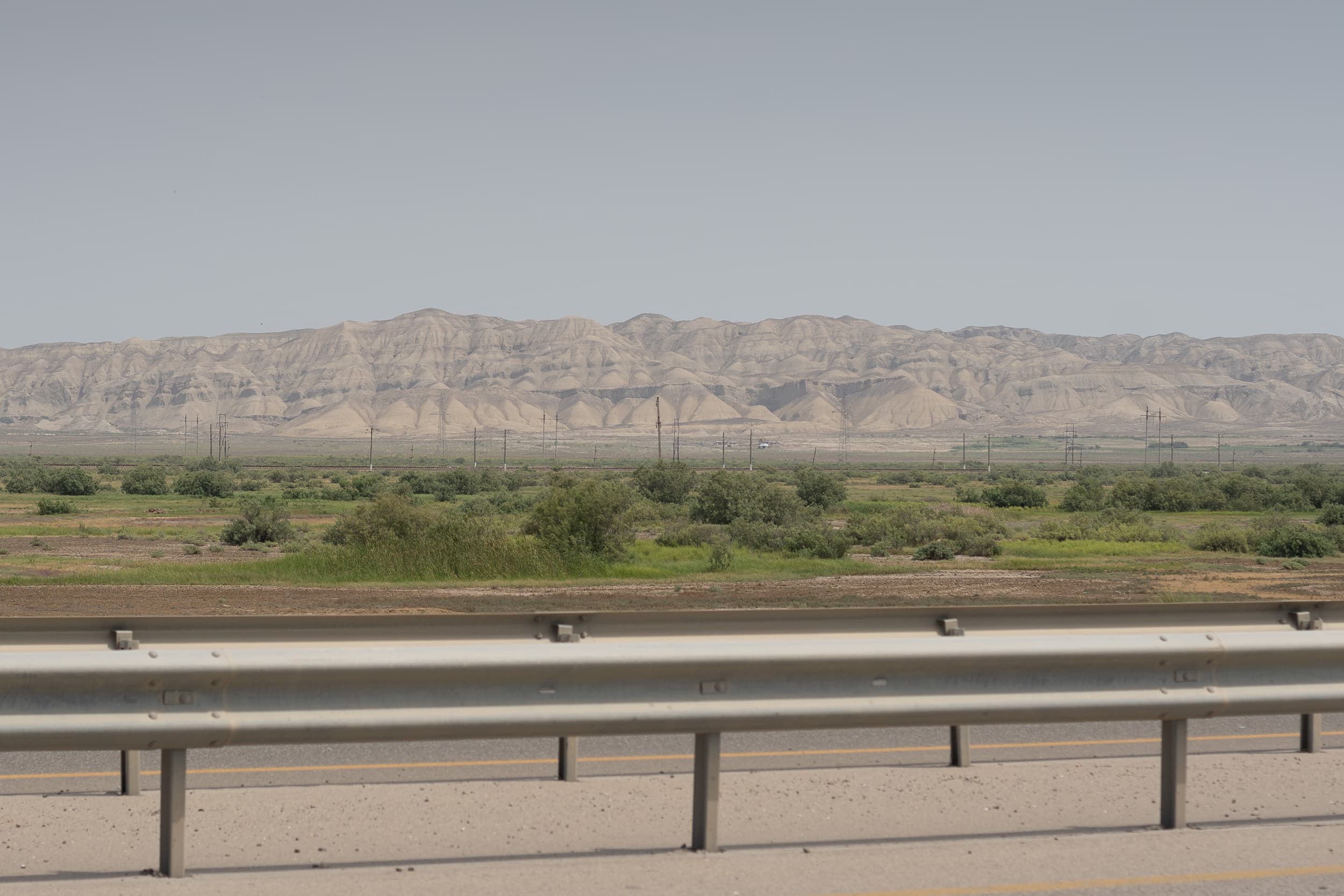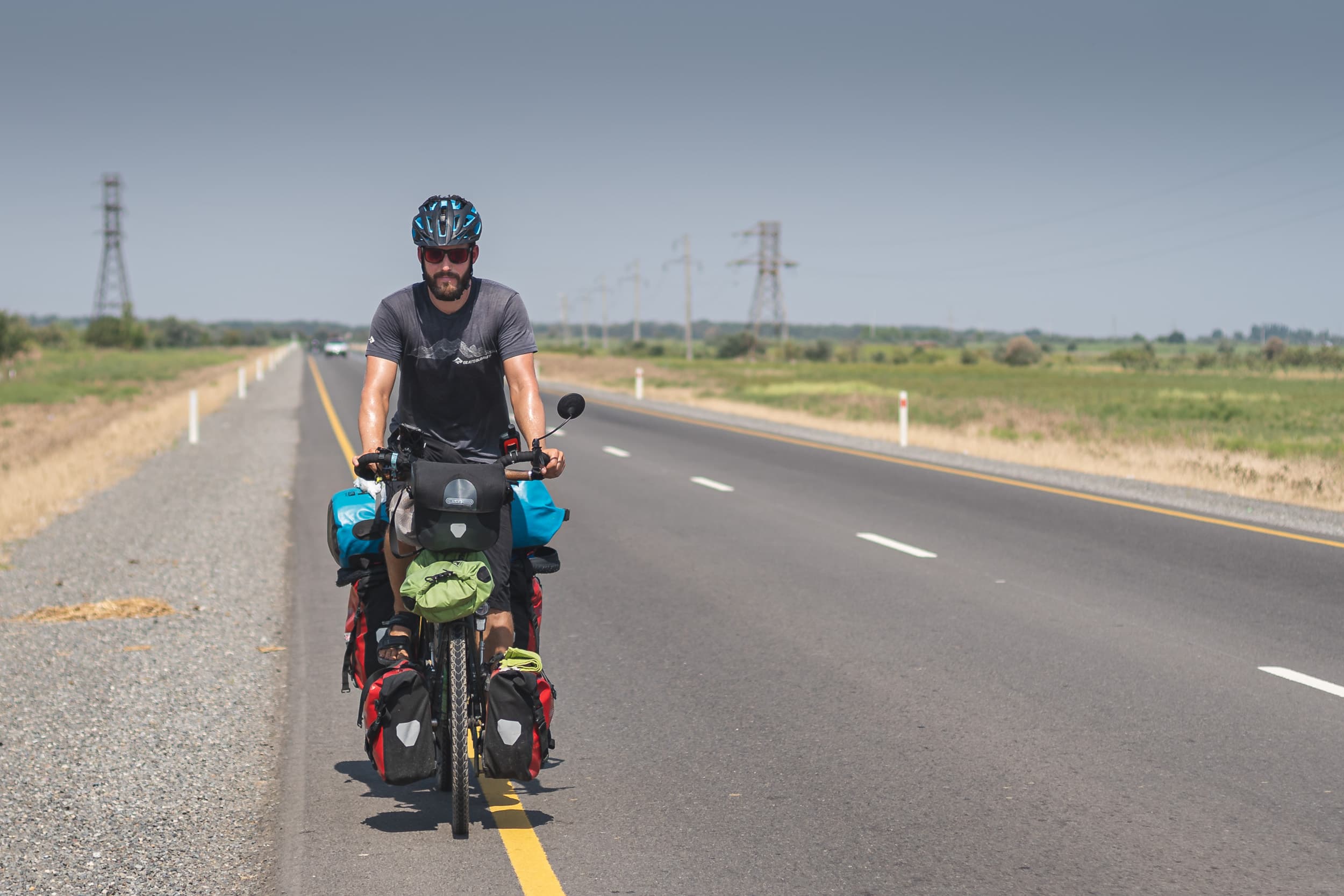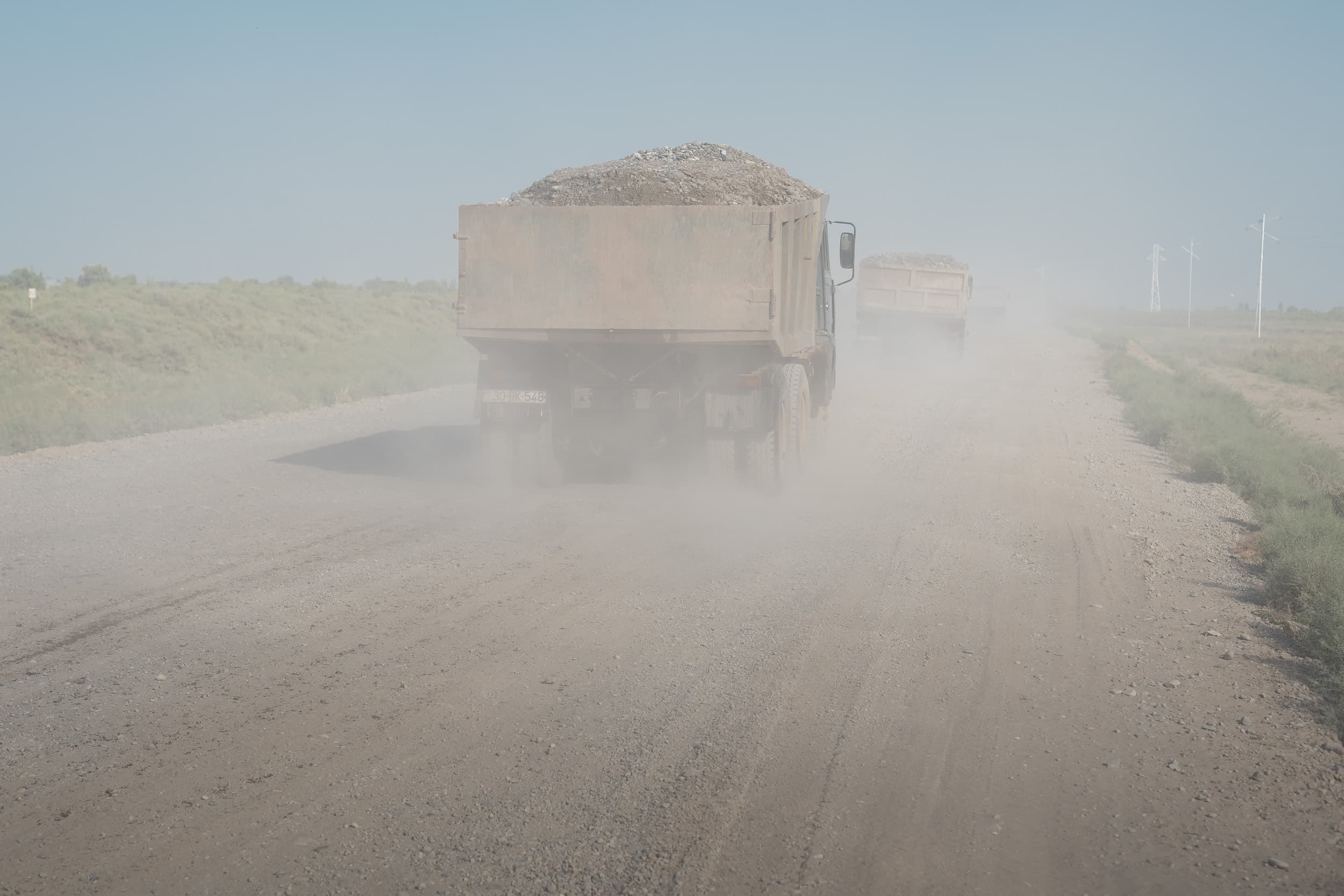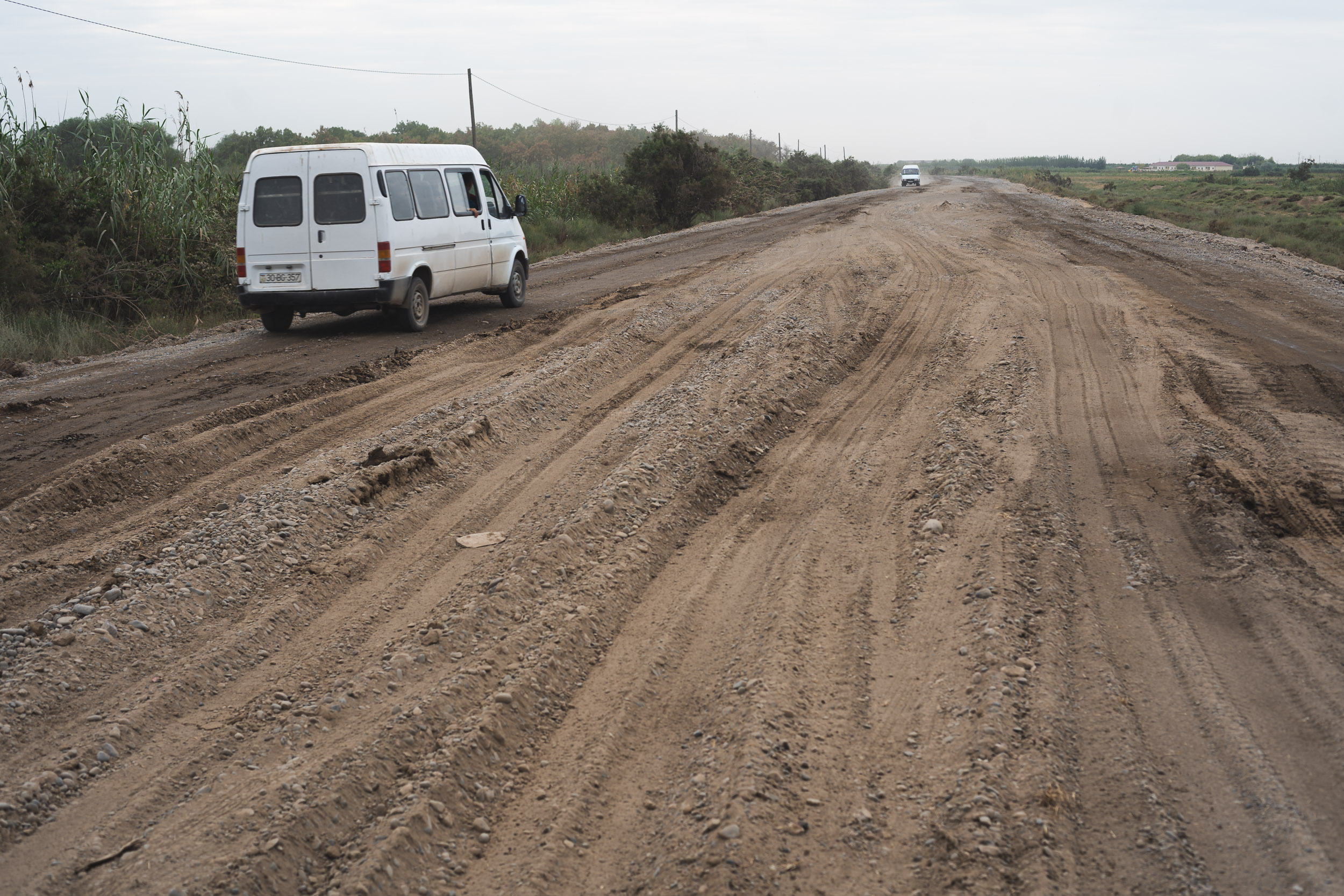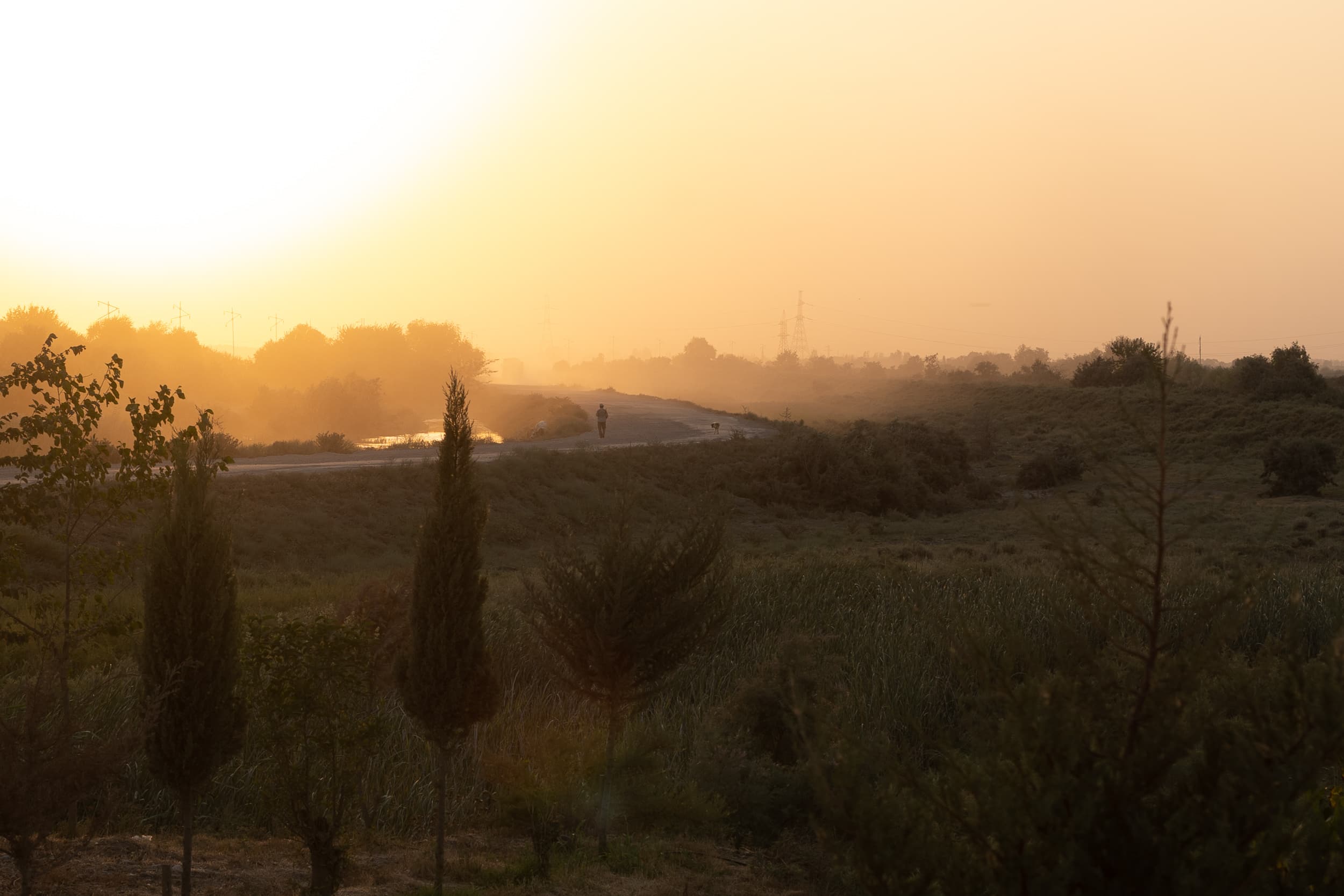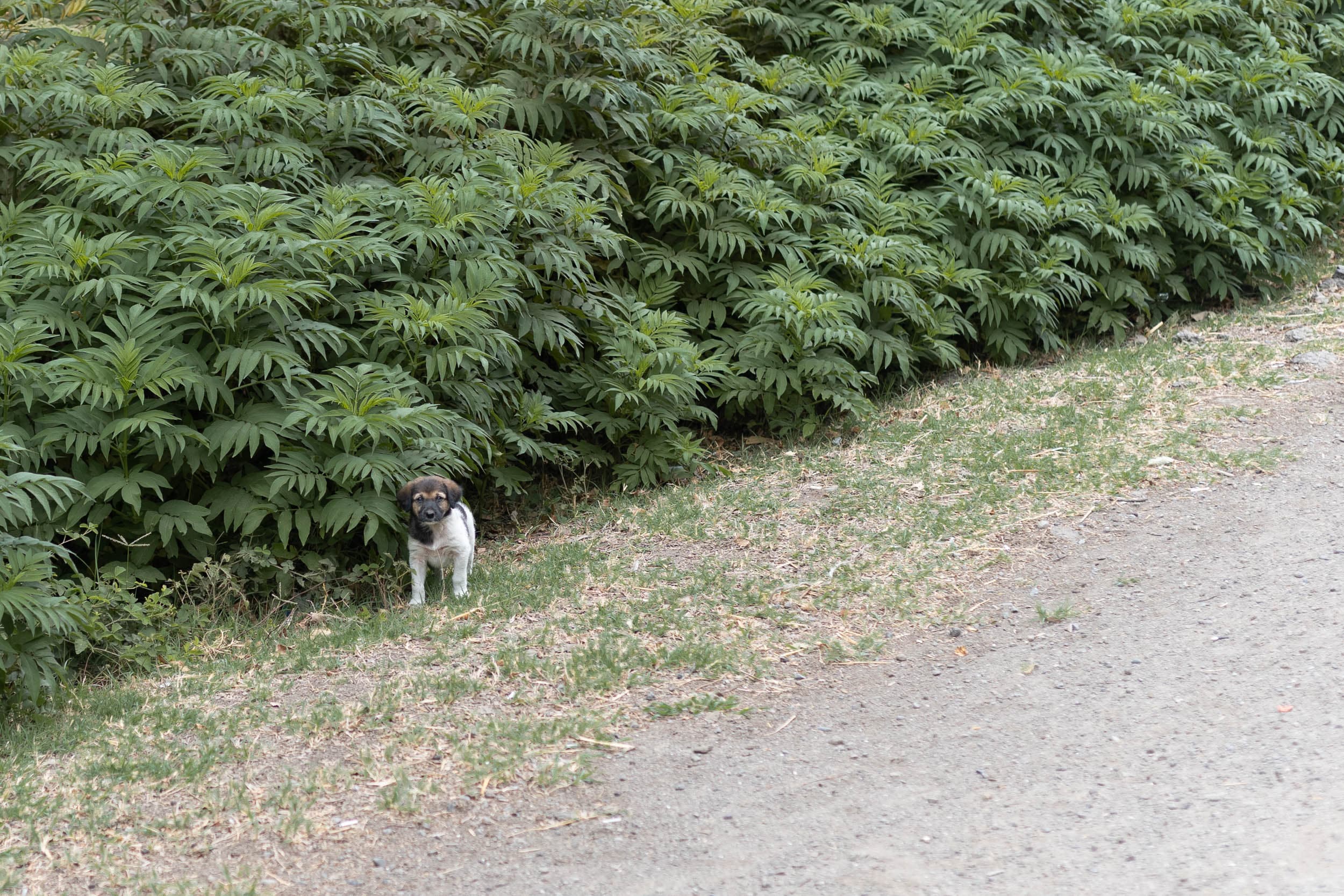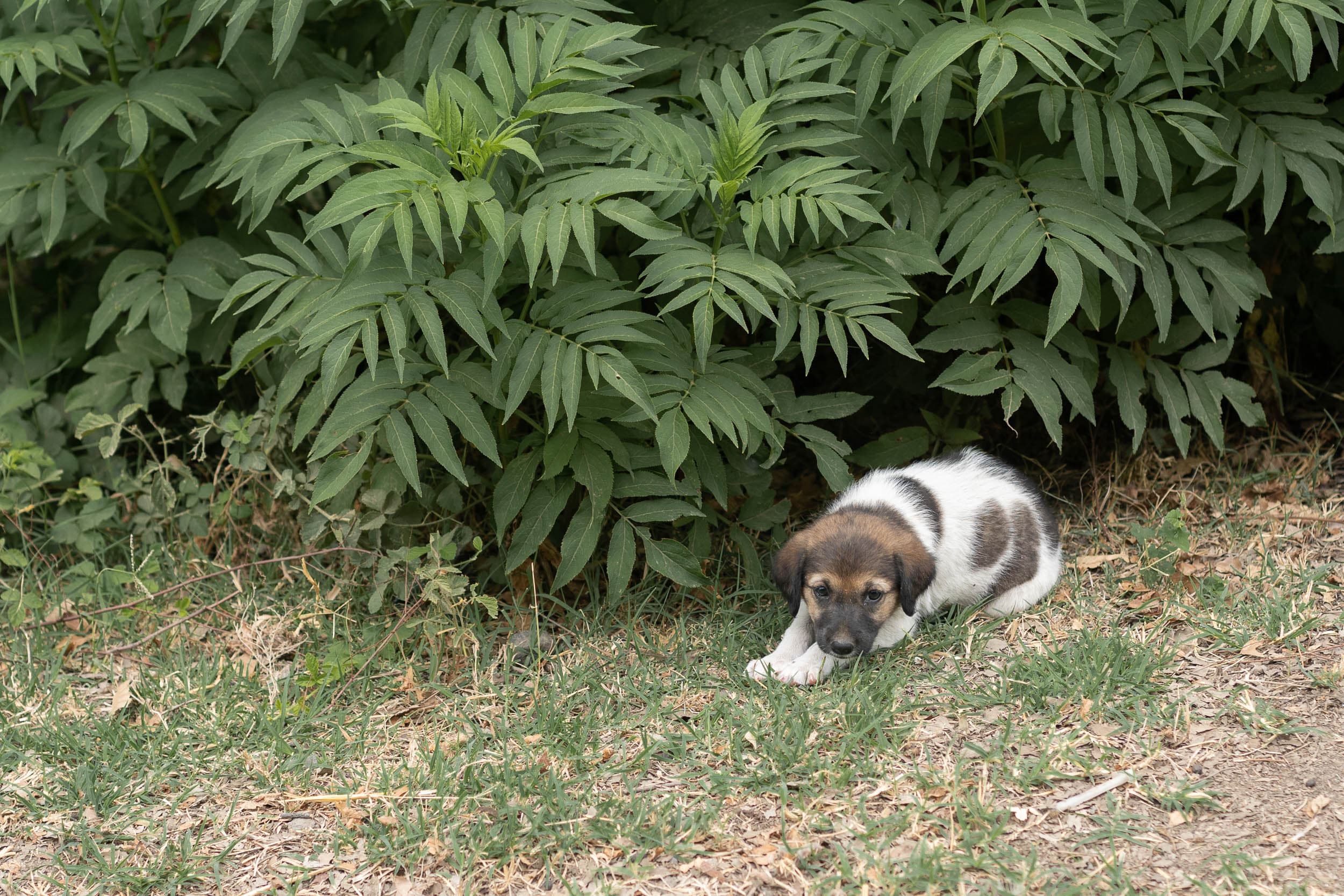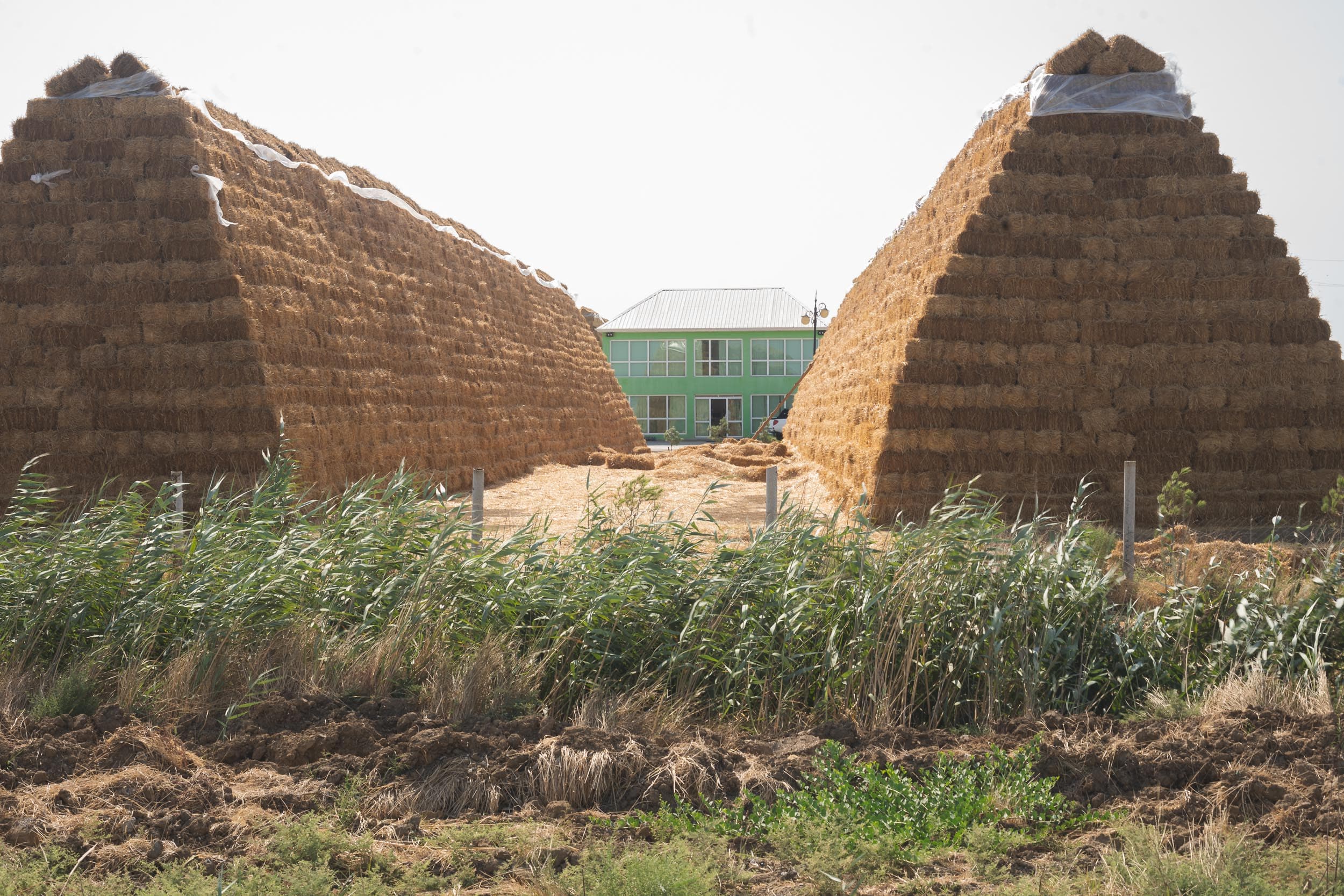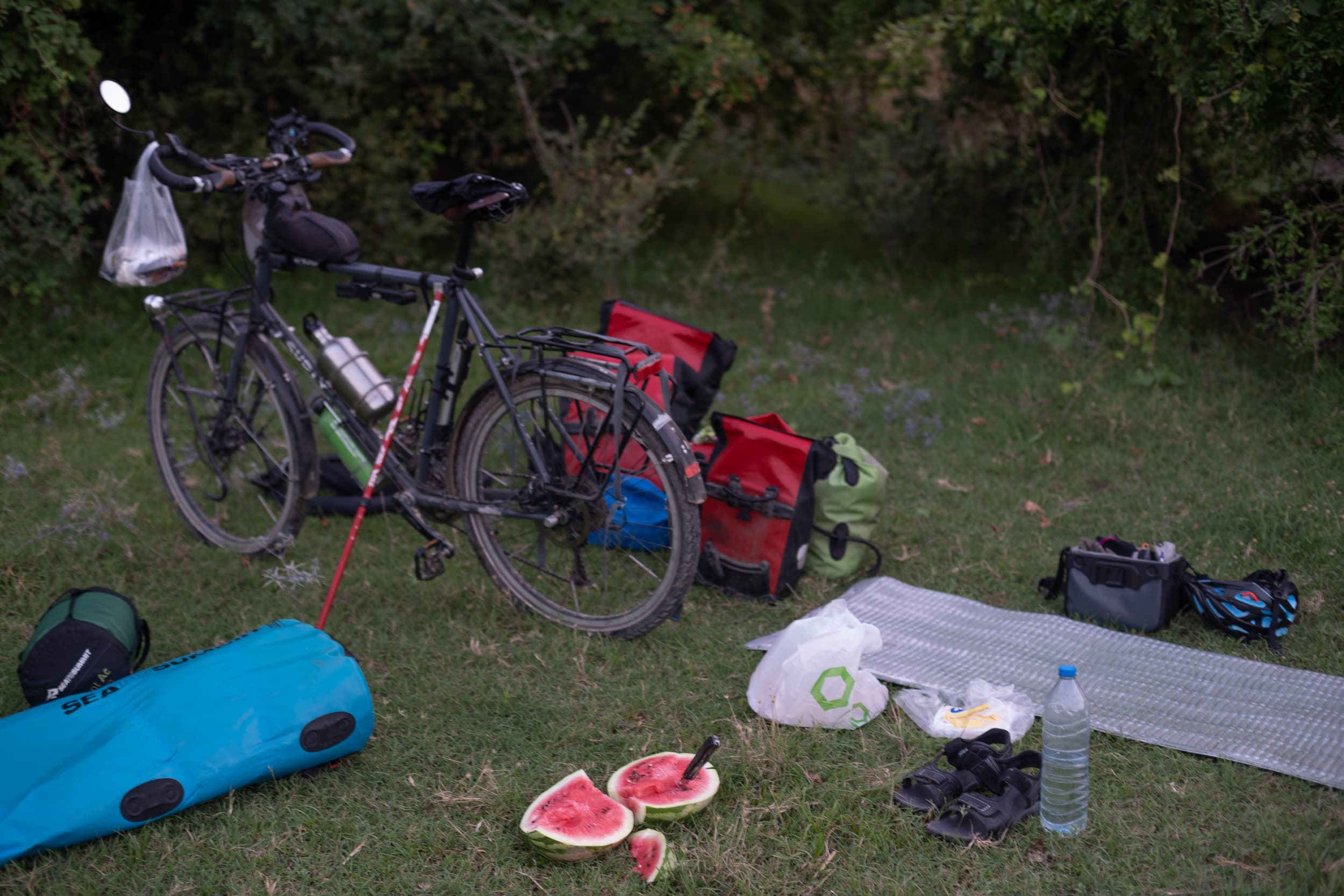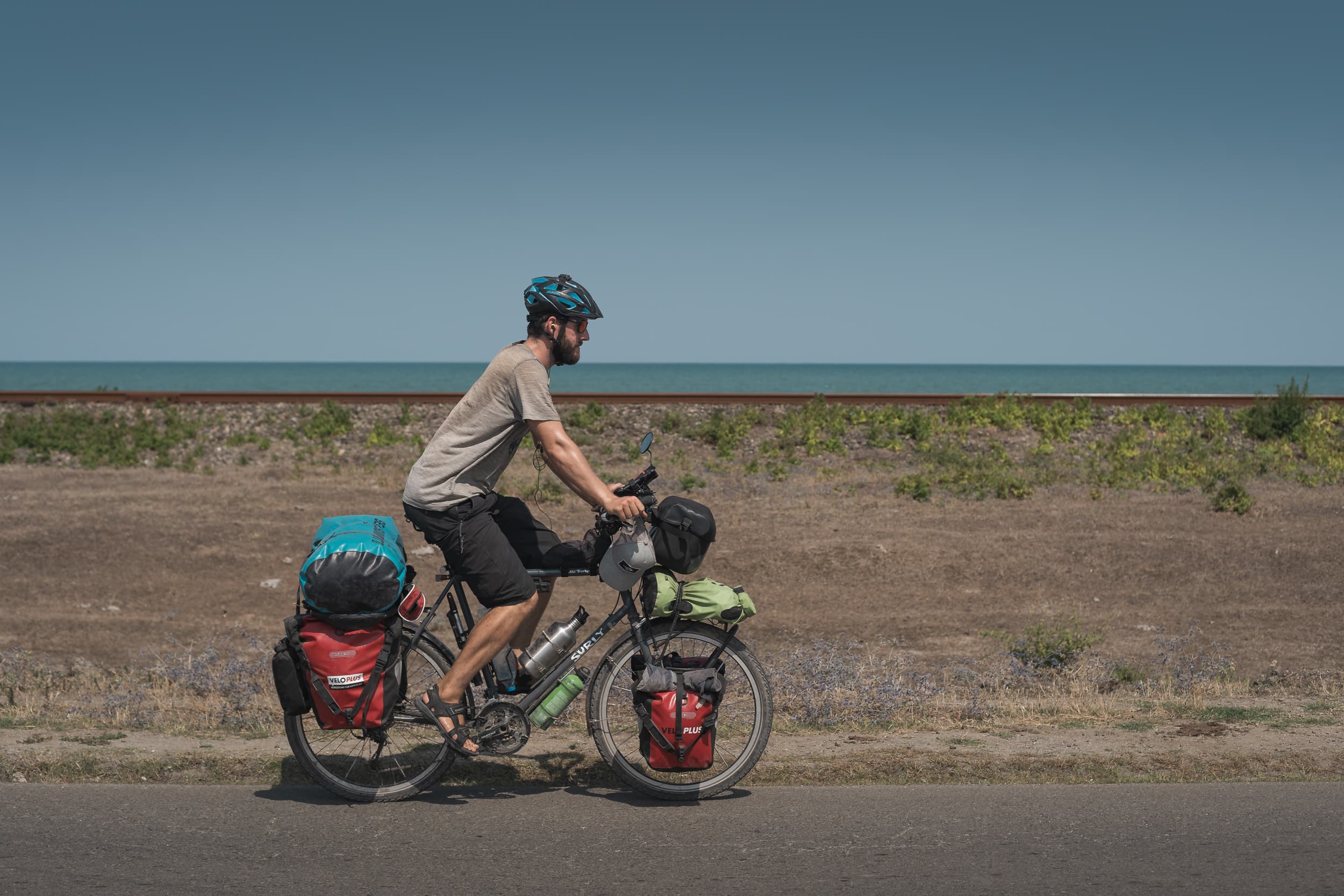 I made it to the Caspian Sea!  After the black sea, I reached the second sea on this journey. It felt like another big step on the way to China was done. In Astara I booked a cheap hotel for a few days, as my Iranian visa started to be valid 2 days later. So I got a few days of rest and used the time to learn some basic Farsi with Youtube-tutorials and enjoying the last few beers for a while.
See you in Iran!
Fabian
Special thanks to all of you for being part of my journey:
Caroline, Karl, Asif, Rahil