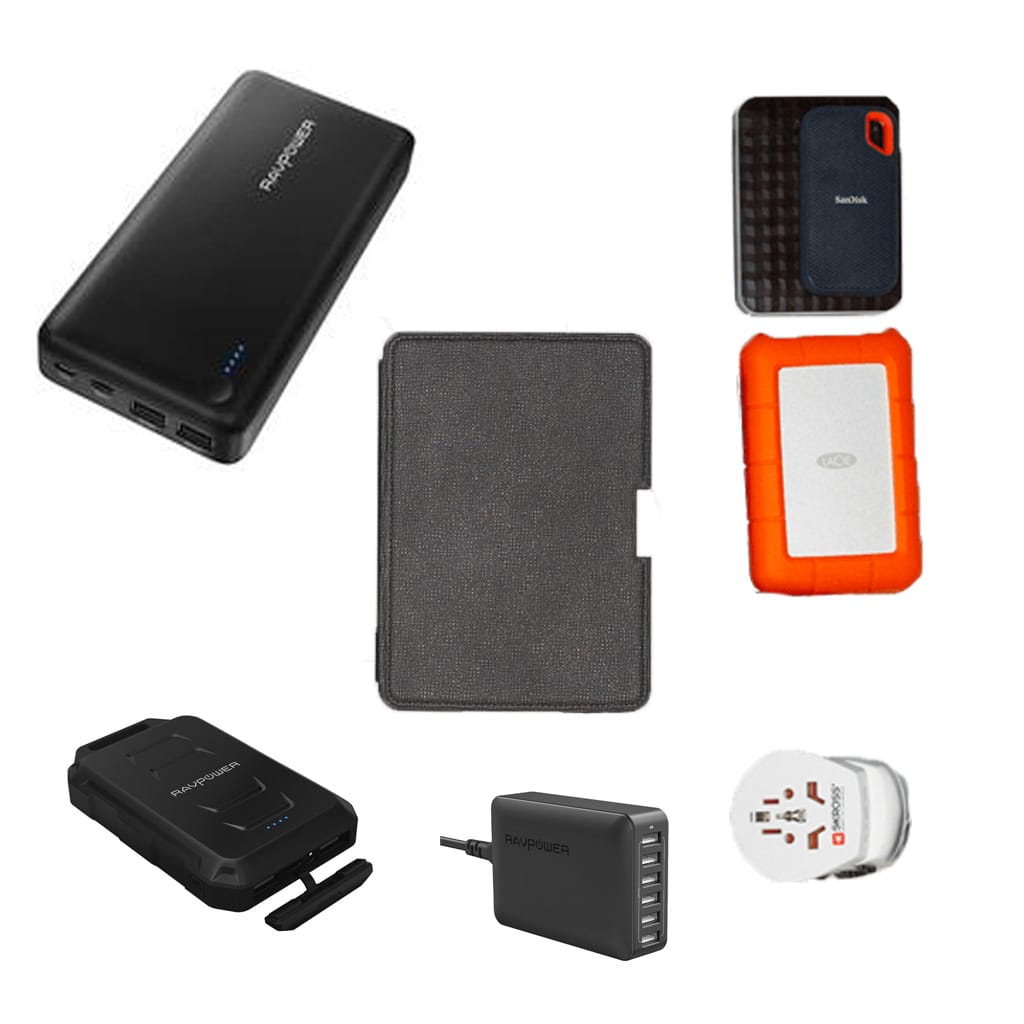 These are the other electronics I bring next to my camera gear.
E-Reader
I love to bring a Kindle Paperwhite for time off the bike or long nights in the tent.
Battery Packs
I use battery packs made by Ravpower. To have enough power on the way respectively in remote areas for all my electronic devices, I use two different battery packs:
I decided to go with battery packs instead of my solar panel because I have a dynamo hub and a Cycle2Charge USB port. This way i can charge devices while cycling. Because the USB port does not always provide a constant output power, it is advisable to have a battery pack with "pass-through" function between the USB port and the device to be charged.
Chargers
Wherever I have a power outlet, I use my RAVPower RP-PC029 6-port charger in combination with a Skross world adapter pro
Hard drives
To backup my files I have two 4TB LaCie Rugged Mini. For video editing i use a 1TB Sandisk Extreme Portable SSD.