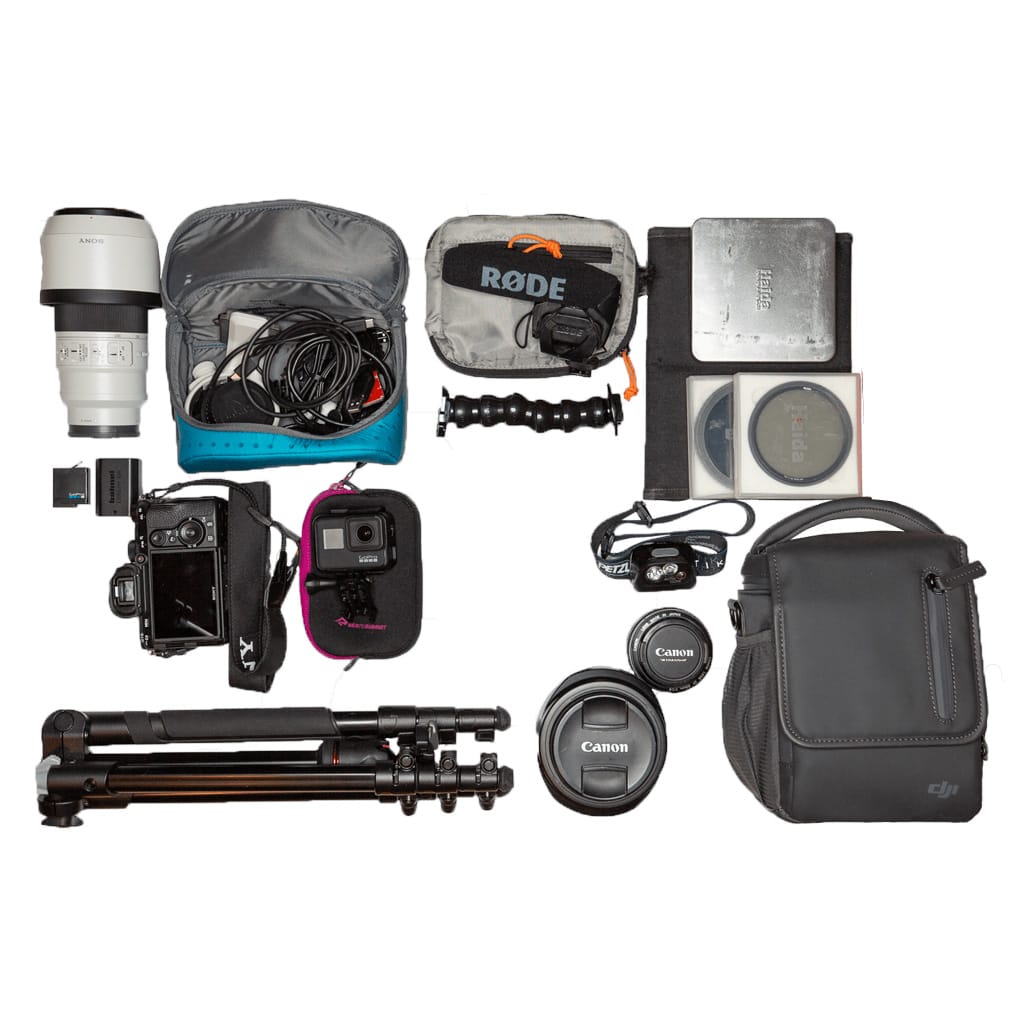 As photography is one of my biggest passions and also one of the reasons I'm doing this trip, I do not save weight on camera gear. That said, it's absolutely possible to travel lighter as I am. These are the things I have with me.
Cameras
I take pictures and videos with a Sony A7 III mirrorless camera so as a Gopro Hero 7 black.
For this journey, I switched my camera gear from a DSLR to mirrorless due to the weight and size of the camera.
For aerial photography I use a DJI Mavic 2.
Lenses
To cover a wide range of focal lengths, I use the following three lenses.
Other camera gear