After I spent some great days in Istanbul with my warmshowers.org host Savaş and before I could leave Istanbul for the Asian chapter, it was time to take care of Emma, my bicycle. My custom touring bike, which did an excellent job so far and only brought me one flat tire, was going to get a new chain so as a slightly wider cassette for the upcoming climbs in Turkey and Georgia.
Since I lived near Taksim square, I cycled to the neighboring district of Besiktaş to visit Istanbul Bike & Outdoor, a well-known bicycle shop in the area. I left my bike there for the service, but because they didn't have a wider 9-speed cassette, I had to head out to the city again to find one. Before I did, one of the bicycle mechanics asked me about my further route through Turkey and told me, that there was a female cycle tourer at the shop a few days back, who is gonna cycle the same way. So I have consented to give her my number and went on to Eminönü to find the matching cassette.[/penci_text_block][/vc_column][/vc_row]
A new cycling buddy!
When I returned to the bicycle shop to hand over the cassette, Caroline from Angers (France) also happened to be there at the same time, which was how I met my further cycling buddy through Turkey. Our preferred route through Turkey was the same, right through the middle of the country towards central Turkey, having Cappadocia as our intermediate goal, which was on both our bucket lists.
Despite the anticipation of cycling as a Team again, the departure the next morning did not take place, however. I'm still not sure if it was something I ate the day before, though my body gave everything to get rid of it again. For two full days, I was lying in bed with fever and diarrhea and Caroline had to wait a little longer.
After I regained my strength, chapter Asia was about to begin! On the morning of June 14. 2019, we both crossed the Bosphorus with different ferries and met each other in Kadıköy, the Asian part of Istanbul. In the next days, we cycled through gorgeous wide landscapes of western Turkey, camped between olive trees and rewarded our hungry stomachs with tasty Turkish food like Pide, Gozleme, Lahmacun, Börek or the different and delicious Corba's (soups).
It felt great to be on the road as a team again, to be able to share all these new impressions, cooking dinner with great scenic views in front of the tents, or having someone to talk with during long days on the road.
Caroline herself was on a mission with the connecting bike, a project to share her adventures on the way to central Asia with children from french schools in France and french schools abroad.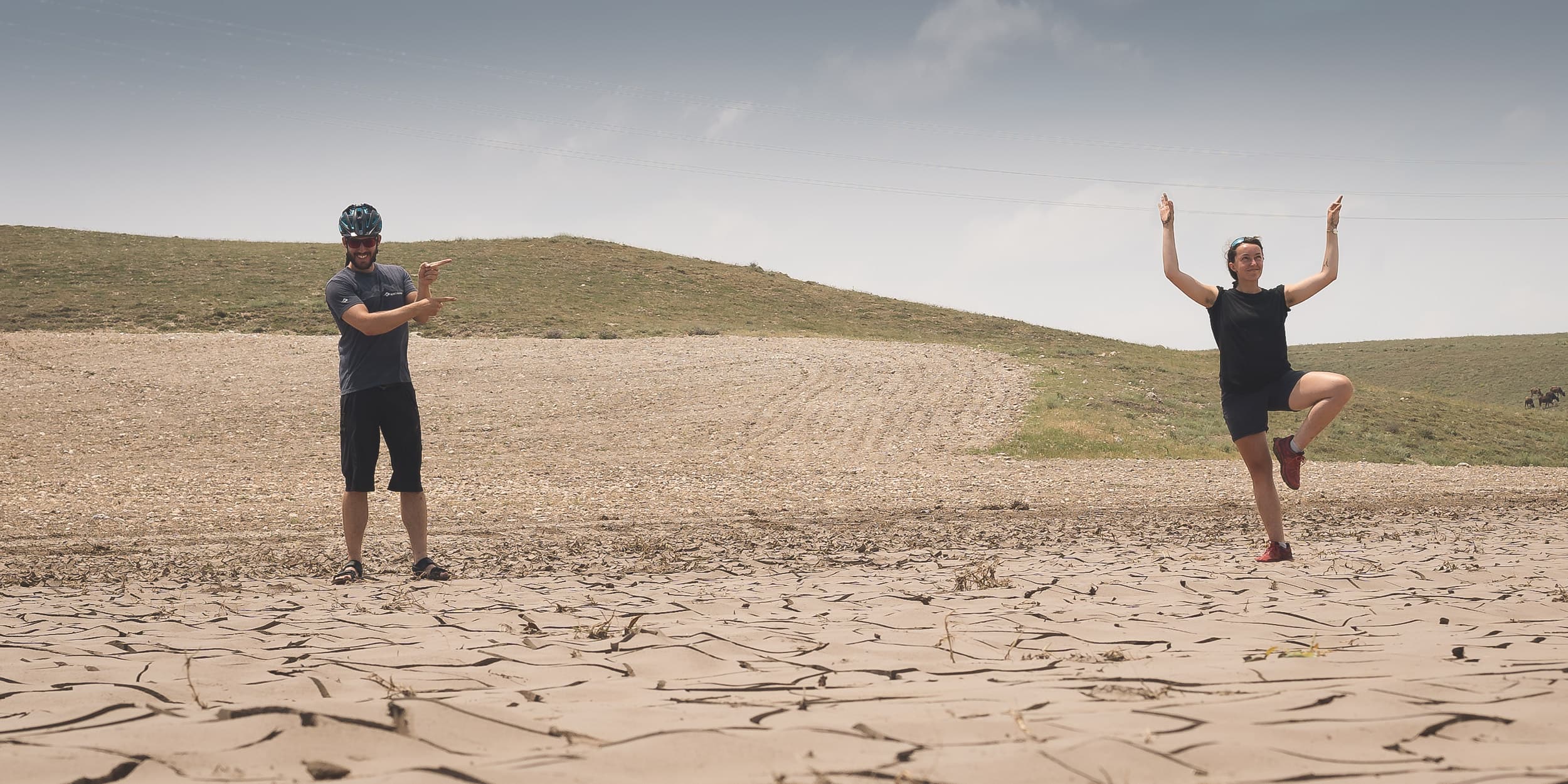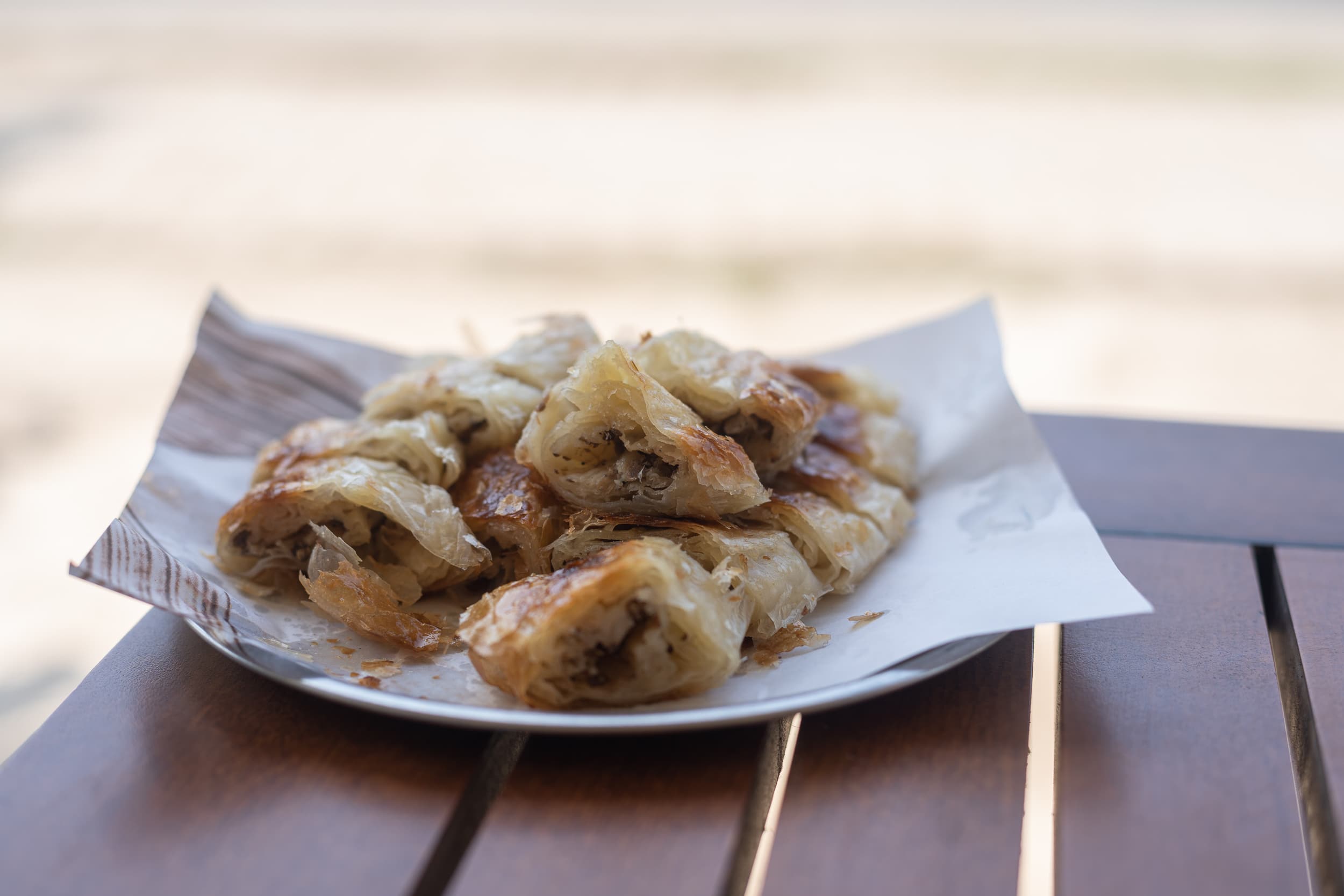 Turkish hospitality
Before we reached Eskişehir, the first big city on the way to Cappadocia, we realized several times in which hospitable country we were traveling. Like that morning when we only wanted to buy some snacks at a small shop in a tiny village. Since the owner had no bread for sale, he closed his shop and invited us to visit his family. We finally got a huge Turkish breakfast with eggs, bread, cheese, lots of tea and excellent homemade tomato sauce.
We might have been able to spend the whole morning there and when we slowly but surely wanted to hit the road again, they insisted on giving us some tomato sauce, bread and cheese for the way. In the afternoon, we were surprised by a storm in the mountains. Since the storm arrived too quickly to put on rain clothes, half an hour later we have been rolling down the mountains, completely drenched in water. A generous man and his family offered us some shelter so we could change clothes. But that was not all. We left the village with full bellies after we were given watermelon, bread and several cups of çay.
We then found the peak of hospitality on the same evening in the village of Pazaryeri. Bilal, the owner of a bakery and his lovely team offered us some chairs and tea to relax, followed by various delicacies, pastries, bread etc. In the end, and after it got dark already, Bilal's brother offered us the living room of his flat to stay the night. We couldn't be happier, as the next big storm was already approaching.
Coming back to the bakery the next morning to get breakfast, for them, was a matter of course. That special day with the warmth of these people is the reason why I travel. To make such great acquaintances and learning something from their everyday life. This day in Turkey was no exception. Hardly a day passed without us being invited to tea or food.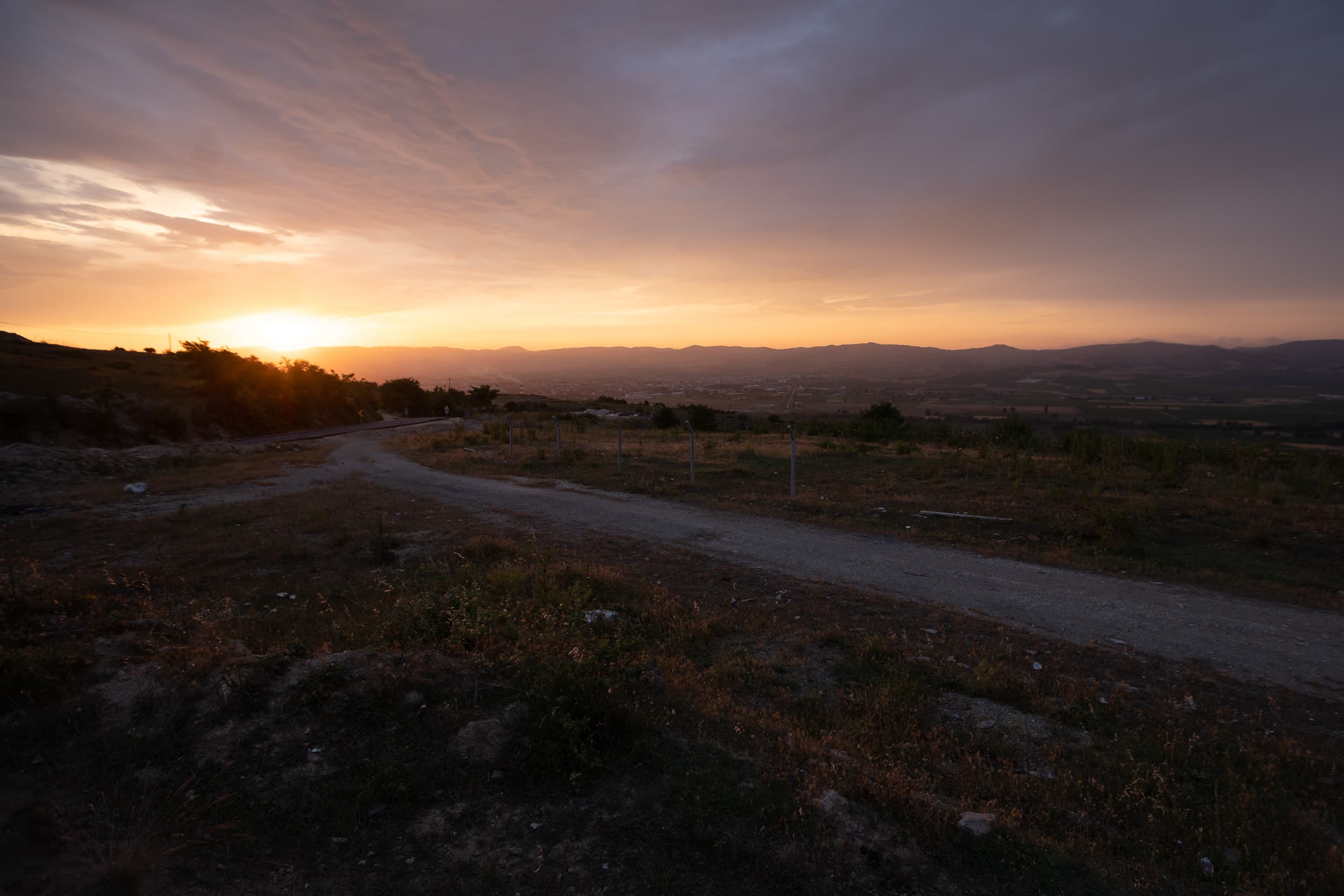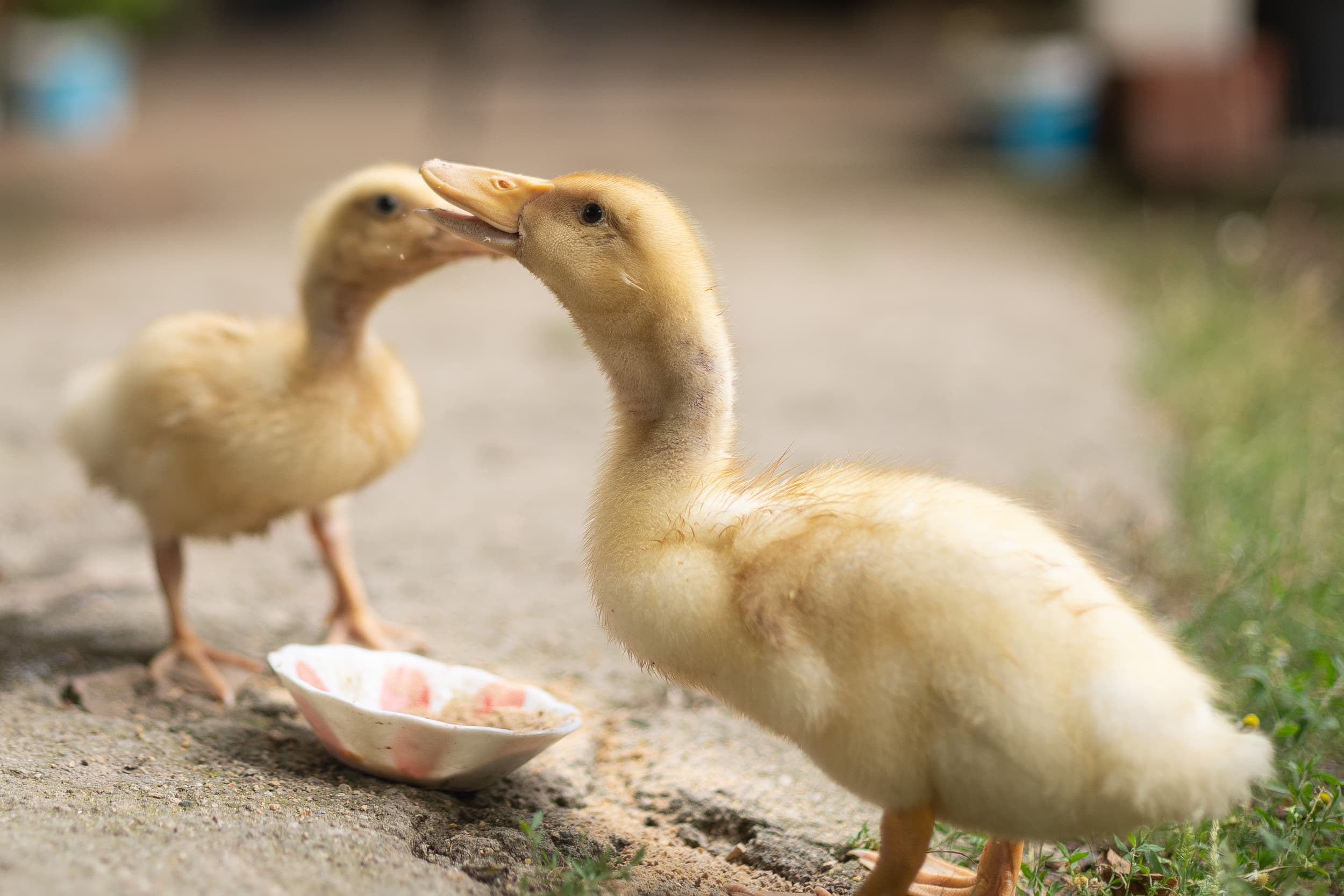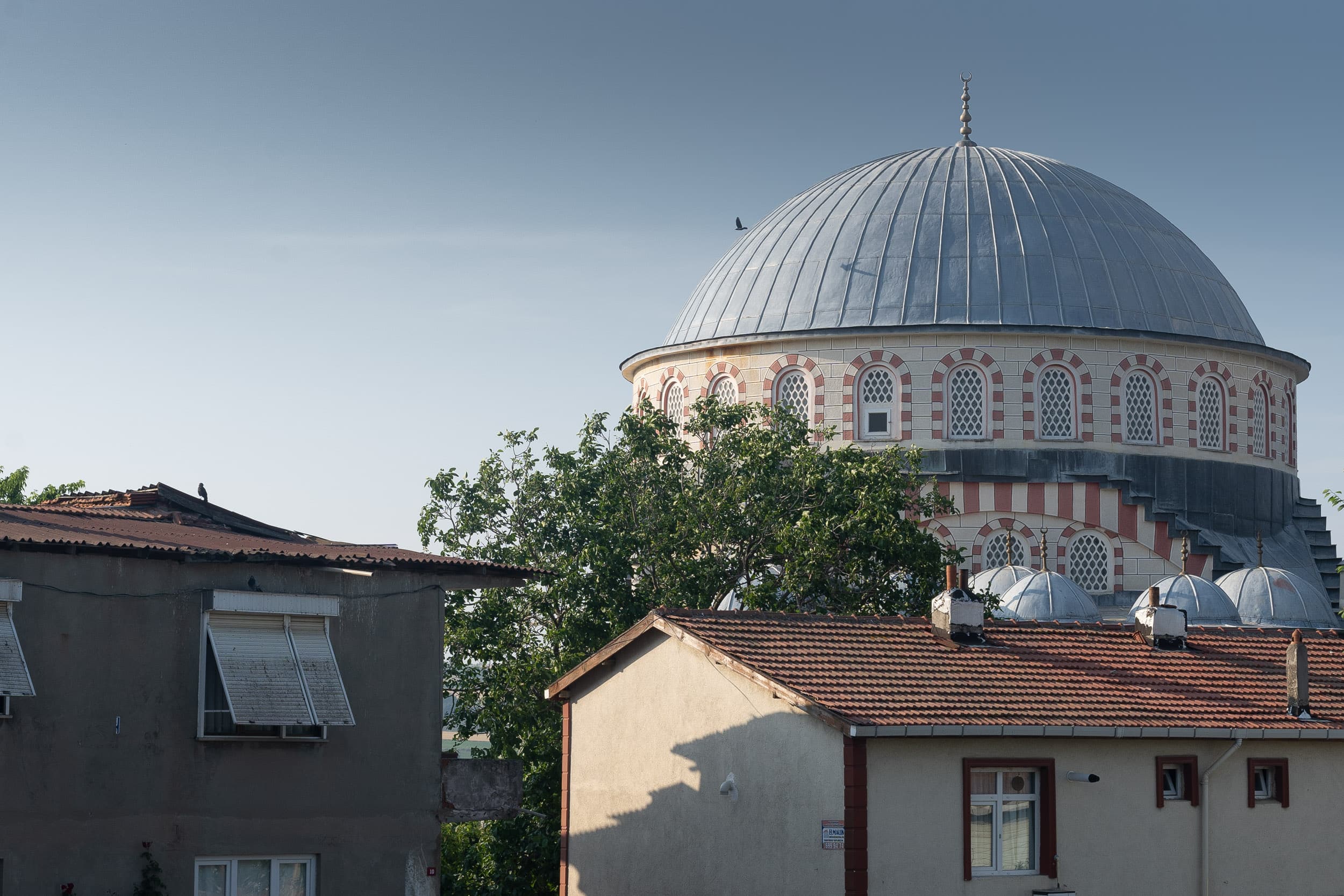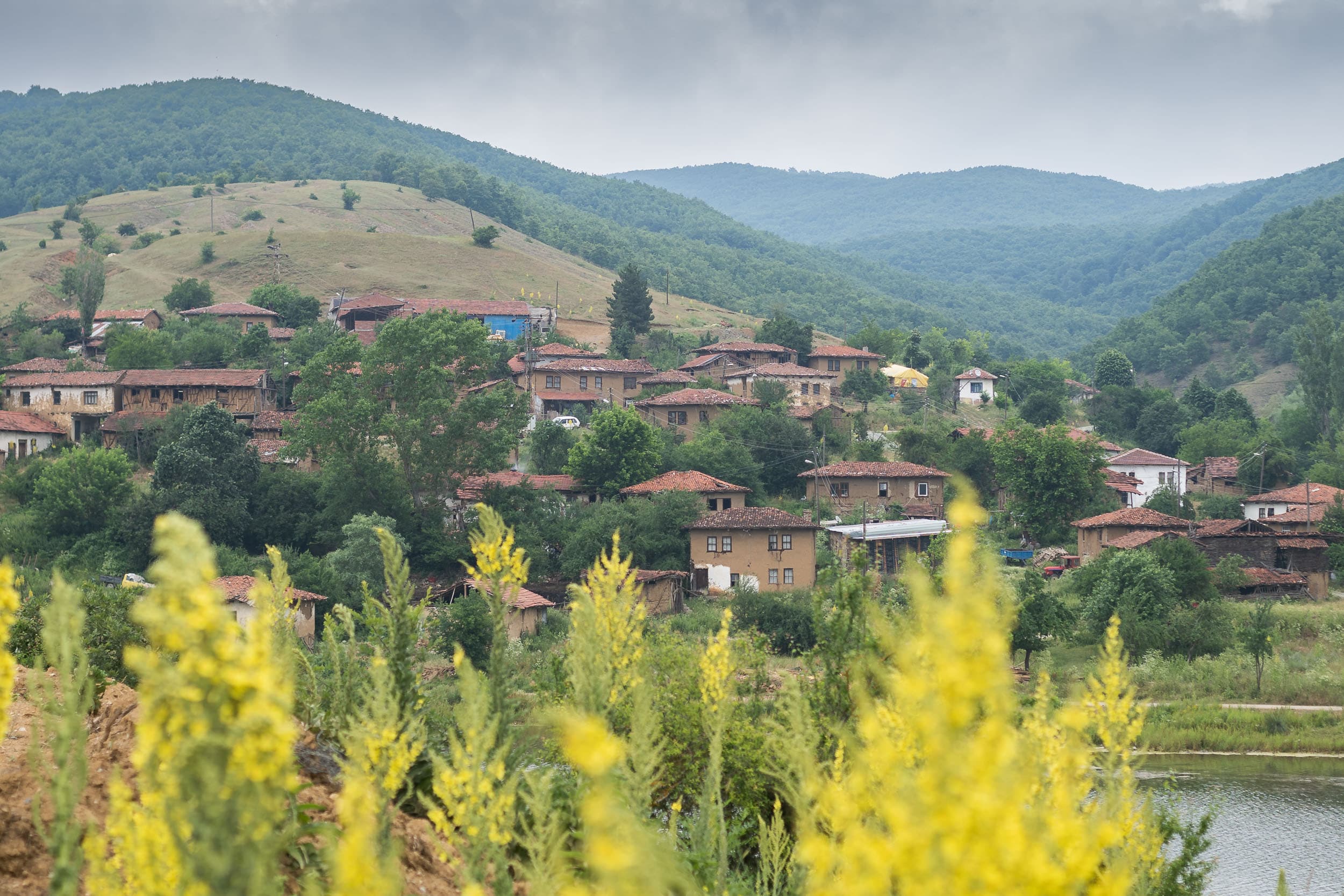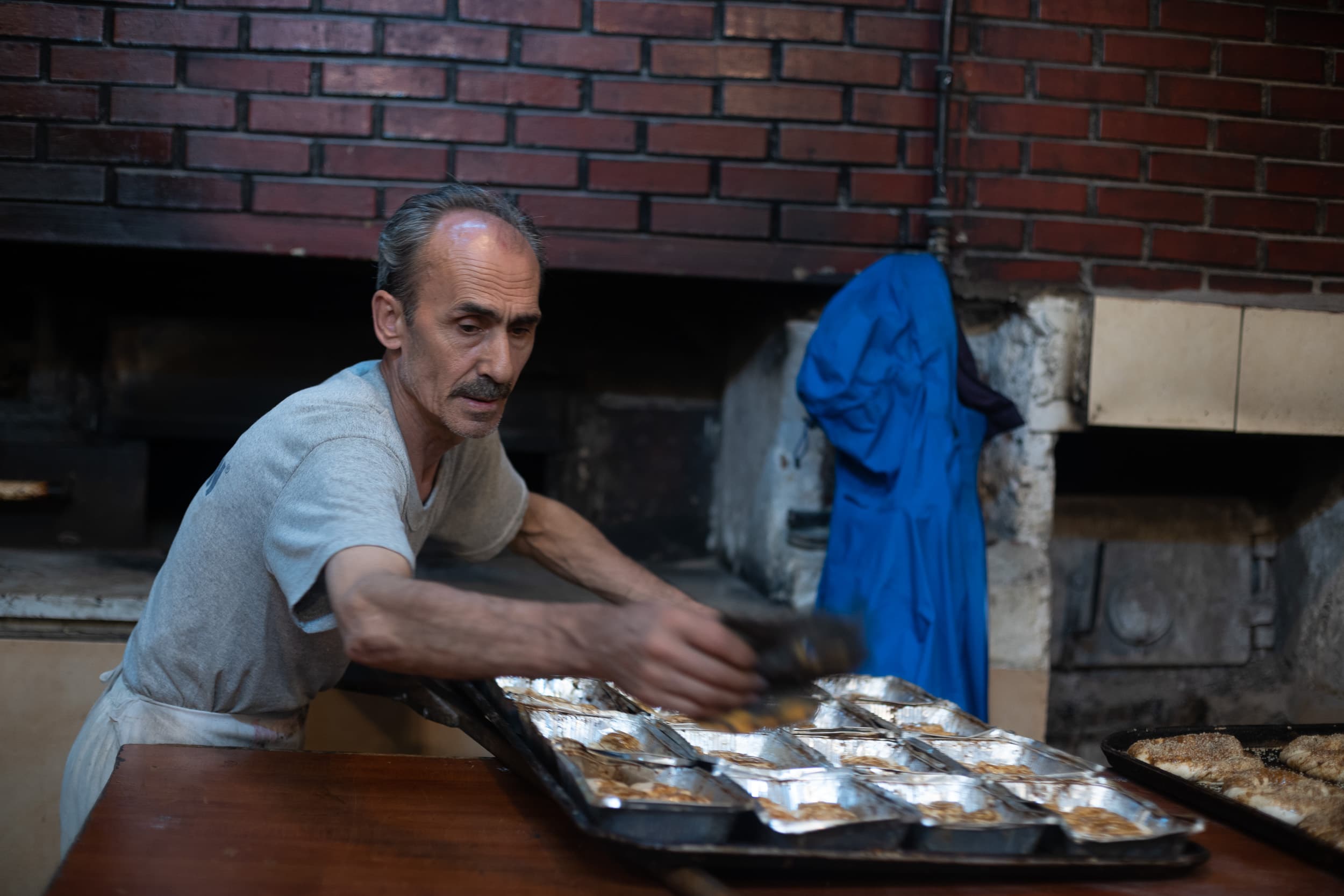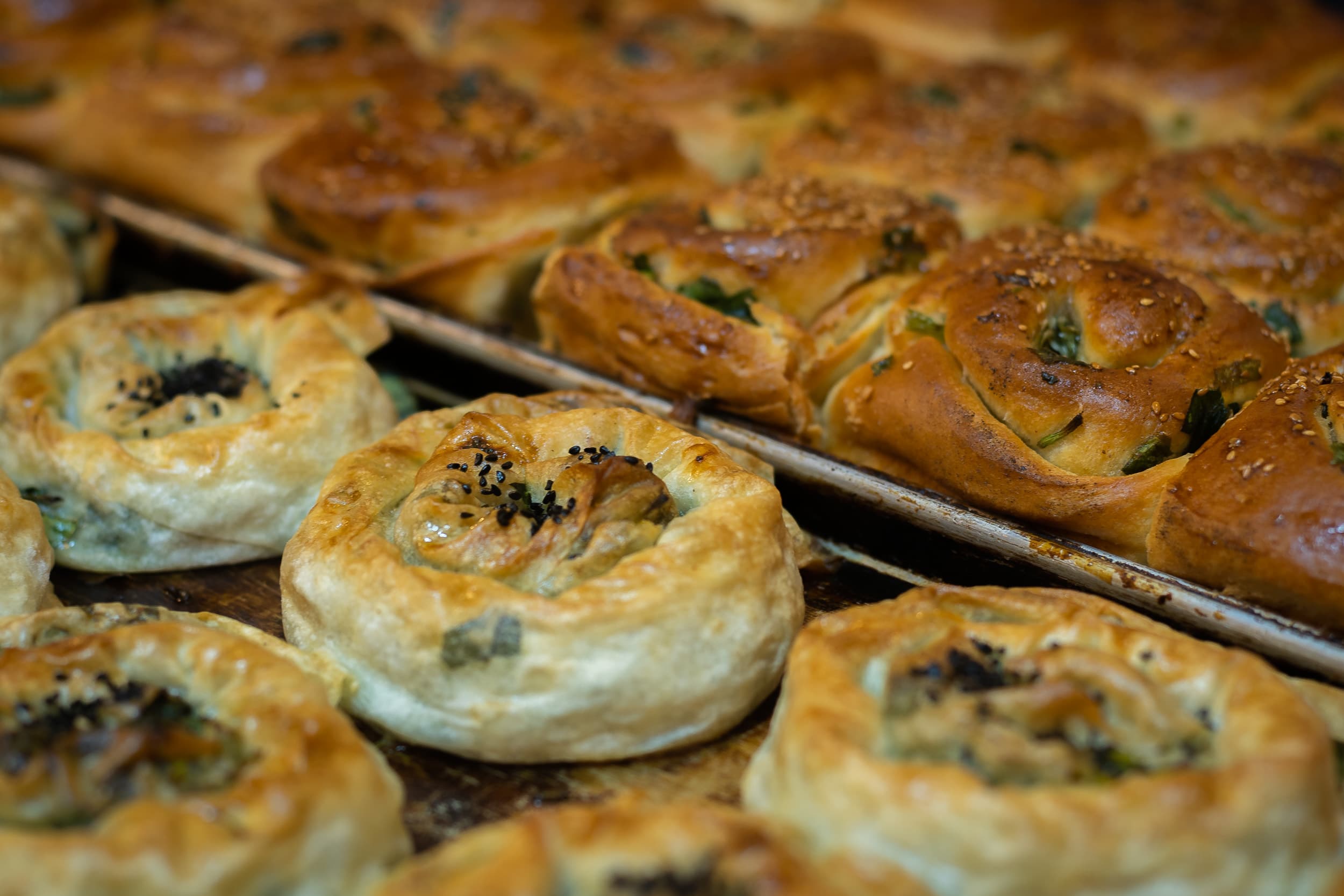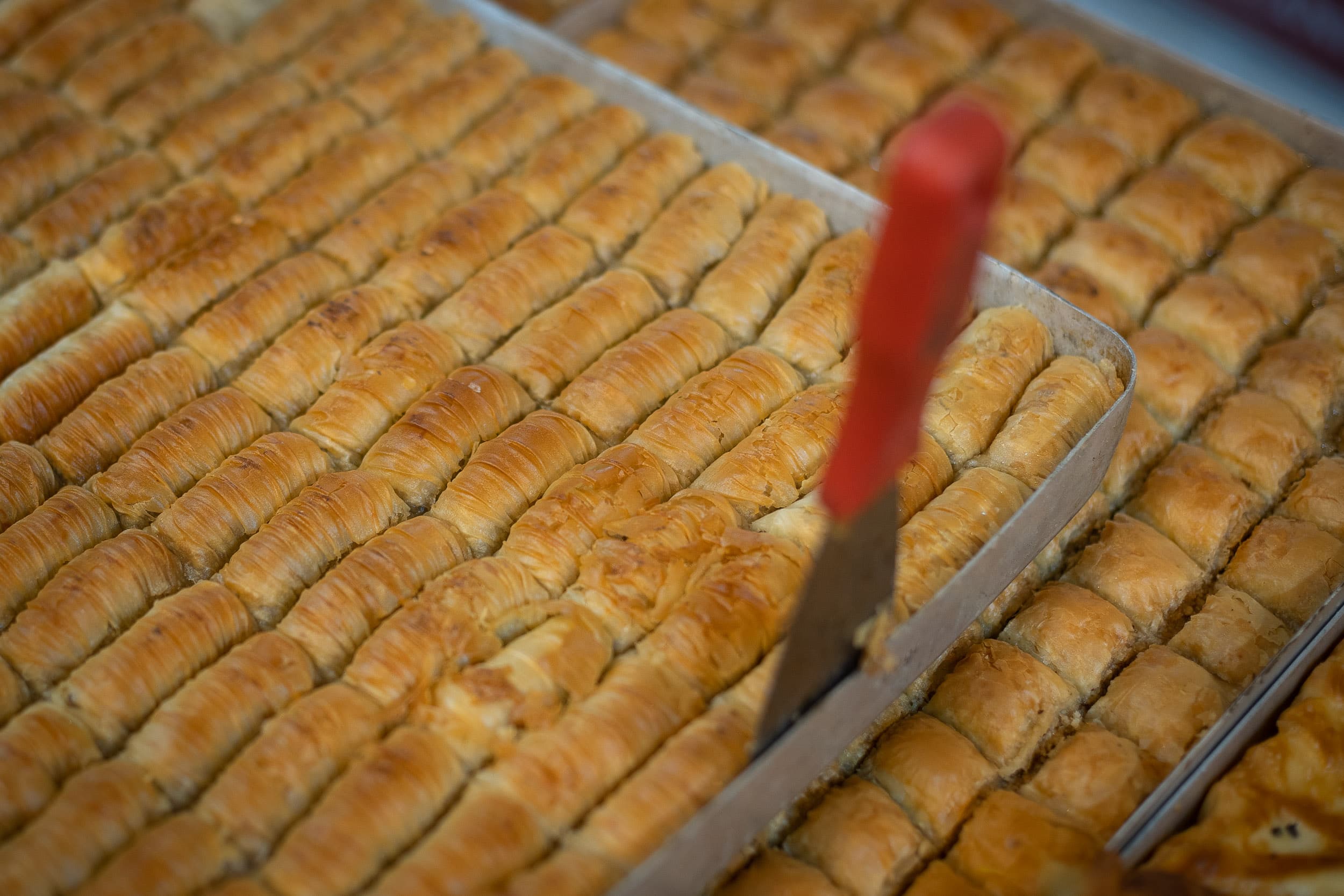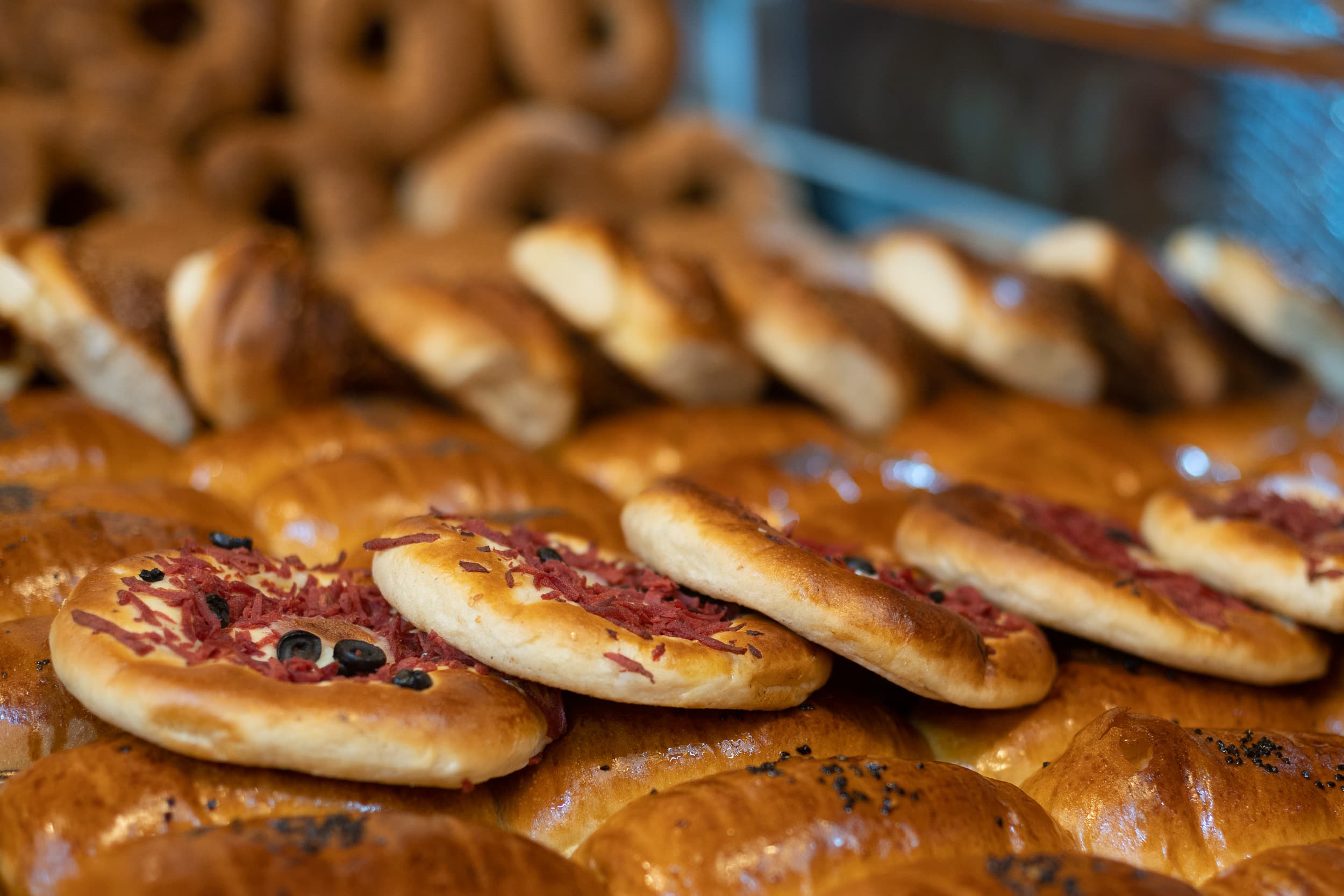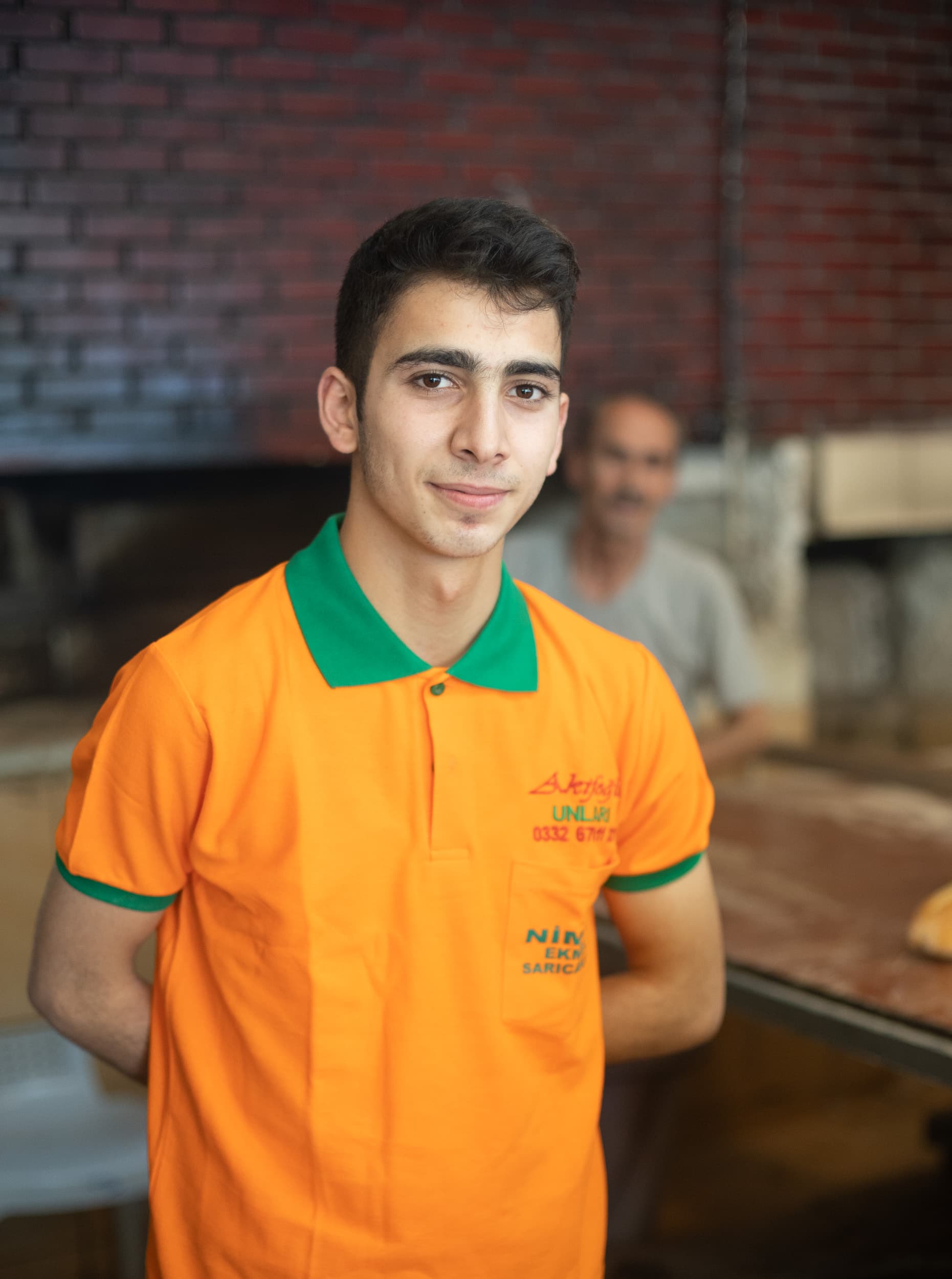 The heavy rain of the last days left its mark. As we cycled another part through the mountains,  the bumpy country road slowly disappeared and we were suddenly on a pure earth road. The road was super muddy, but as there was no other route to take, we had to go through. The mud grew deeper and deeper and after a few hundred meters, cycling was out of the question.
The thick mix of mud and sand has filled every centimeter between tires and mudguards, so after a while, we couldn't even push the bikes anymore. There was no other choice than pushing every bike separately in twos. It was a good training for sure but we were still happy about a shower and a day off in a hostel in Eskişehir.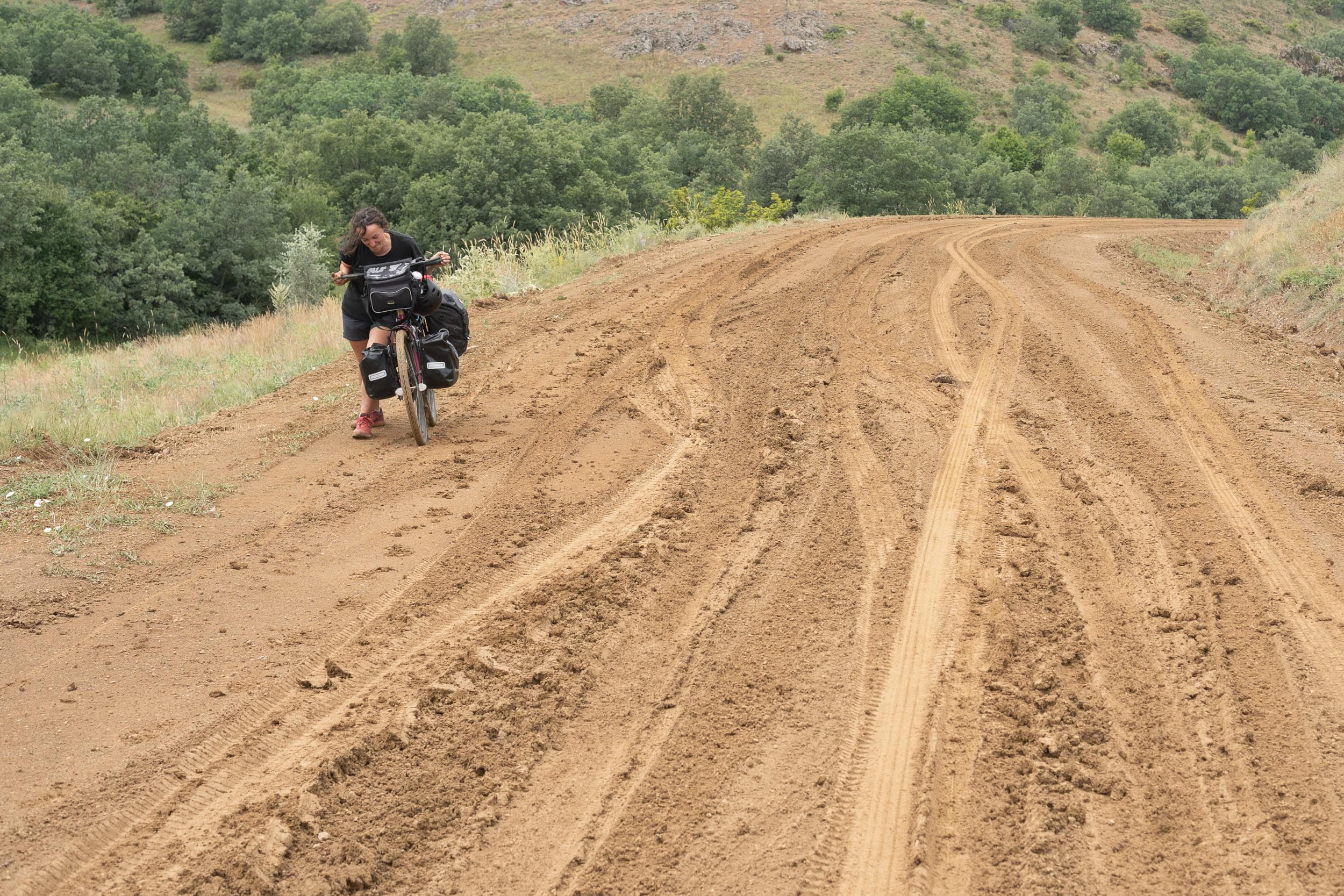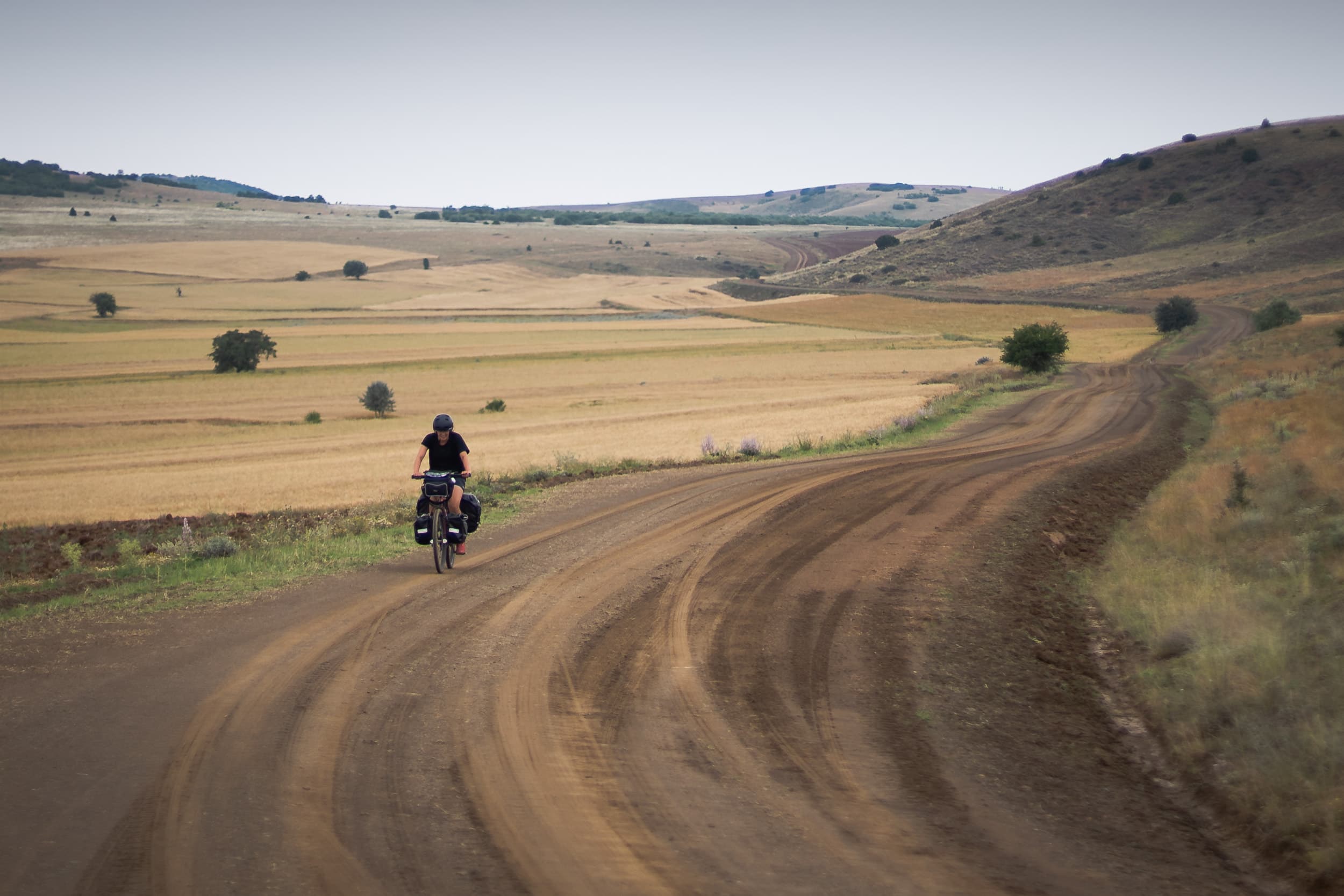 The following days were especially a highlight in terms of landscapes. As far as the eye could see there were fields, barren hills and the dramatic-looking sky. Here, unanimously, we found the most beautiful sections through Turkey so far. On these endless looking roads and deserted areas, you noticed how small you actually are. The further towards central Turkey we got, the more Turks we met who could speak german. It turned out that there were many Turks in this area who worked a few years in Germany or Switzerland. It was quite fun, that in some places, I was able to speak with half the village in my native language.
Despite the great views, there have been also bad ones. For the first time, I could see with my own eyes the effects of the refugee crisis. Right there at these deserted places, where nobody else was around, there have been several refugee camps. It was heartbreaking to see all these people, families with young kids, living in the middle of nowhere and with almost no infrastructure.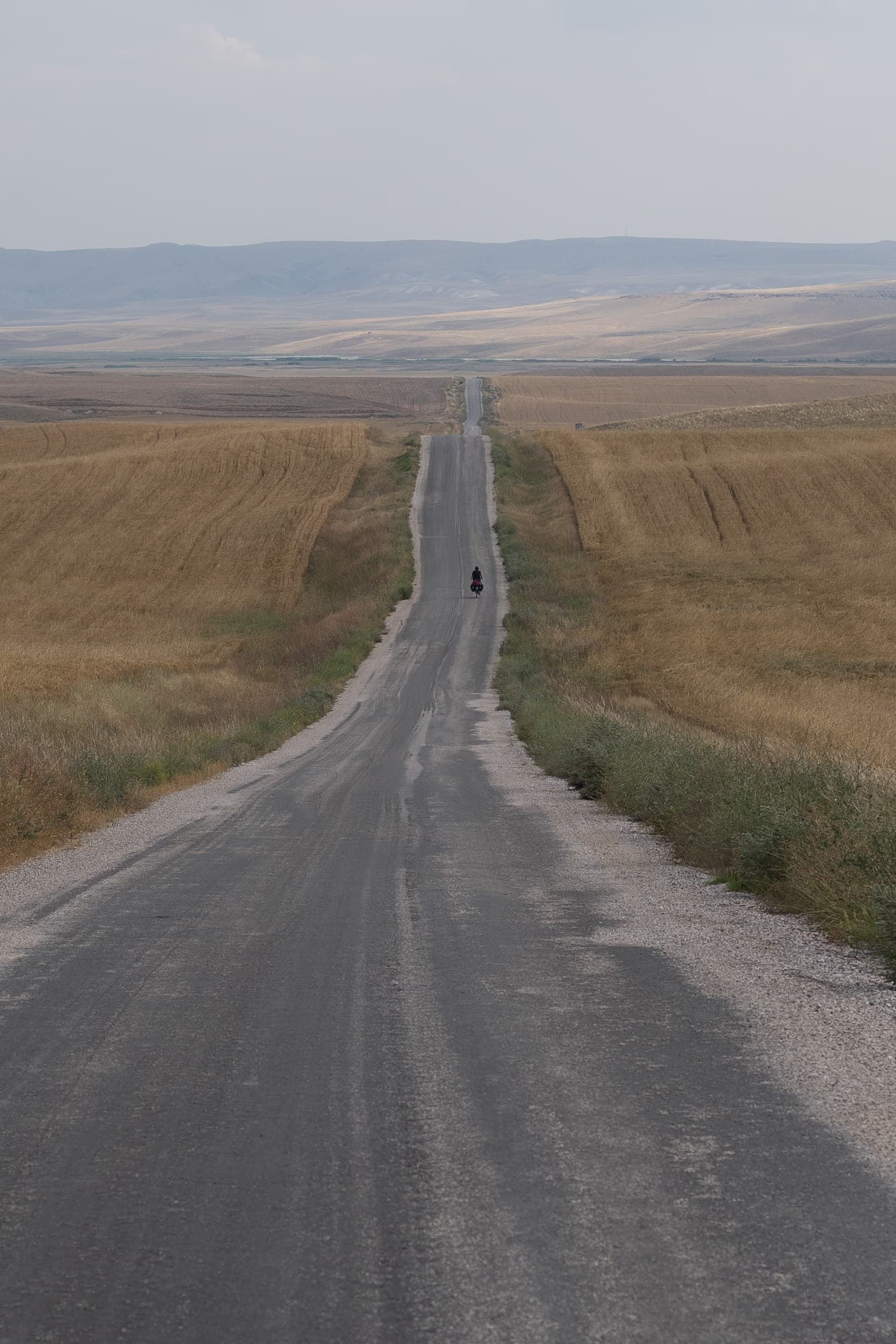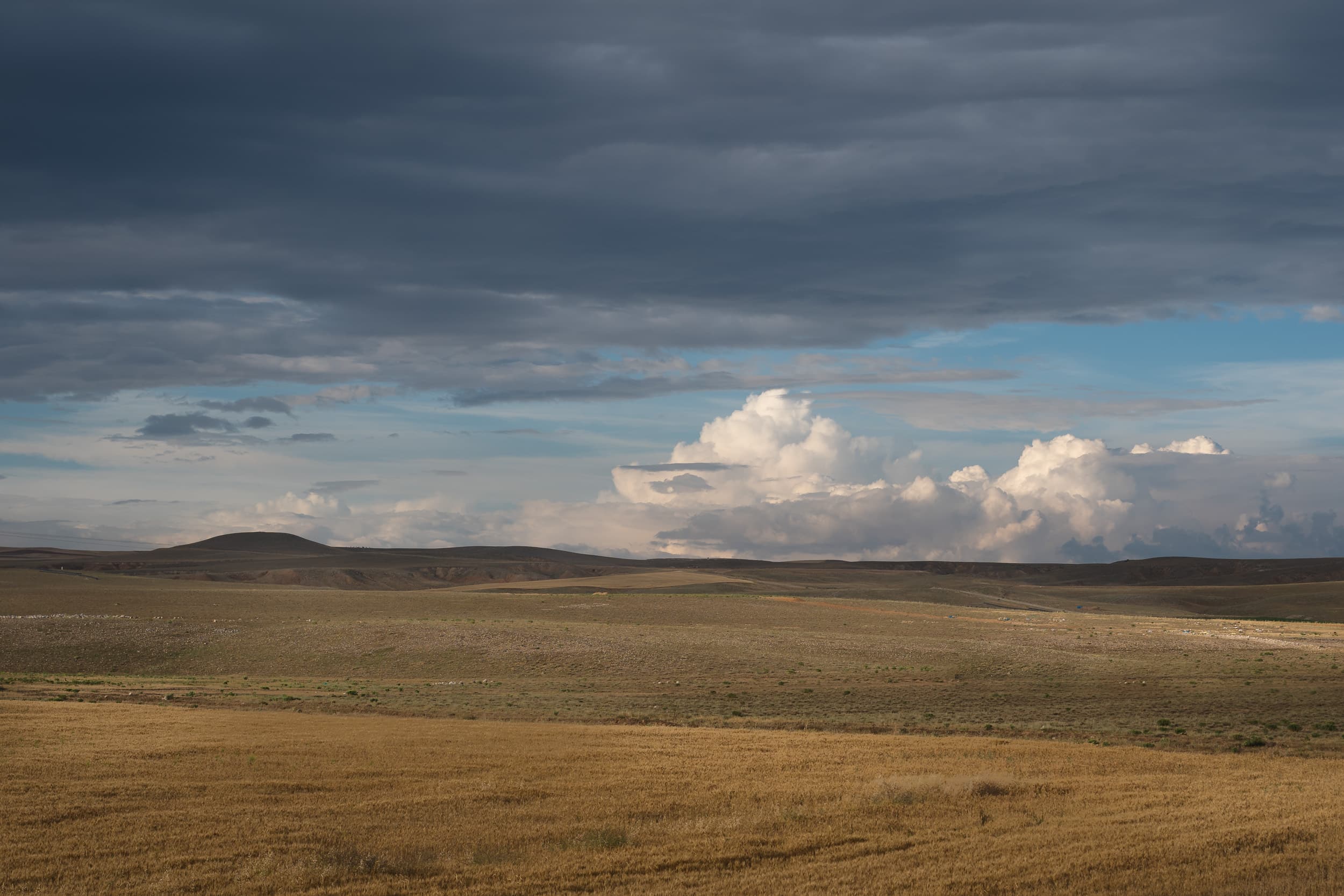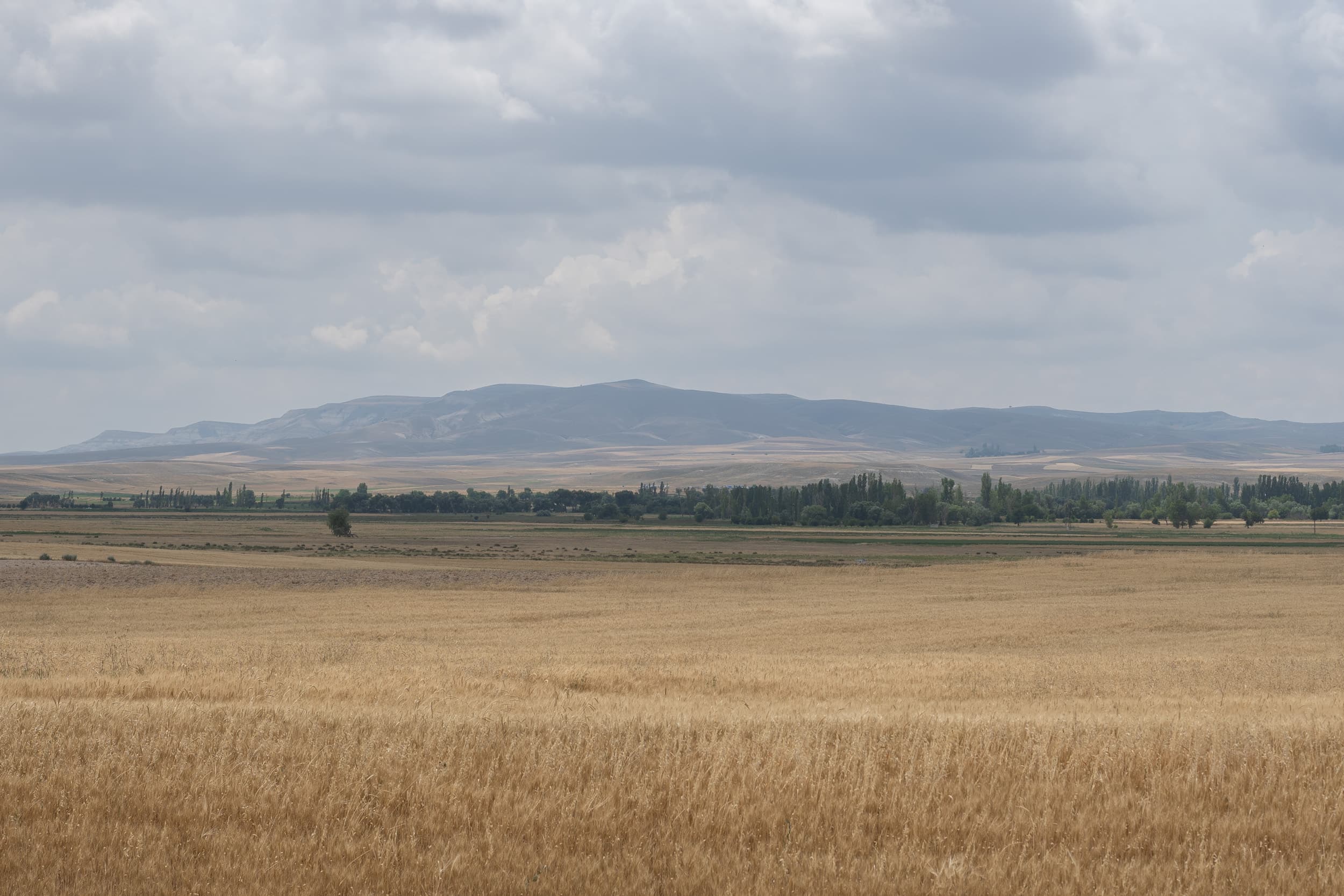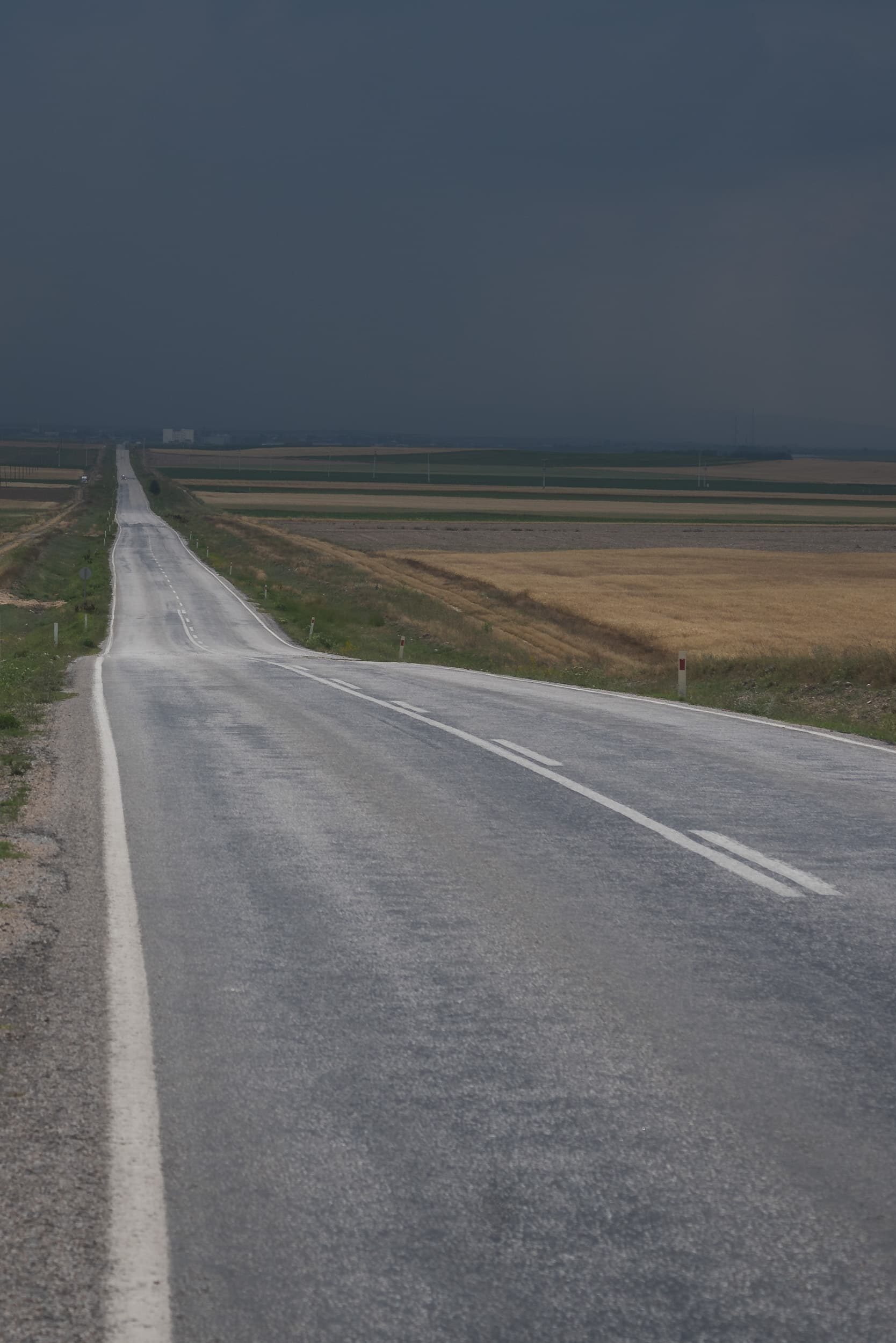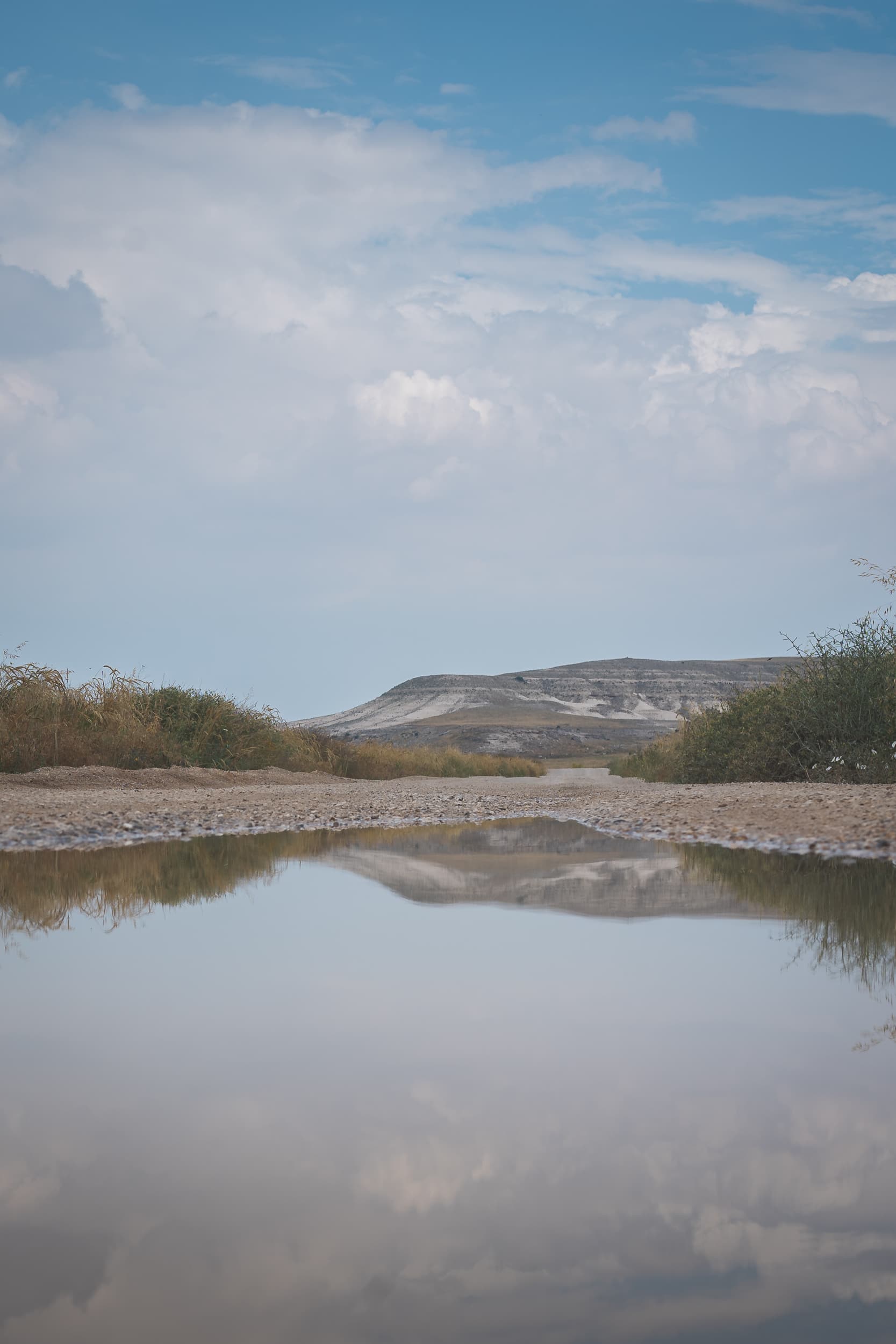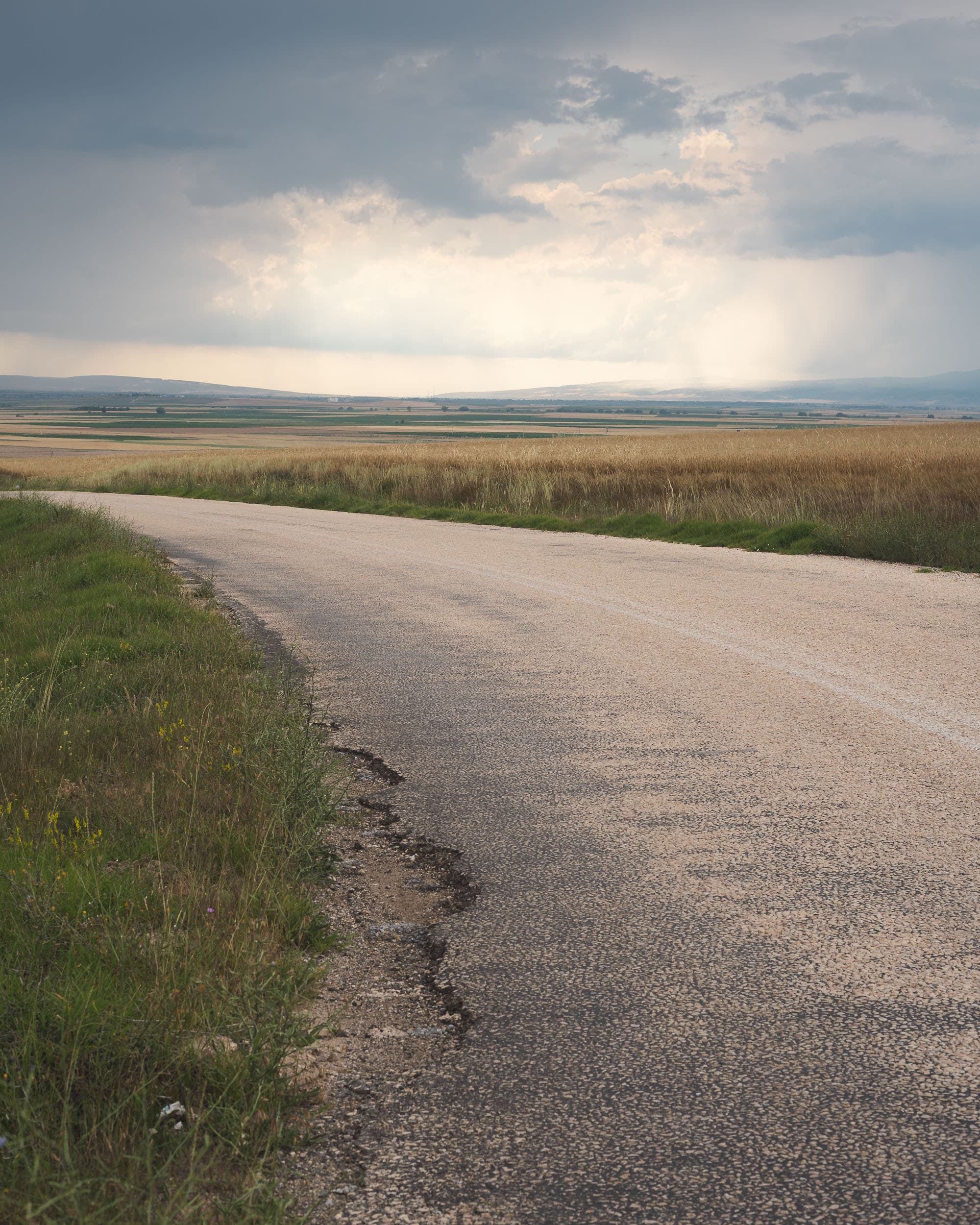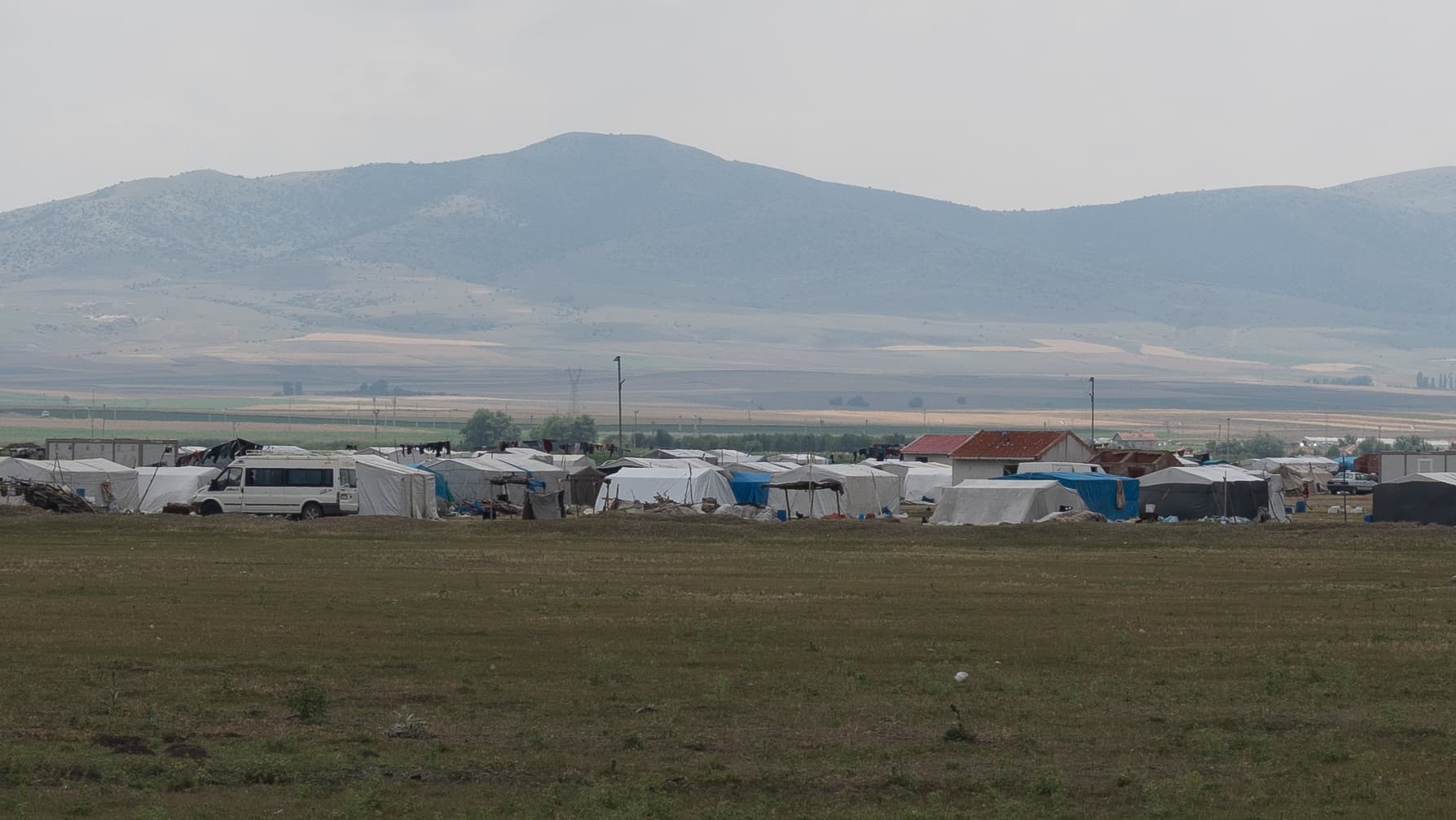 We have been on the road for more than a week now,  and slowly we are getting closer to our interim goal and Cappadocia. Before that, however, another highlight is coming up, a night on one of the biggest hypersaline lakes in the world. Before it was time for that, there was something else to celebrate, 3000km's cycled for Caroline to this point. We bought a bottle of wine and found a great camp spot  on top of a small plateau, from where we had a great 360-degree view.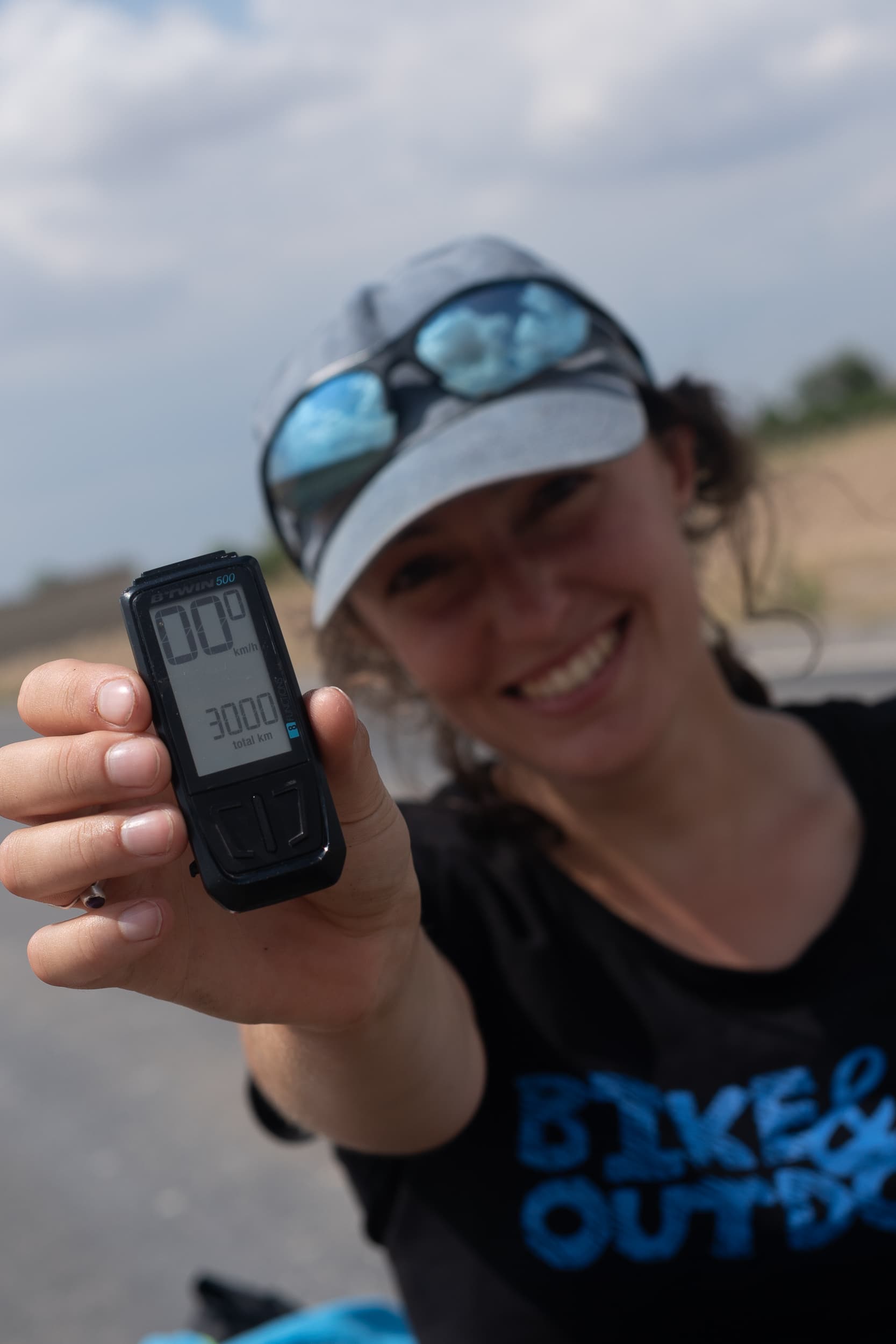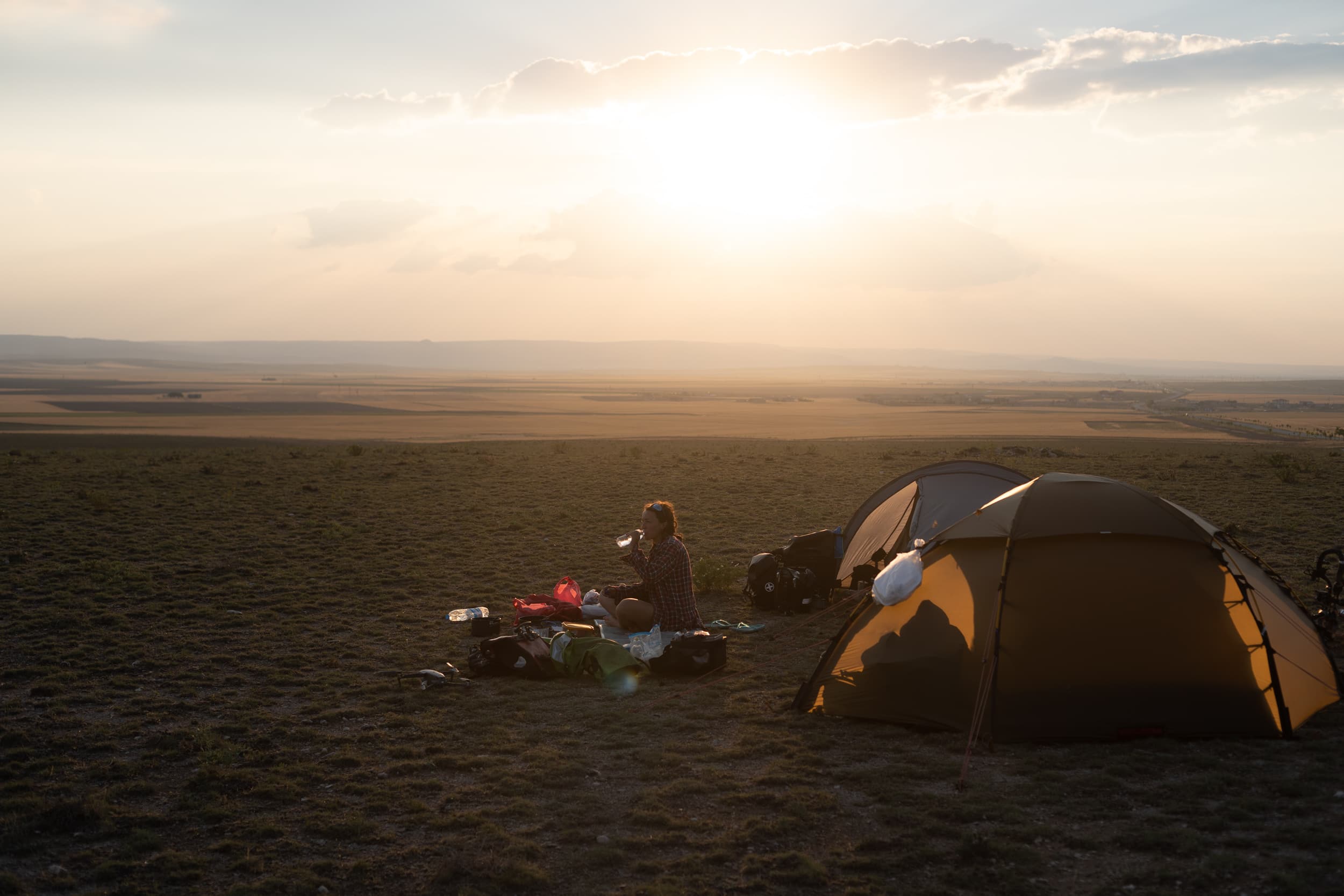 After a good dinner, some wine and a movie, and after our tents were surrounded by hundreds of sheep at sunset, we went to bed to be ready for the last 90km's to Tuz Gölü.
Tuz Gölü
Tuz Gölü (which simply stands for "salt lake") is one of the saltiest lakes in the world and the second biggest lake in Turkey. When we approached the lake from the west, we knew that we want to camp on a salty, flat and dry part of the lake. We heard that most of the time, the lake is completely dry but when we arrived at the lakeshore, it didn't seem to be the case because of the rainy days before.
So we left the shore again, said goodbye to the monstrous Turkish shepherd dogs and went on. For the second attempt, we've chosen the south side of the lake via the city of Eskil. There we filled all our water bottles, bough enough food for dinner and breakfast and then cycled on one of the two small roads we've seen on google maps, leading to the lakeshore again. It took us longer than we thought. For almost 10km's we cycled on a small and sandy track, which got smaller and smaller the closer we came to the lake. And then, as the sun was going to set, we could see the white shimmer of the salty surface.
But we could spot something else, something which initially looked like a tree. When we arrived at the lakeshore, it turned out to be a landrover with an opened roof tent. The two owners of the vehicle introduced themself as Lara and Casper from Alkmaar, the Netherlands. We had a beer and some great talks together with this pleasant couple, enjoying the calm of this place and the million-star view.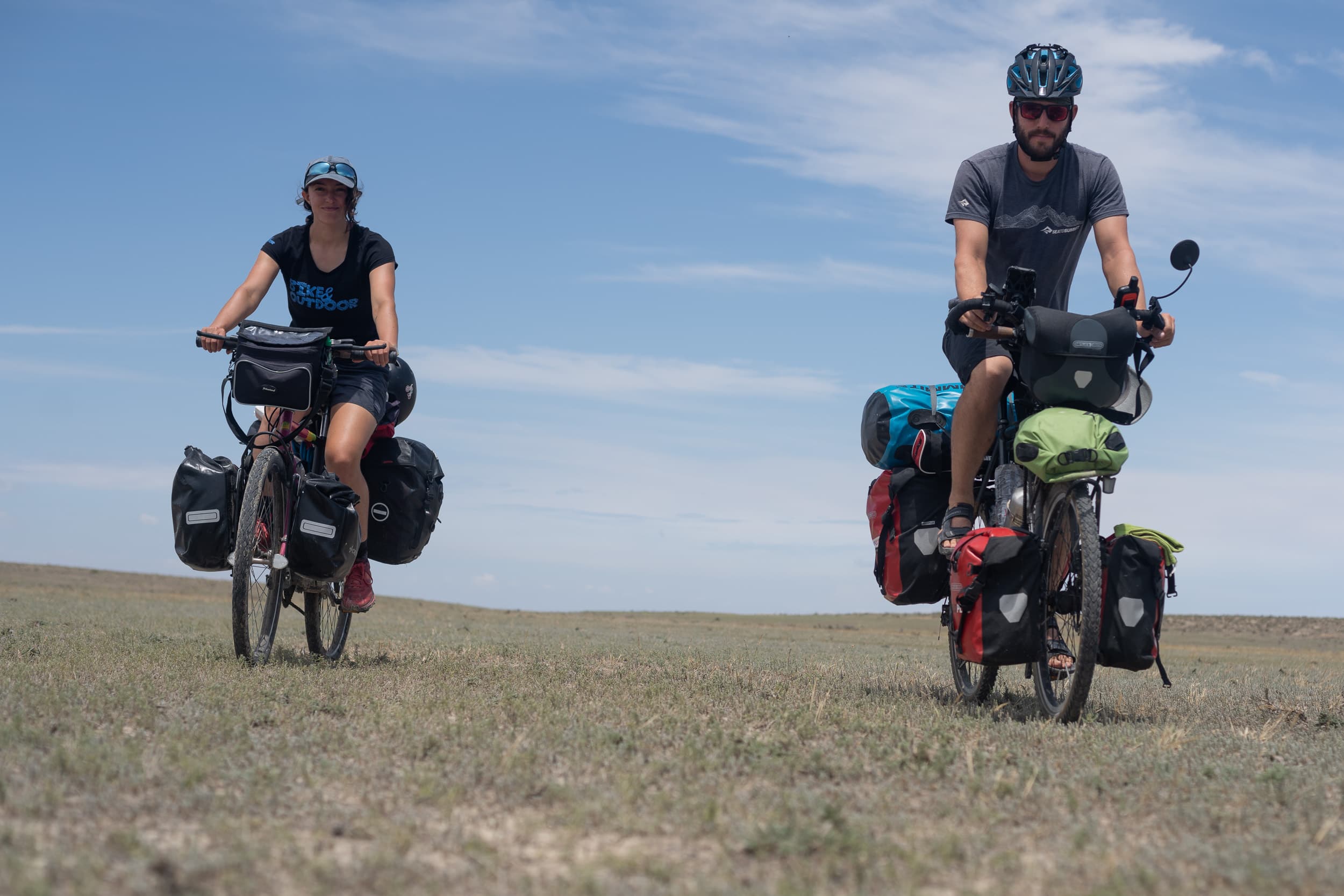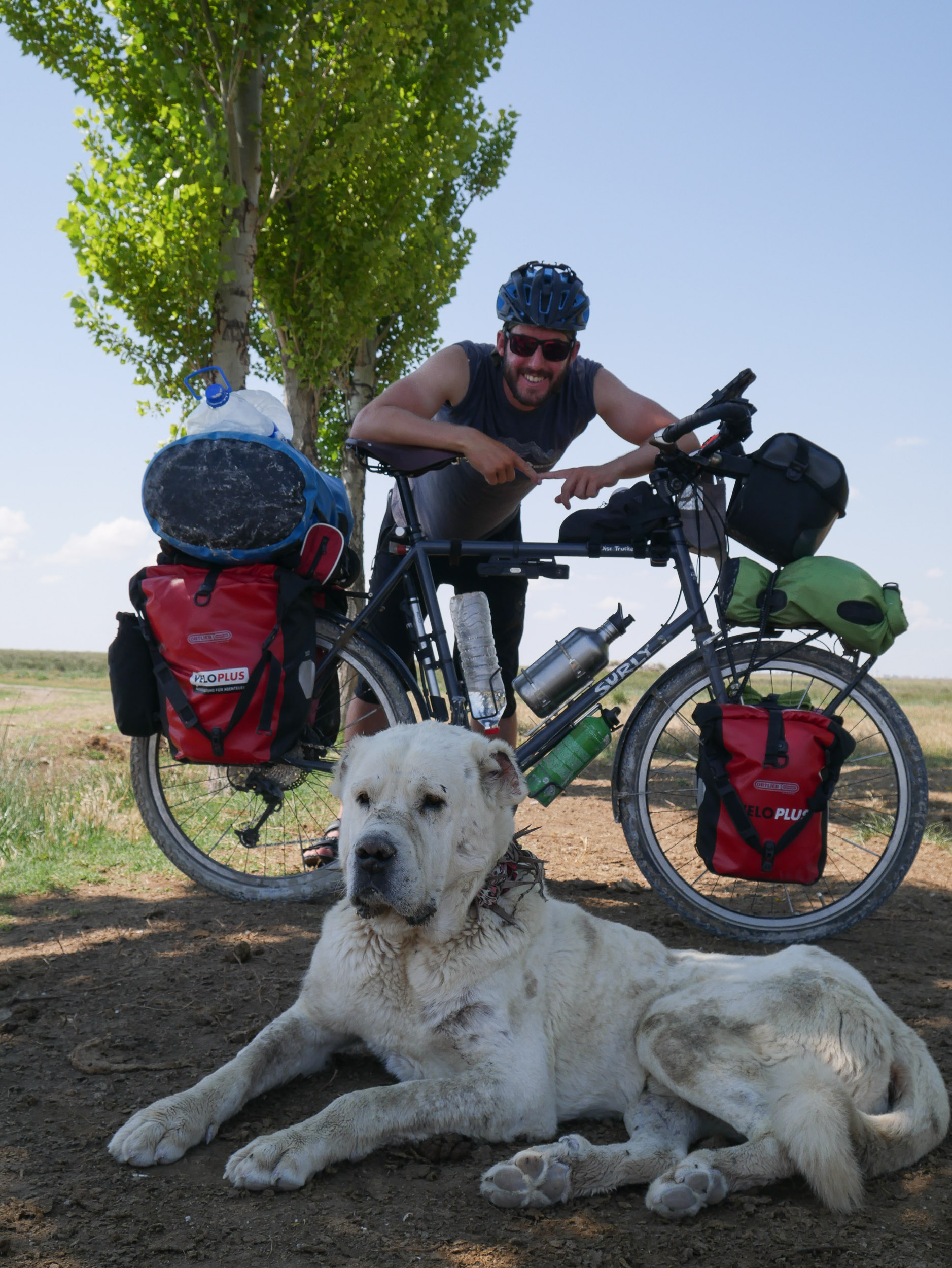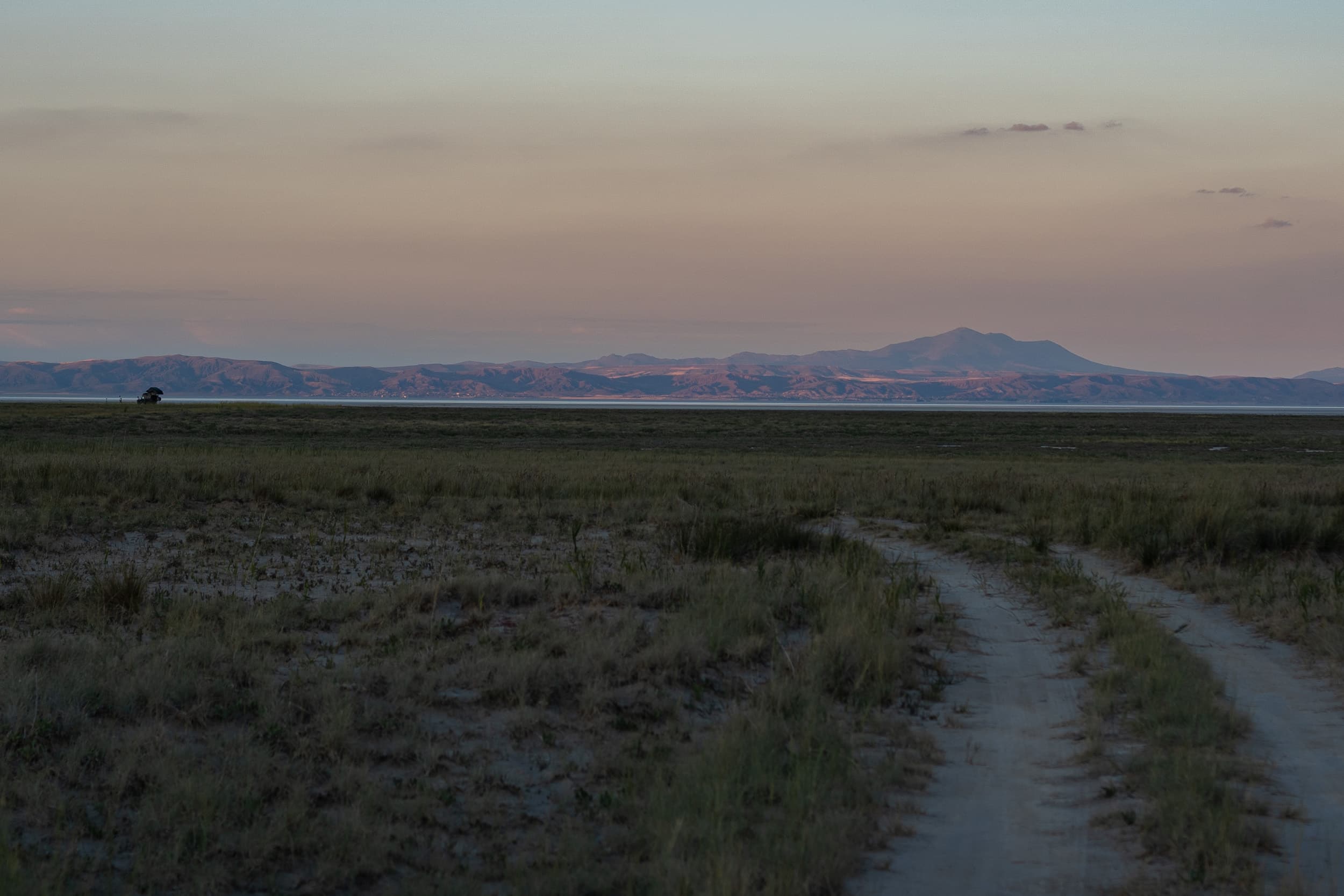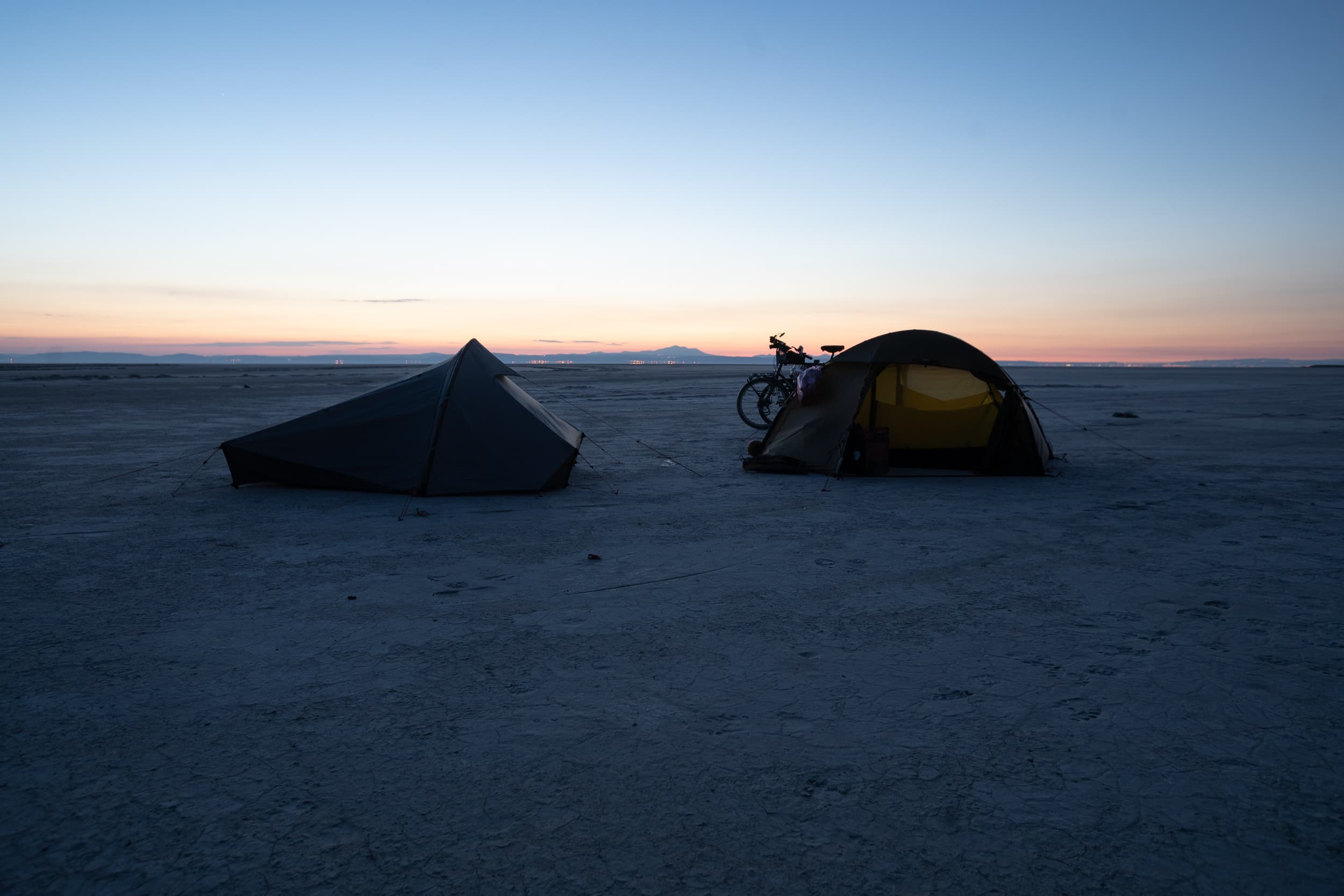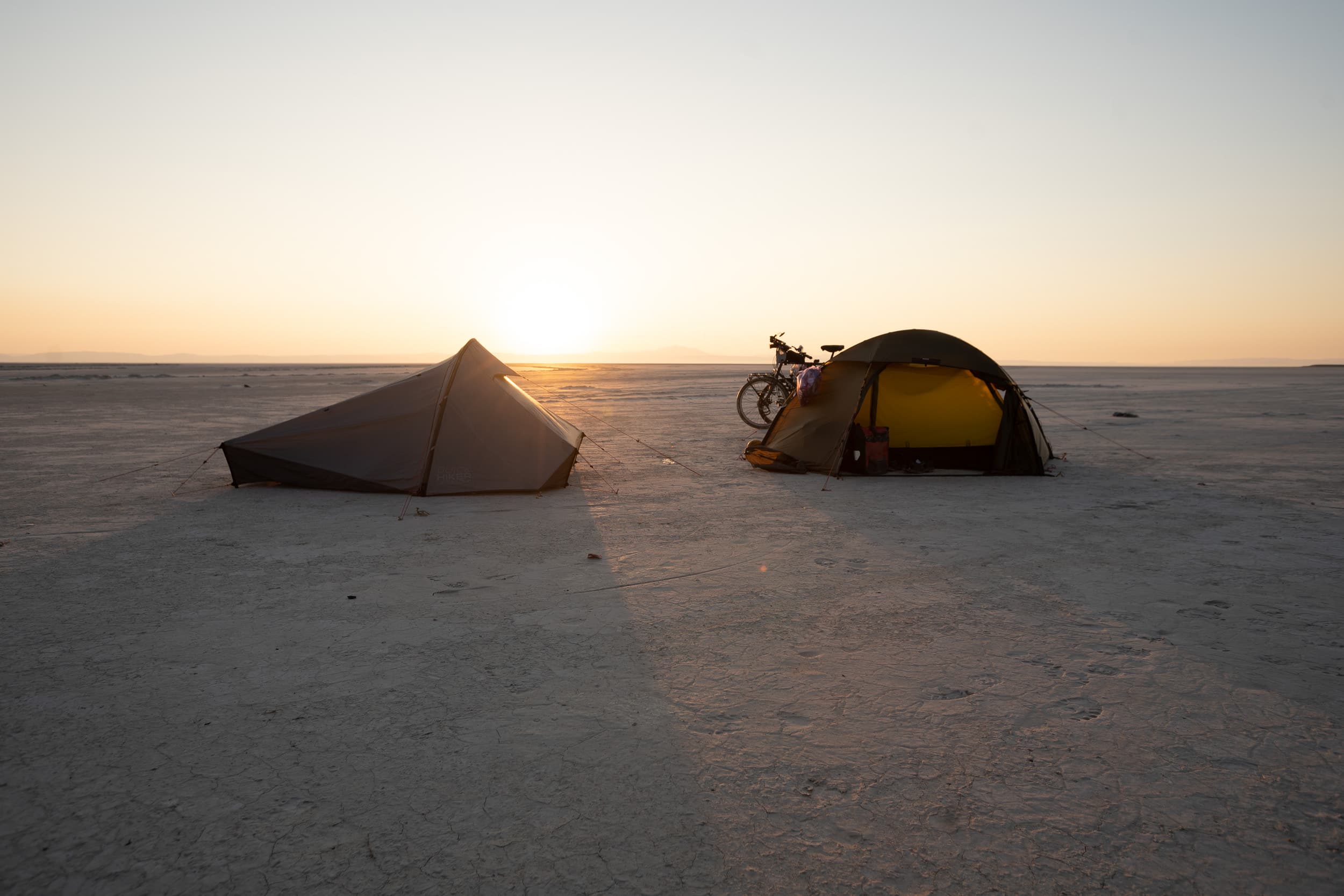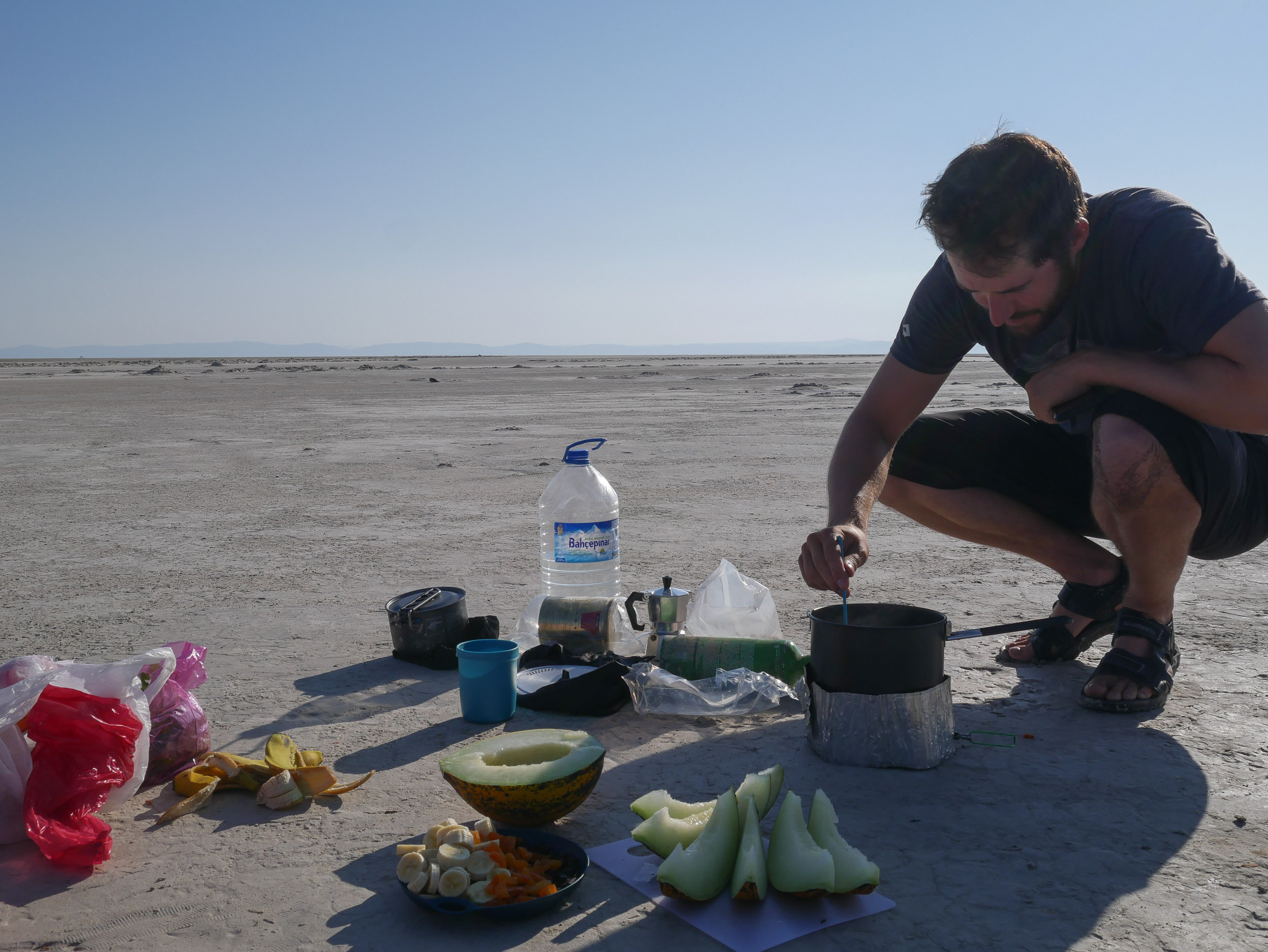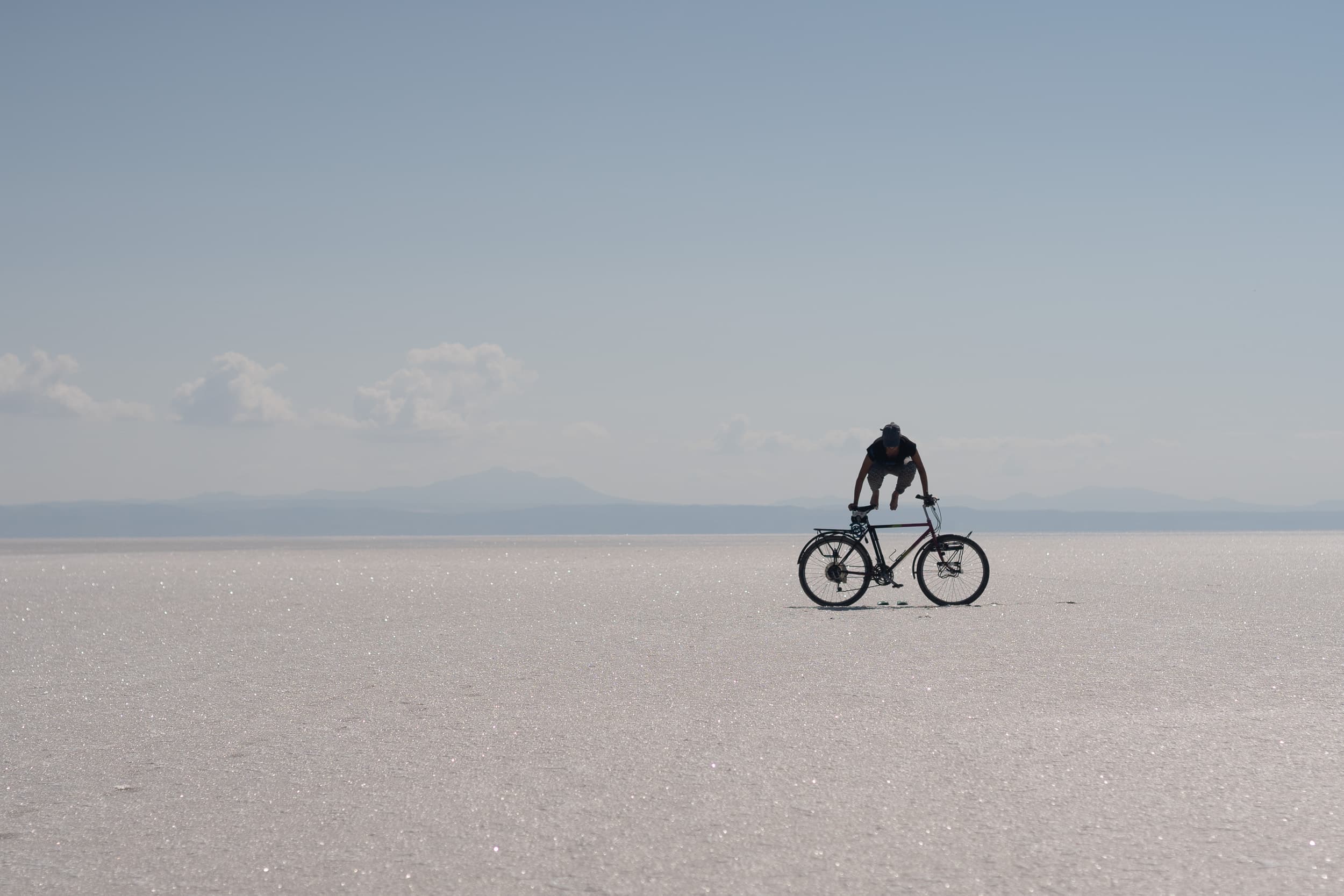 It became like a daily routine while brushing my teeth, just before crawling into my tent. It's those 5 minutes of the day I'm looking back to what happened that day. It's that time of the day I'm looking around me, looking at the sky and the stars, realizing that at this moment, I'm actually living the dream. Being outdoors all the time and not between 4 walls, feeling the wind, the heat, the cold, the sound of nature and all that.
This night on Tuz Gölü was for sure the most special and definitely one of the quietest and flattest camp spots I've ever had.
Until next time
Fabian
Special thanks to all of you for being part of my journey:
Savaş, Caroline, Casper, Lara